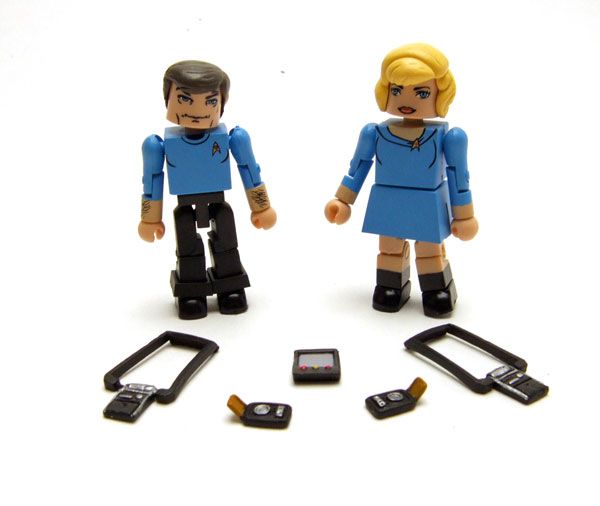 Figure Names: Sick Bay Dr. McCoy & Nurse Chapel
Manufacturer: Diamond Select Toys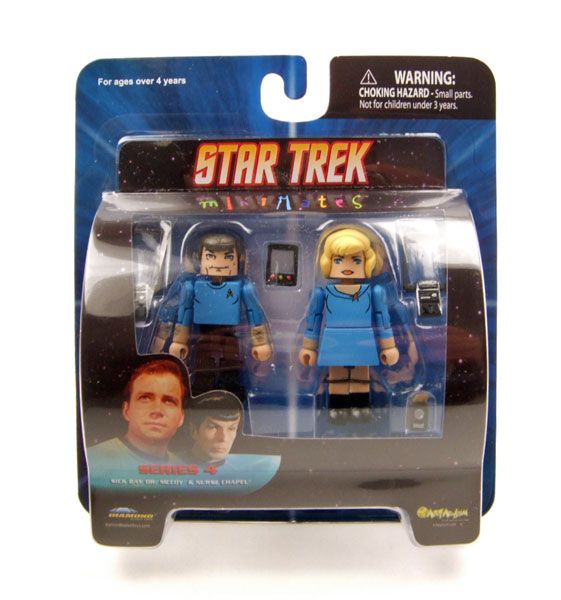 Bones & Chapel were released as part of Diamond Select's fourth wave of Star Trek Minimates.
The Rundown: It's Minimate Madness Monday! Oh wait... it's Tuesday. It's Tiny TOS Tots Tuesday! Today we'll take a look at the fourth wave release of the good doctor (sporting some short sleeve action) and his helpful nurse Chapel!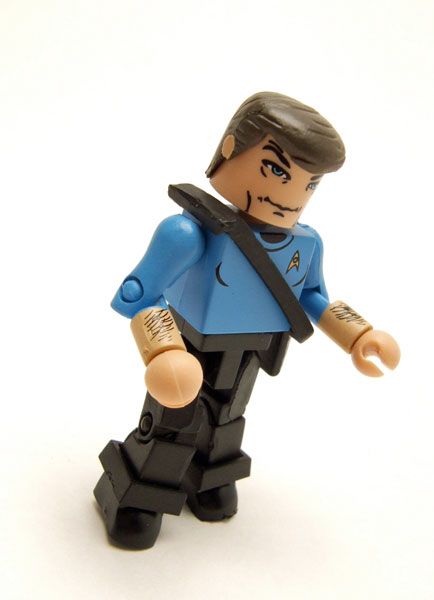 Let's start with McCoy- Since they'd already done a standard McCoy, doing the short sleeve version makes sense. The execution is nice, with DST even paying attention to the changes in the collar area.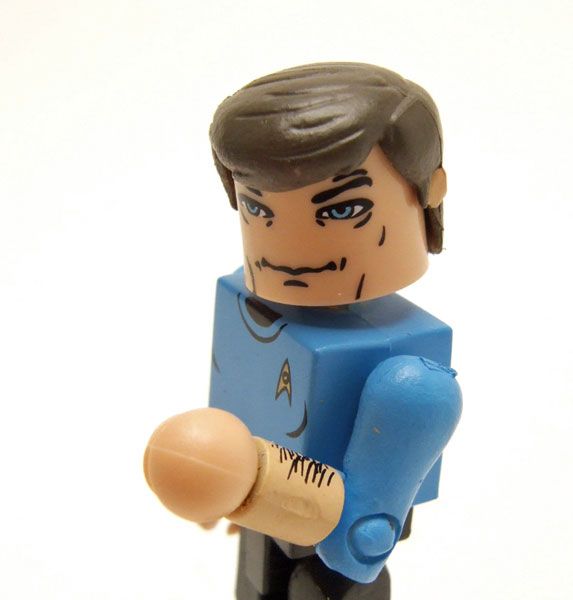 The minimate McCoy head is really nice, perfectly capturing the look of Bones in this style. It's sometimes tough to make these likenesses work, but you can plainly see who this one is meant to be. Oh, and check out the arm hair! Some fans complain that they went a little overboard on the hair, but go back and watch some of those original episodes and you can see that Mr. Kelley had him some furry forearms!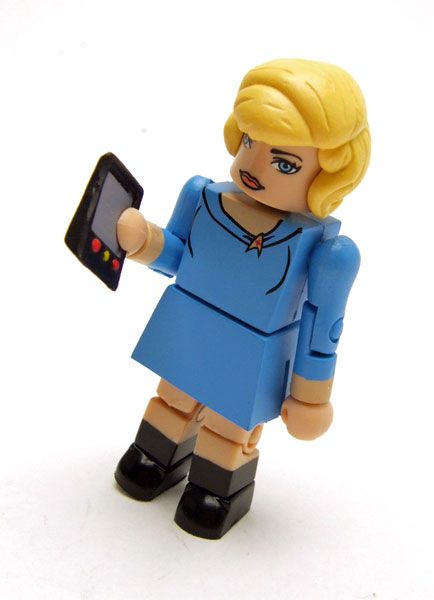 Next up, we have Nurse Chapel. Right now, this is the only DST-produced Chapel figure made. That to me is just nonsense. Why a character like Chapel never made it into the regular figure line is just ludicrous. But I digress...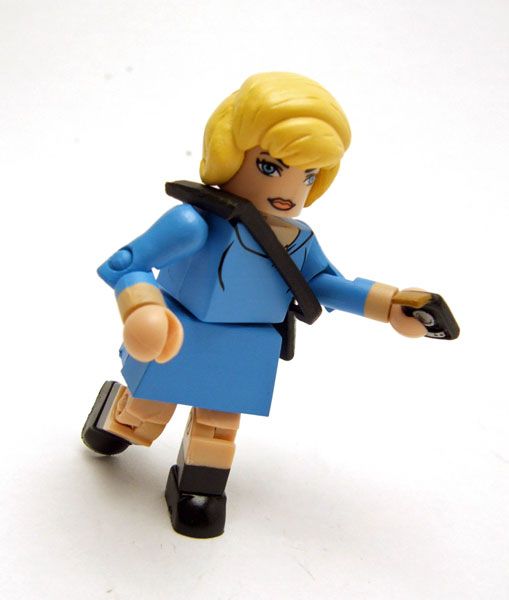 Chapel is pretty much your standard fare, with nothing to really write home about here. The hair sculpt is nice, and the outfit is well-painted, but the likeness isn't distinct at all. It seems to be a little harder for DST to capture female likenesses over male ones, what with the lack of lines in the face to give them "character". Still, it's Chapel so if you are collecting the MM line, she's a necessary pick-up.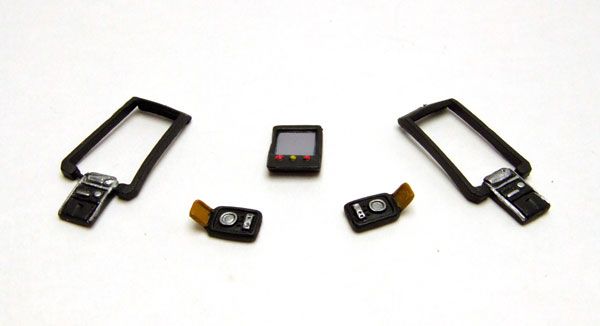 Accessories: This set is pretty loaded, with 2 tricorders, 2 communicators, and a padd! I'm especially fond of the tricorder, though it does fall off the figure a little too easily.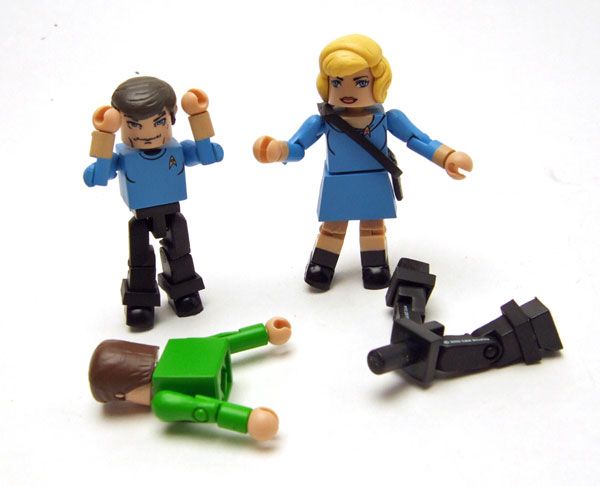 If you're not a fan of the minimate style, there's probably nothing I can say to entice you to buy this one. The figures are fun, and make for cool additions to any work desk, but if you are just starting out, there are other "cooler" sets that make more sense as an initial buy. If you have already started in on the line though, this one's a solid purchase even if you already own McCoy, due to the amount of accessories and the fact that you get Chapel. One can never have enough Chapel figures!
-James