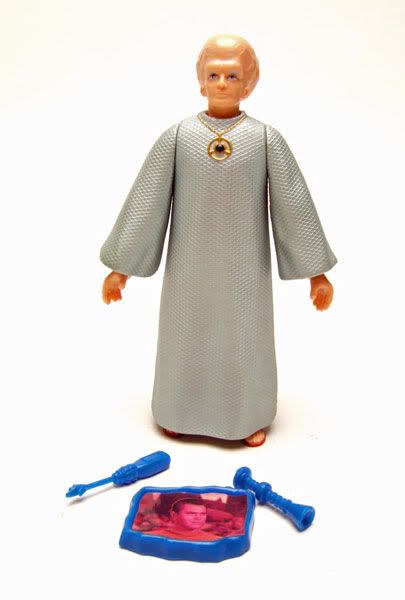 Figure Name: The Talosian Keeper
Manufacturer: Playmates Toys
The Keeper was released by Playmates on it's Star Trek 'Unified' cardback.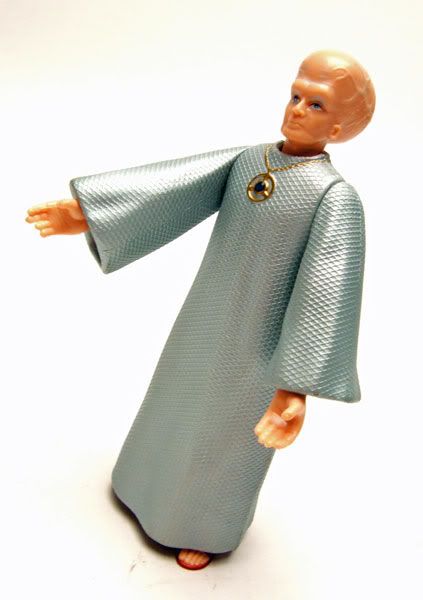 The Rundown: Another 'alien' entry in the Playmates line, the Talosian Keeper was released as part of Playmates "Special Anniversary Edition" merchandise. Playmates took the 30th anniversary of Star Trek as an opportunity to do a few figures based on "The Cage", the original pilot episode. While it's great to have the figure, there are a few nitpicks I have with it.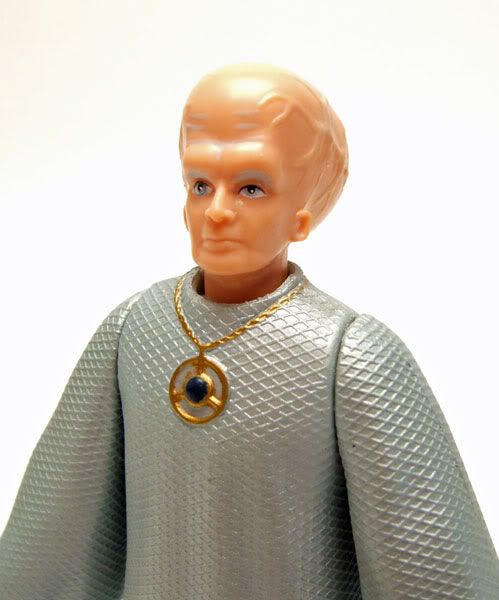 First, the good- The head sculpt is really nice! There's allot of nicely done details in it, and there's some light paint apps to help the sculpt 'pop'.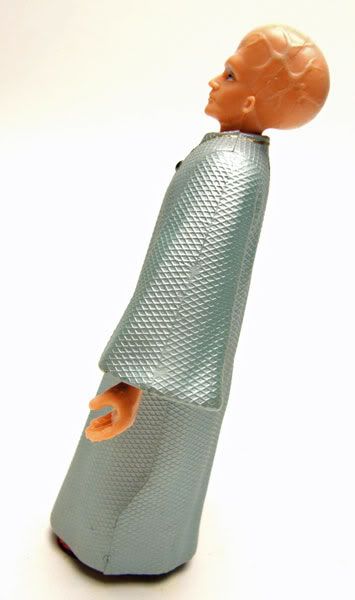 The veins on the side of the head are especially nice. Playmates sculpted them on there instead of just painitng them which really helps it look really close to the makeup job from the episode. So, yeah, great head...then there's the body...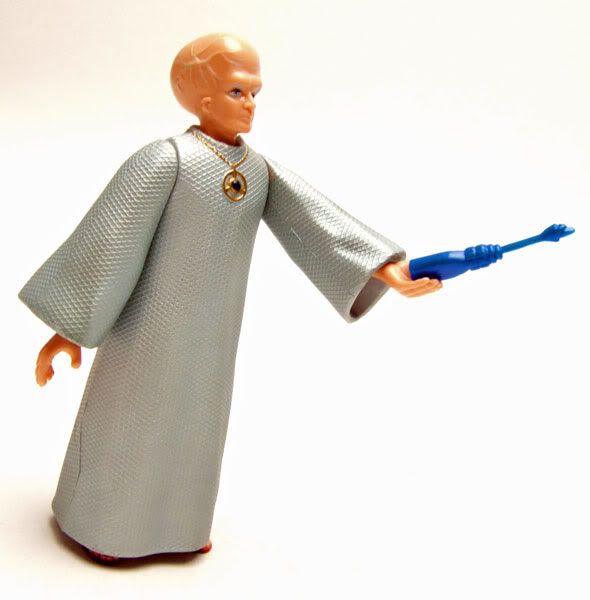 While the texture of the sculpt is nice, the actual form of it leaves bit to be desired. The sleeves are sculpted straight down, which makes posing the figure kinda pointless. There's not a good way to make it look other than by having the arms straight down. The articulation is pretty limited too. There's swivels at the neck and shoulders, and a couple of hidden swivels where the legs meet the 'dress'. There's also articulated arms stuck in the sleeves; they swivel at the bicep and pivot at the elbow, but really the joints aren't that useful. Still, it's a Talosian Keeper, so it's not like this guy needs to be doing cartwheels or anything...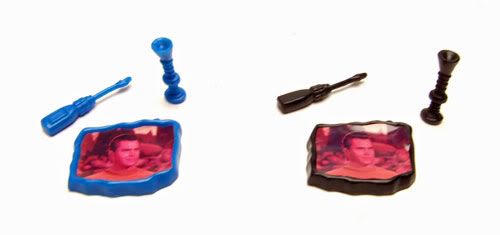 Accessories: The Keeper comes with a display stand (not pictured), a viewscreen, a nourishment vial, and a gas sprayer. I've picked up 2 different versions of the accessories now...one set molded in black platic, and one in blue. I have no idea if one is rarer than the other...
Want to read the bio? Sure you do!-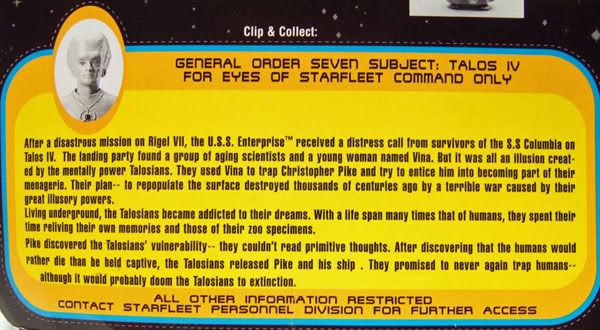 -James