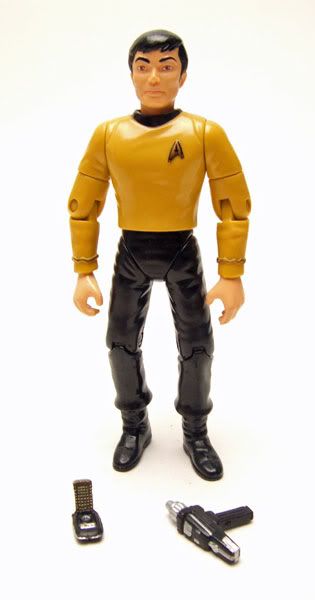 Figure Name: Lieutenant Sulu
Manufacturer: Playmates Toys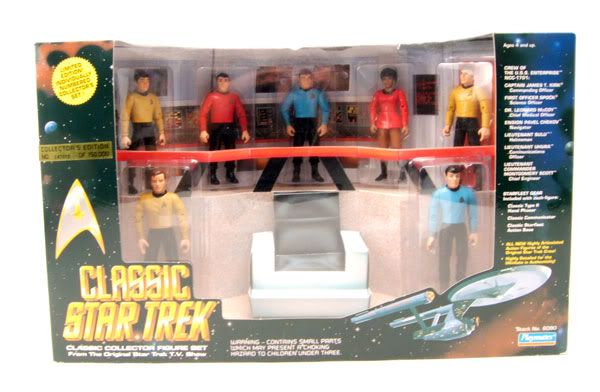 Sulu was released by Playmates as part of it's boxed Classic Star Trek Crew Collector's Set.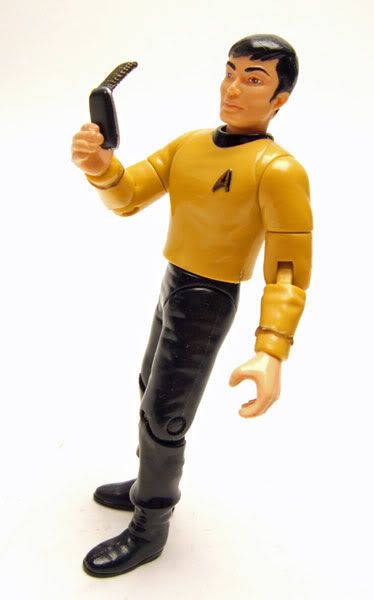 The Rundown: If you've been reading this blog you already know of my affection for the Playmates Classic Crew Collector's Set. The pack looks fantastic and the figures are all great (if you dig Playmates style...which I do). Sulu here is another fine figure from the set.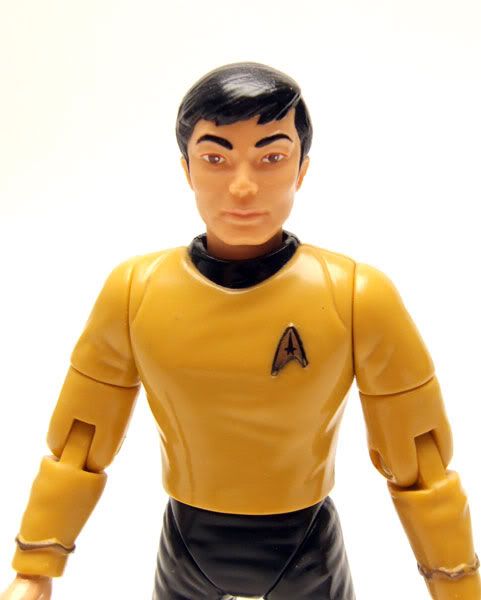 I think the head sculpt is pretty darned good and looks allot like Takei. The skin tone and hair are especially nice.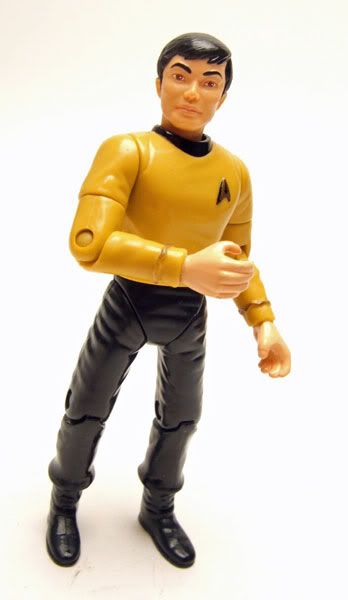 I don't believe I've mentioned this before, but I really like that the rank piping on the wrist is sculpted on and not just painted. It helps the rank 'pop' more and looks much better than a simple paint app.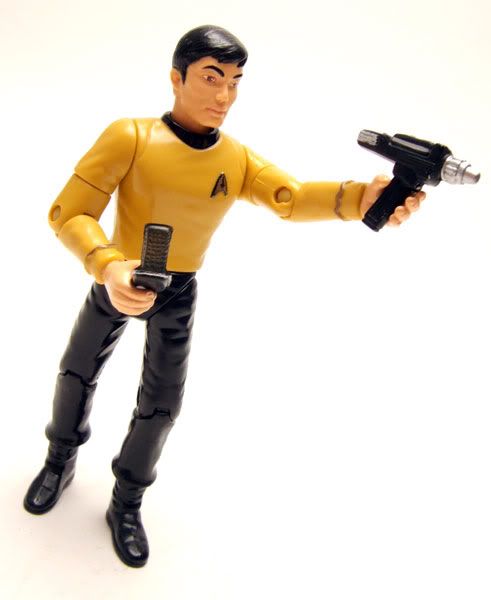 You're looking at standard Playmates articulation here. Pretty solid, but of course the figures have the dreaded 'V-crotch' style articulation. Not a huge deal, and it's part of Playmates style, but of course I would have preferred different hip joints. Still, I love Playmates-style Trek figures and I think Sulu is a fine example of their stuff.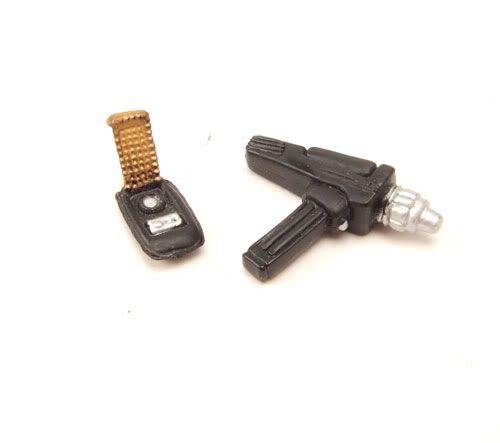 Accessories: As with all figures in the set, Sulu comes with a display stand (not pictured), a phaser, and a communicator.
And his box bio-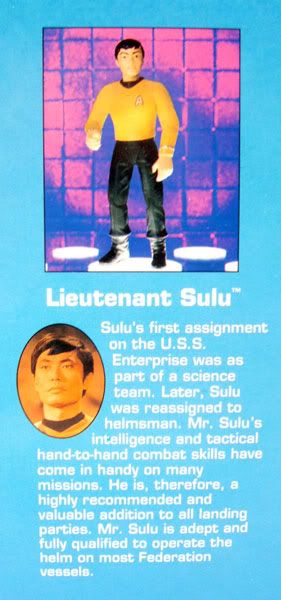 -James