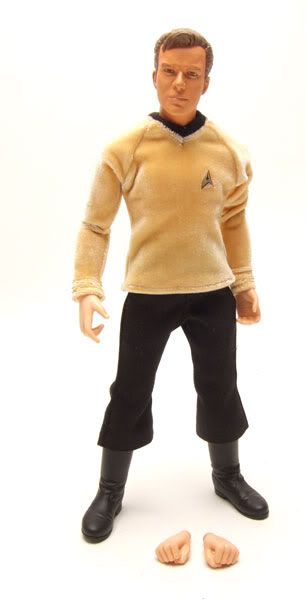 Figure Name: Captain James T. Kirk
Manufacturer: Sci Fi Metropolis (Unproduced)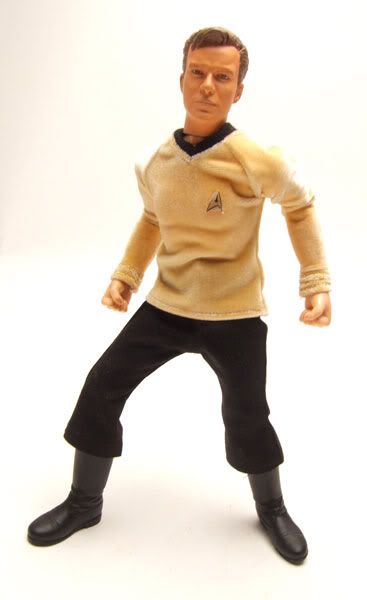 The Rundown: Another entry in the initial assortment of 8 unproduced Sci Fi Metropolis 12" figures! Obviously, Kirk was a no-brainer for an entry in the line; you can't have a classic Trek line without a Kirk. Sci Fi Metropolis looks like it would have had a winner on it's hands with this one.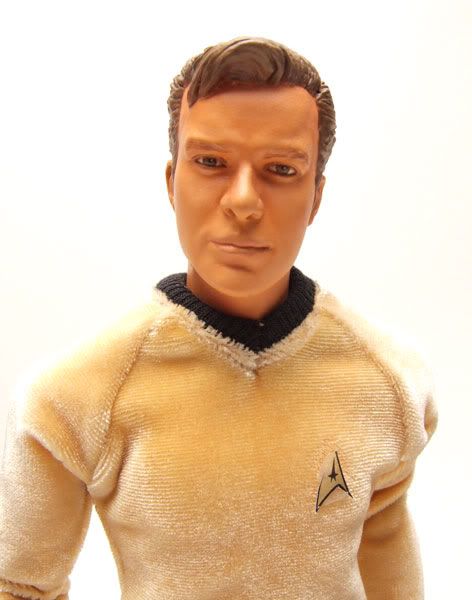 Ah, the difficult-to-nail Shatner likeness. The bane of so many companies...Well, I think Sci Fi had it. I really think the head sculpt captures the Season 1 Kirk pretty darn well. Much better than Diamond's Ultimate Quarter Scale turd (one of the main factors in these figures never getting produced). The paint on the head is really sharp too...but again, this is a hand painted prototype so we don't really know how the final product would have looked unfortunately. Judging by Sci Fi Metropolis' other offerings though, I'd say it would have been really nice.
Okay, again we have the shirt. I've made my feelings on the material used clear in my previous review of McCoy
(found here)
, so I'm not going to retread on that here. Suffice it to say that the material does look better in person, and we still can't be sure of what the final product would have looked like since this is a hand made prototype. Either way, I think the outfit is well-tailored and definitely shows that SFM was trying their best to find an accurate representation of the uniform.
The SFM body is really nice. It can hold a ton of poses and still look natural doing them. Plus, they have a size changing feature that allows you to alter the body for taller characters! Really cool...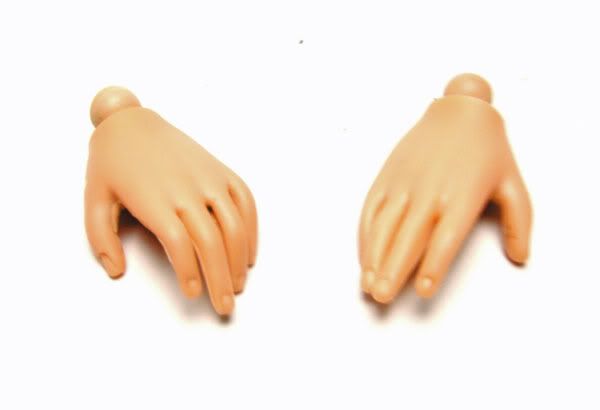 As far as accessories go, Kirk doesn't have alot with him as of now, just a couple of extra hands. If the figure had made it into production, he would have comes with a communicator and phaser at least, with the possibility of a ticorder and a phaser rifle!
Again, it's really a shame these never made it out. Just looking at the protos for the initial 8 has me wondering just how far this line could have gone.
-James