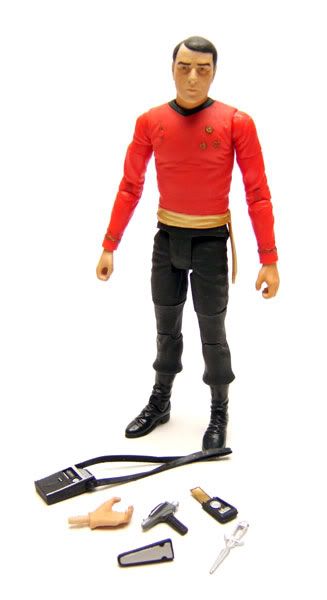 Figure Name: Mirror Scotty
Manufacturer: Art Asylum Toys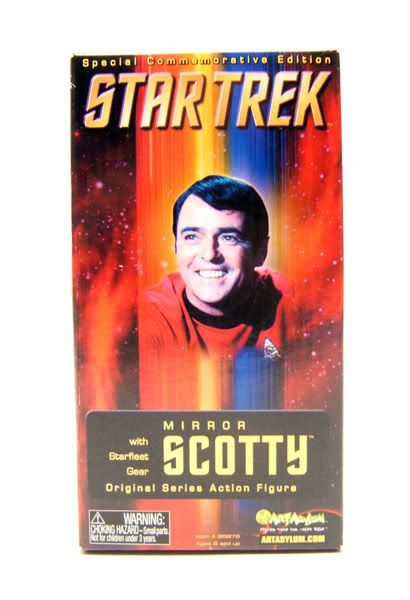 Mirror Scotty was released as a boxed "Special Commemorative Edition" exclusive figure.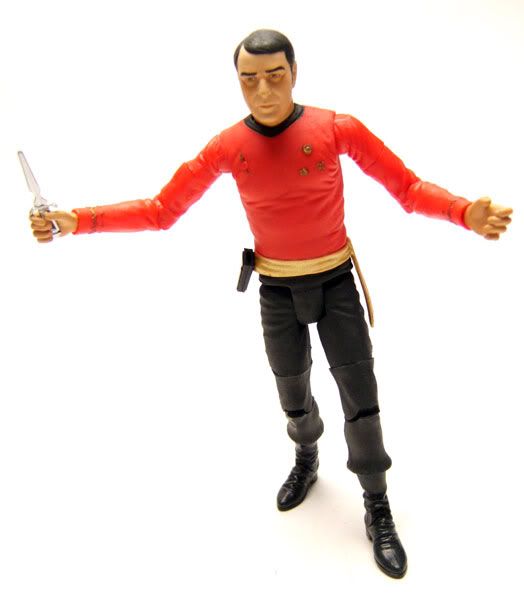 The Rundown: To commemorate James Doohan's farewell convention appearance, Art Asylum made this exclusive Scotty figure based on his appearance from "Mirror, Mirror". The box is pretty nice and lists the figure as a "Special Commemorative Edition" (although the picture on the box is not of the mirror universe Scotty...). If you want to build your Art Asylum style Mirror crew, this is the only way to get Mirror Scotty.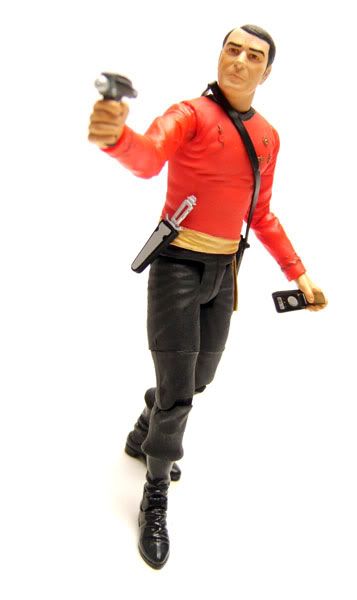 The figure itself is pretty nice. It is mostly just reused parts from the TOS Wave 2 Scotty figure, which isn't a bad thing since that's one of the best of AA's releases. The sculpt and articulation are just as great here as they were on that figure. The only thing really new is the shirt mold.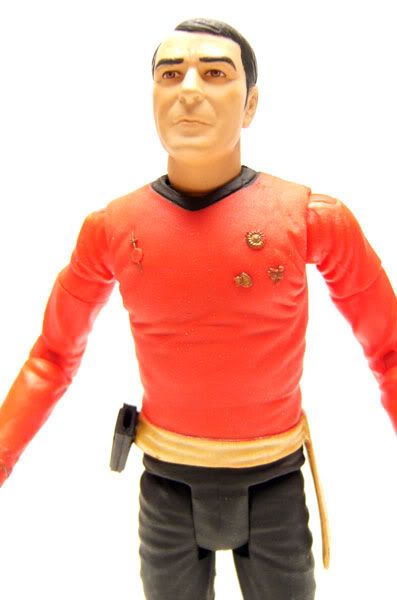 AA did a really fine job of capturing all the little details on the shirt. The little chest medals are actually sculpted and are not just painted on there. The sash is well sculpted too, with a little hole to plug the dagger's sheath into.
Pretty awesome.
So at this point you're probably thinking this figure is pretty much the bee's knees, right? Well, no... there's one major nitpick....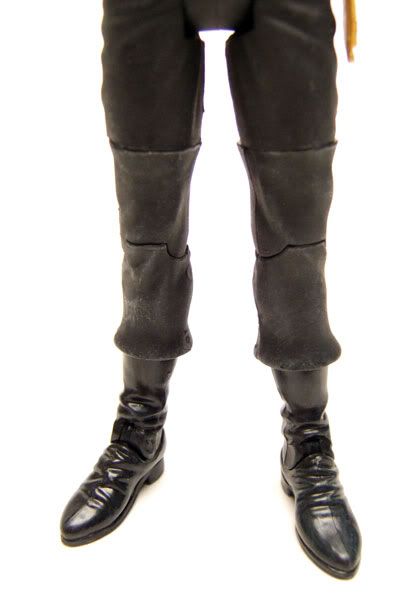 He's got the wrong kind of boots! While this may seem a little nitpicky, you have to concede that the "Mirror, mirror" thigh-high boots are substantially different than the regular uniform boots. What makes it even more head-scratching is the fact that they had the correct boot mold on Mirror Kirk and Mirror Spock! So it's not even a matter of justifying the cost of a new mold, they just used the wrong boots.
If I recall correctly, back on the AA boards they tried to argue that they based it off screen caps and that he was actually wearing regular boots... I don't know what screen caps they saw, but every shot I've ever seen has him in the thigh-highs. That's what the figure should have been in and they didn't do it. It's not a huge issue to switch the legs out at the thighs and make him more accurate (as I have done on my display one at home), it just stinks that you have to do it. You shouldn't have to buy 2 figures to make 1 correct version, especially on something labeled as a special edition.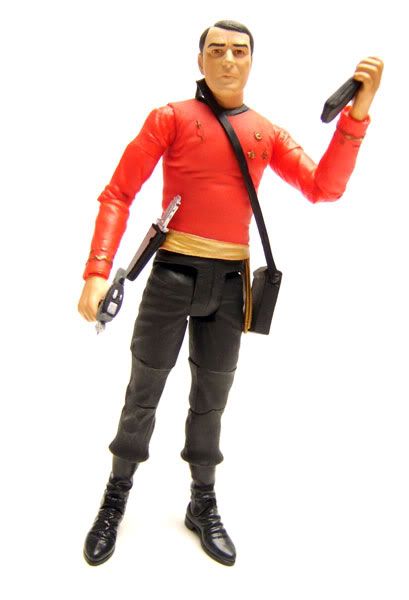 Still, despite the boot issue, it's a very cool figure to own, and a must have for Mirror Universe fans like myself.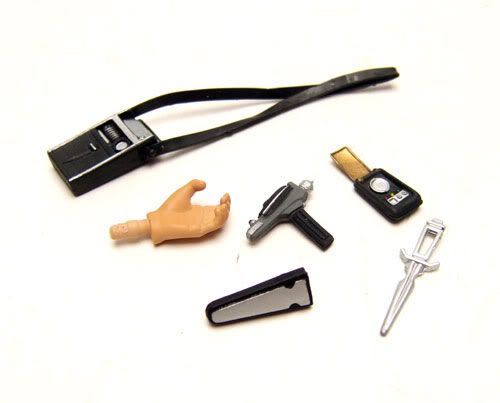 Accessories: Mirror Scott is loaded with accessories! He's got an extra hand, a communicator, a phaser, a tricorder, a dagger and a sheath!
-James