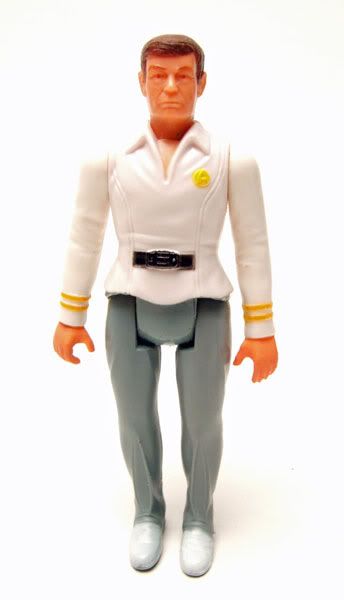 Figure name: Dr. McCoy
Manufacturer: Mego Toys Corp.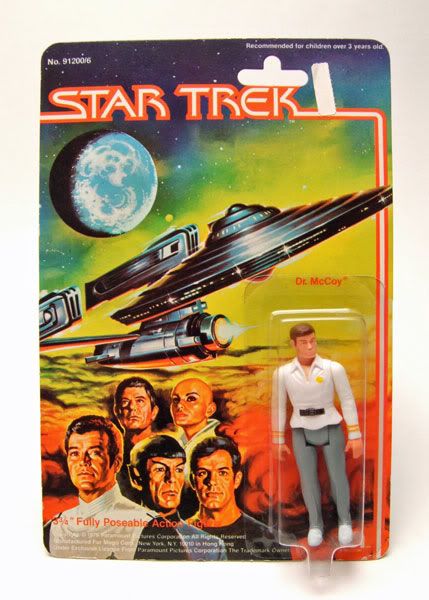 Bones was released carded as part of Mego's 3&3/4" 'The Motion Picture' line.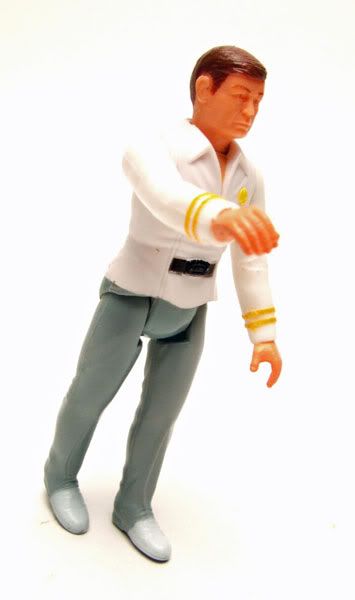 The Rundown: If you're looking for super-articluated, hyper-detailed versions of the classic movie series crew....well, these probably aren't gonna fit the bill. But if you're looking for small scale guys with great likenesses and vintage charm, the TMP line from Mego fits the bill!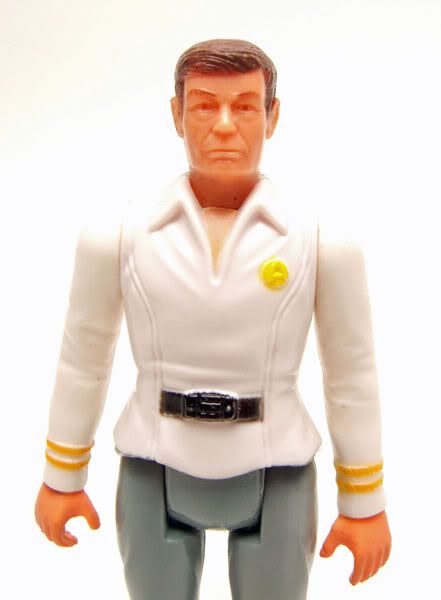 As with most of the TMP 3&3/4" figures, the head sculpt is really nice! You can definitely tell it's McCoy, even at this small scale. Mego did a better job in a sculpt at this scale 30 years ago than most companies are doing nowadays!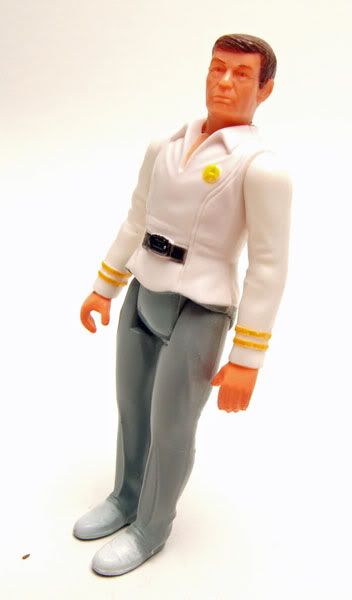 The body sculpt is good for the time period and the scale, but as you can see it's definitely a product of the time. Still , it's well detailed and looks great compared to some of the other stuff coming out back then. The only gripe I have is that I think this is a mish-mash of a costume. I don't remember McCoy ever wearing a white top with gray pants. If I recall correctly, it was either gray top and pants or white top and pants. This could be a choice on Mego's part, something not seen in the actual movie or in a production still....or it could be my faulty memory. Who knows!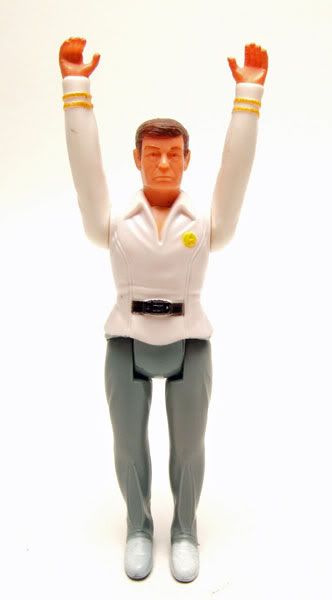 Articulation wasn't as big a thing back then, so you only get the standard 5 points. Still, it's not that bad and he looks good at a console on the bridge playset.
Accessories: Nope. No accessories here!
-James