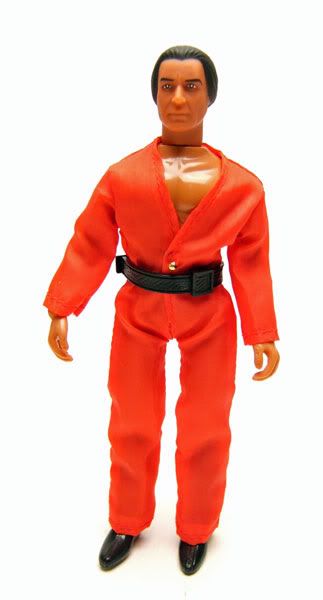 Figure Name: Khan
Manufacturer: Diamond Select & EMCE Toys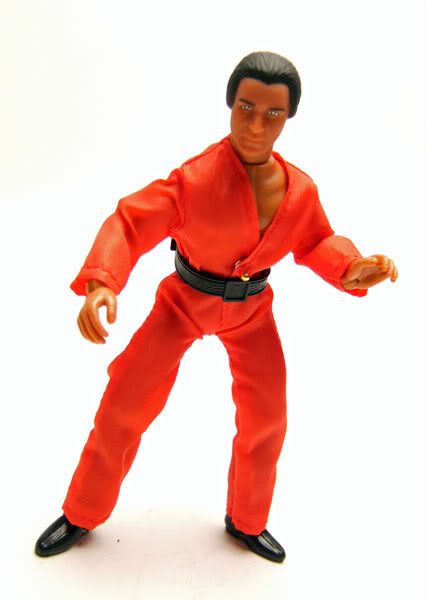 Khan was released through a partnership of Diamond Select and EMCE Toys as a Hastings/ Planet X exclusive. (sorry, no packaged pic)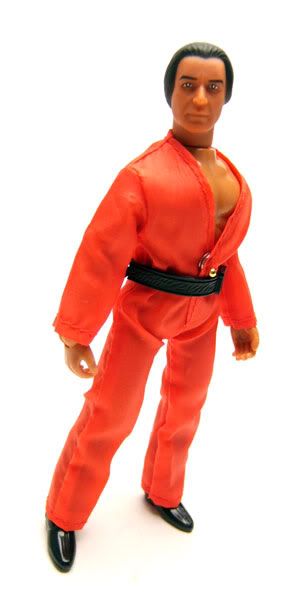 The Rundown: Wha!? Who!? A NEW Mego figure! That was my reaction when I first saw pics of this guy. EMCE/ DST had just recently started reissuing the original Star Trek Mego figures when Khan was announced.... the first new 'Mego'! How does he fit in the line? GREAT, that's how!
The head sculpt is good, but not so accurate that it loses the "Mego charm". He looks just as if he had been produced when the original line was on shelves. Oh, and the skin tone is perfect too. Very nice!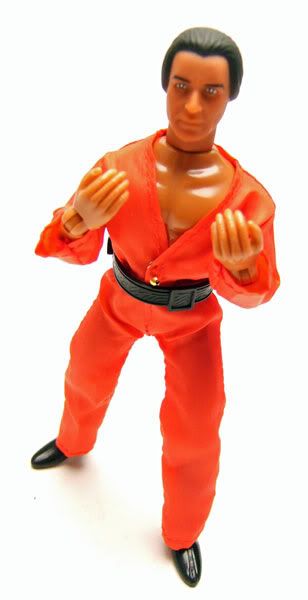 The body is your standard Mego style; well-articulated with really nice body proportions. The outfit too has that Mego charm and feels allot like the material used on the original figures.
Accessories: Um, nope. None included. It would have been nice to get a phaser for him to crush at least. Oh well...
So yeah...Khan here is great and makes me really hope they do more unproduced characters in this style. I can just imagine how good a Trelane or a Harry Mudd would be!
-James