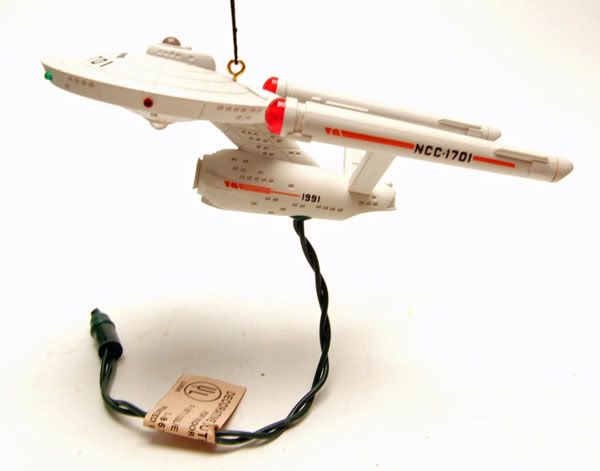 Ornament Name: USS Enterprise NCC-1701
Manufactured: 1991 (Hallmark)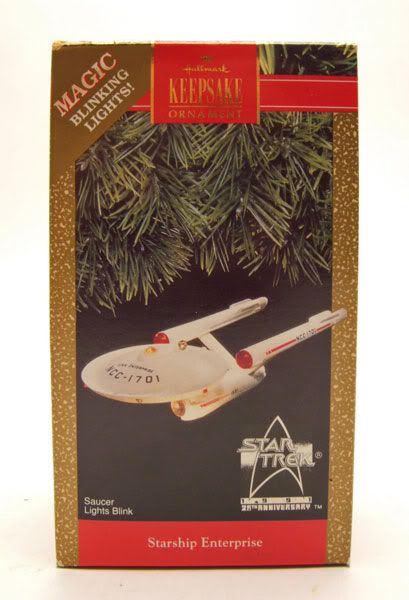 The Rundown: Hallmark began is long history with Trek back in 1991 with the release of it's first Star Trek Ornament: The USS Enterprise from Star Trek The Original Series. The ornament quickly sold out and remains the most soft after of all the Star Trek Ornaments. This ornament routinely sells in the $150-$200 range!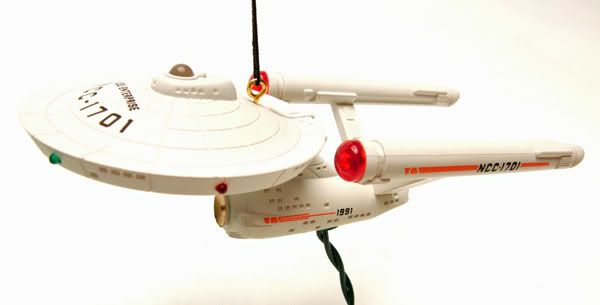 The sculpt is pretty decent, especially for the time and the fact that it was their first stab at a Trek ornament. Compared to some of the recent releases, it's maybe not quite as detail-oriented as it could have been, but it's by no means bad.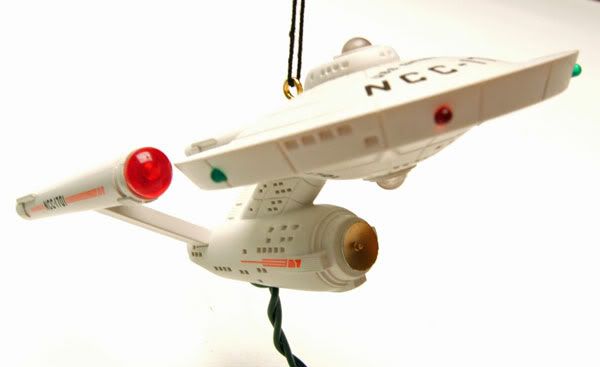 The paint details are somewhat sparse, but what is there is clean and nice. I'm not a fan of overly weathered versions of the Enterprise anyway so this is fine by me. And for the most part they did a pretty accurate job on the little details too.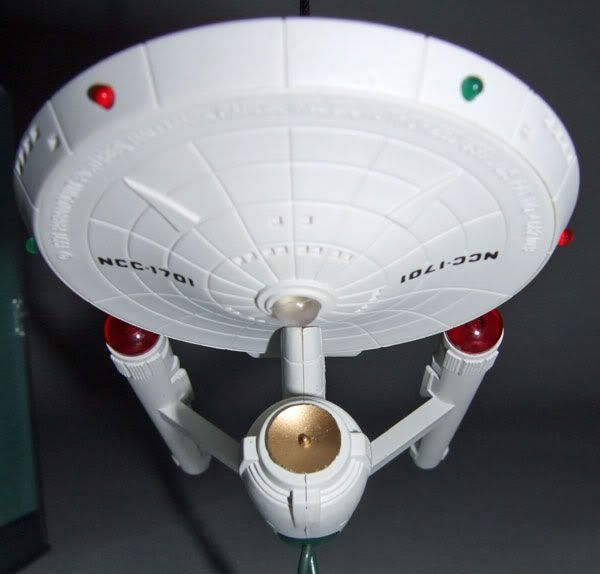 There is, however, one little detail I kinda wish would have been left out though: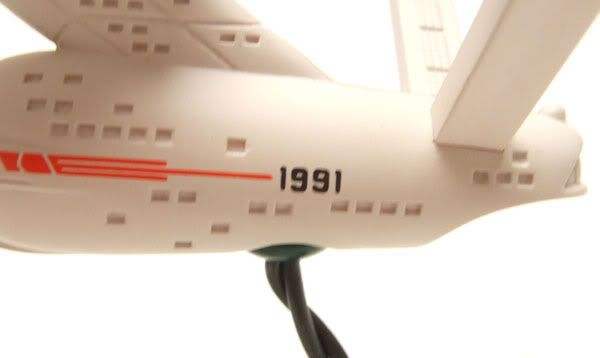 The '1991' date stamp on the side. I understand why it was done, but I could have done without it and it looks a bit obtrusive.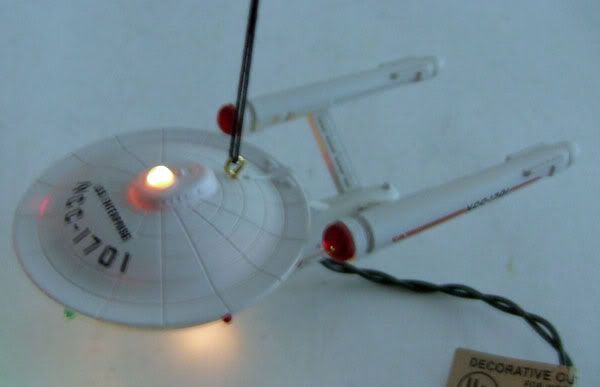 Since this is one of their "Magic" ornaments, you get some electronic functions when you plug it in. This release is limited to only lights, but some future ornaments had sound as well.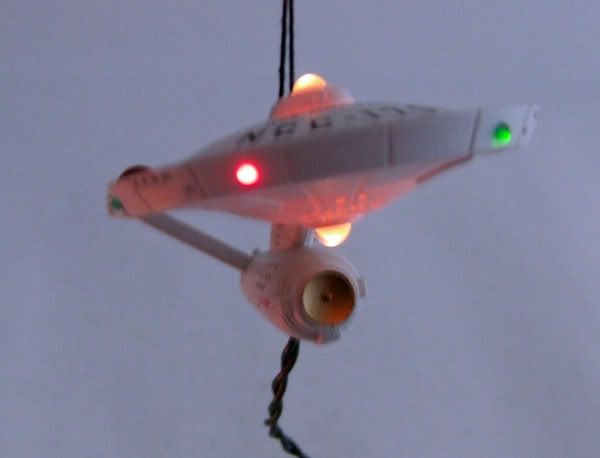 The ornament looks pretty sharp lit up, with a top and bottom dome light and blinking lights along the outside of the dome. The lights are quite bright and look great in a darkened room.
So if you've got the scratch laying around to pick one up, that's what you can expect to get when you open it up....and you should open it up! Get this puppy on a tree!
-James