Figure Name: Security Chief Sulu
Manufacturer: Playmates Toys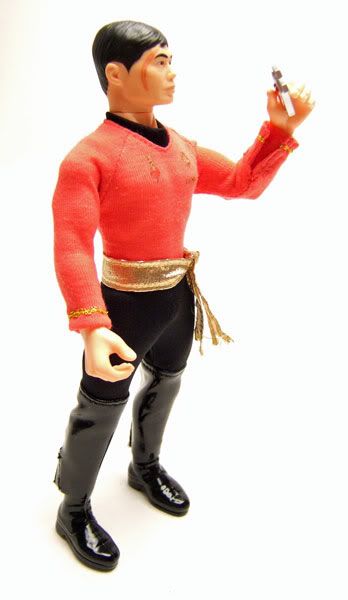 Sulu was released by Playmates as a KB exclusive in a Warp Factor Style box. (sorry, no boxed pic available)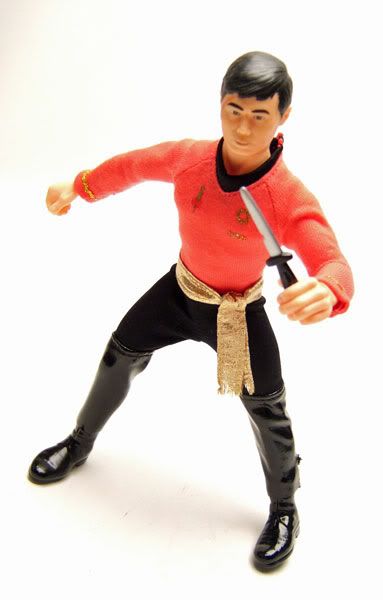 The Rundown: The Playmates 9" line is definitely an acquired taste. Sure, the figures aren't the most detailed or realistic ones available, but they do posses a certain charm that helps you overlook the shortcomings. Sulu here really dances the line between good and bad.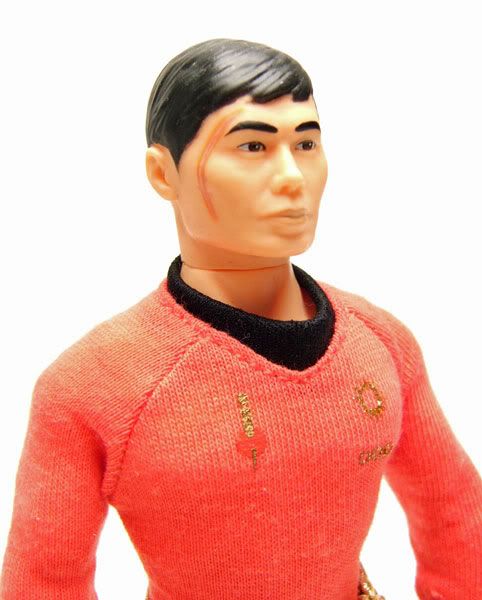 The head sculpt is just kinda okay. From the side it looks pretty decent, and they did an okay job on the scar. From the front view it looks pretty bad though. Playmates actually did a much better job on the smaller size head. Still, roto headsculpts can sometimes be tough to pull off.
The body is your standard 9" playmates style...nothing to get excited about, but not bad either. The outfit looks good from afar. It fits well and they got the design down pretty well. Up close, it loses some points though. All the symbols are just painted on the shirt instead of being little decal things which makes them look kinda sloppy. Oh, and just like the other Mirror 9" figures....the boots-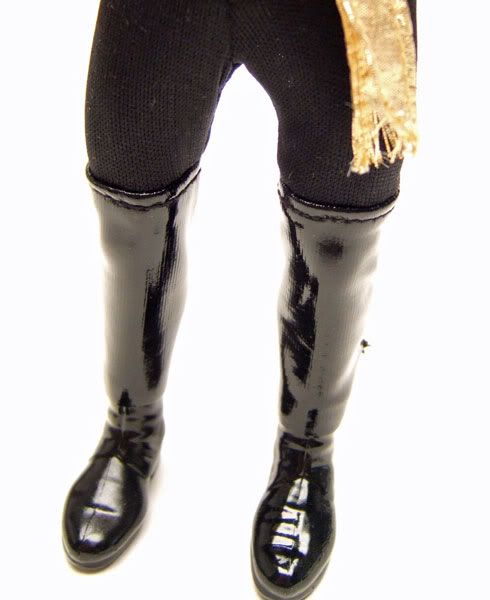 Yep. They couldn't pull off thigh high boots, so they just made part of the paints in a pleather material to simulate the long boots. Kinda cheap, but it looks okay from a distance.
So basically if you like the 9" despite it's little quirks, you'll probably like this one, but if you haven't ventured that far into it you may want to save this one until you are more accustomed to the line.
And his box bio-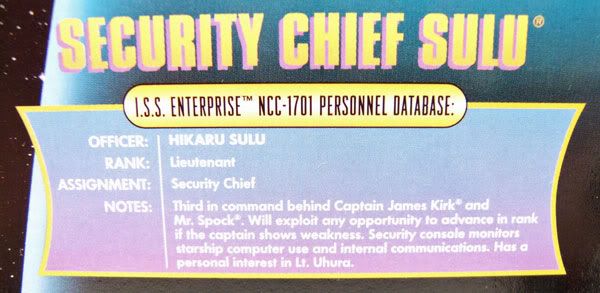 -James