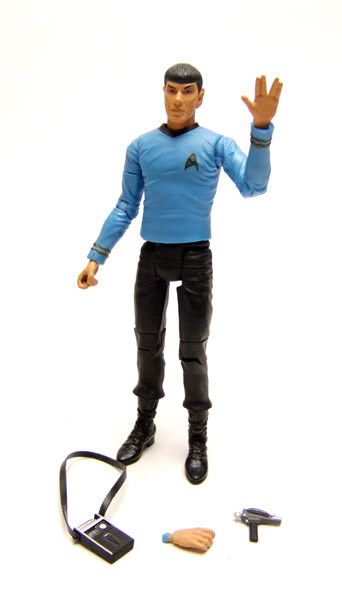 Figure Name: Commander Spock
Manufacturer: Art Asylum Toys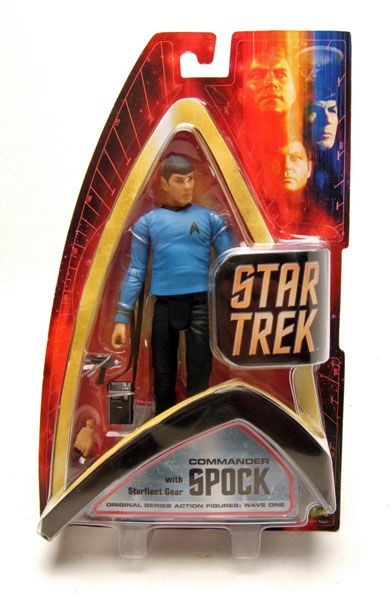 Spock was released carded as part of Art Asylum's first wave of Classic Star Trek figures...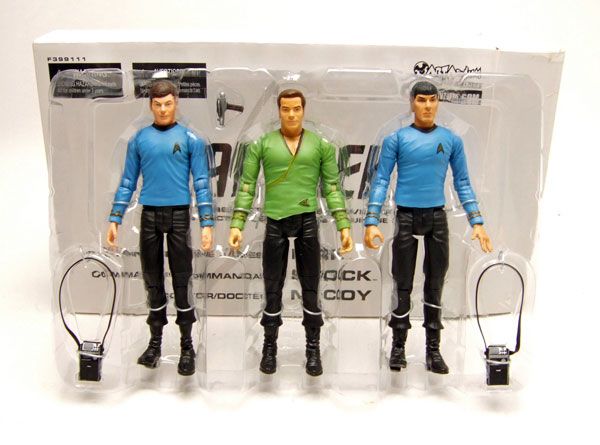 ...and as part of an Avon exclsuive 3-pack with Kirk and Dr. McCoy.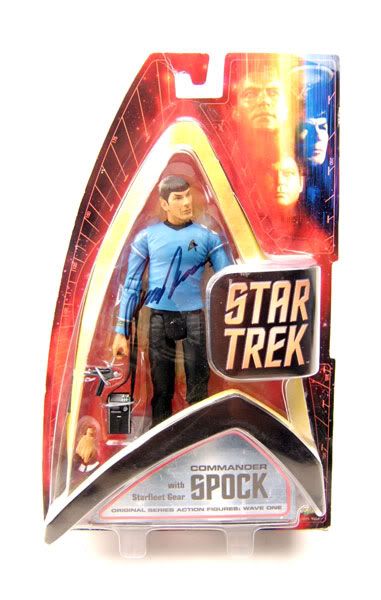 ...and just for for fun, this is the one I had autographed by Mr. Nimoy!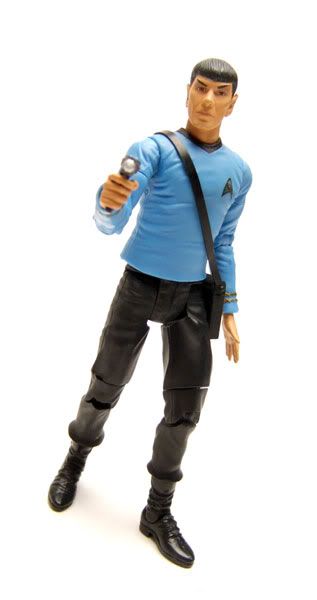 The Rundown: The first wave of Art Asylum's Classic Star Trek figures was a fanboy's dream come true! We all knew Art Asylum would do great things with the license, but they really took it to a whole new level with the TOS stuff. The head sculpts didn't rely on real scanning since it would obviously be impossible to get head scans from 40 years ago. But here's what a good sculptor can do:
It would be tough for any scanning machine to pull off a Nimoy likeness that good. It really captures spock from all angles. The paint apps on the face are really solid too. The skintone is slightly different than the rest of the figures; just enough to make him seem a little more 'alien'.
The body, as with all the AA TOS stuff, is a fantastic balance between articulation and sculpt. There are so many lines today that can't hit that balance. It's either 'super articulated but looks like a robot' or 'a great looking sculpt that's basically a statue'. AA knew what they were doing. He's articulated perfectly.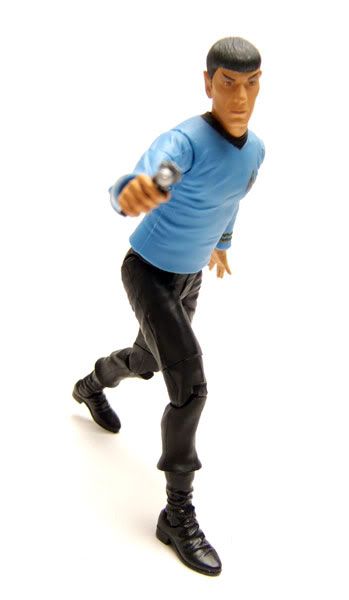 Now for the nitpicks. Again, the rubber shirt worries me. They probably won't hold up well over time. The paint on the symbol has already turned a slightly greenish color, and the black collar is leaving a weird black residue on the neck. I really, REALLY wish they hadn't used those rubber shirts. The other drawback is the left Vulcan salute hand. Sure, AA included an extra hand, but it's an extra RIGHT hand! What kind of sense does that make!?! So your stuck with a constantly saluting Spock...unless you crib an extra hand from an Enterprise figure or something...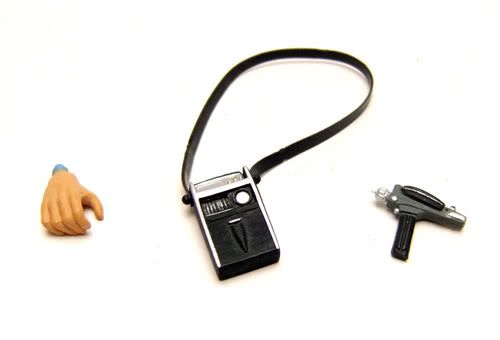 Accessories: Spock has a tricorder, a phaser, and an extra hand.
-James