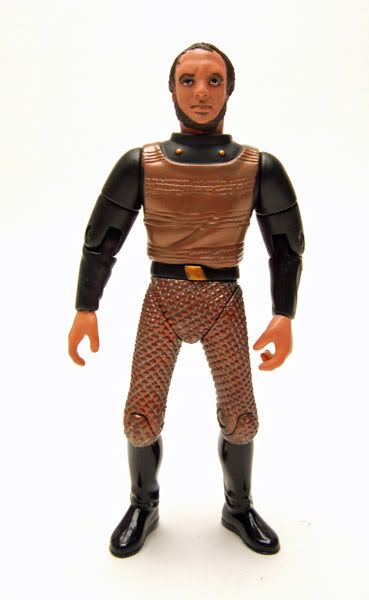 Figure Name: Kras The Klingon (From "Friday's Child")
Made by customizer Matthew Hackley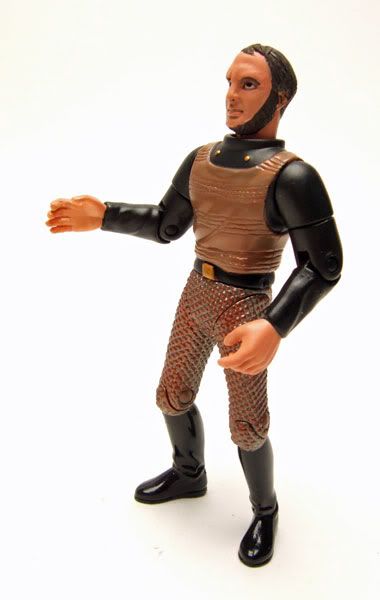 The Rundown: Kras, the forgotten Klingon! Remember Kras? It's okay if you don't...he's not nearly as memorable as the big 3 classic Klingons (Kor, Koloth, and Kang), but he is a fine example of classic Klingon virtue! He's just as conniving and sneaky as his fellow Klingons, but his appearance is a wee bit different. The Klingons in "Friday's Child" departed visually from those seen in "Errand Of Mercy". Gone are the dark makeup and upswept eyebrows. Klingons would keep a similar appearance in "The Trouble With Tribbles" and would then return to the dark makeup and brows for "A Private Little War". So, just for reference, here's Kras: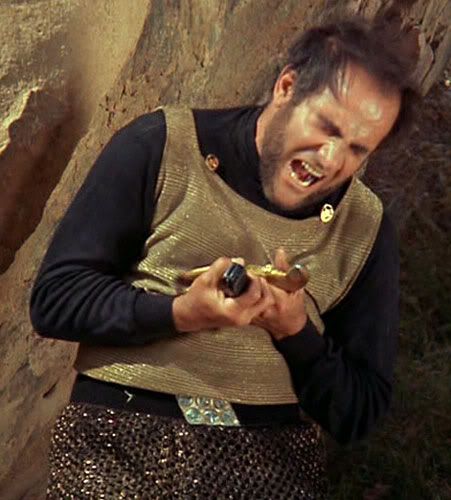 Ah! Poor Kras...you didn't make it...sorry if I'm spoiling the episode for you, but after 40-plus years I thought it was safe to post that. ;)
And here's a closeup of the custom: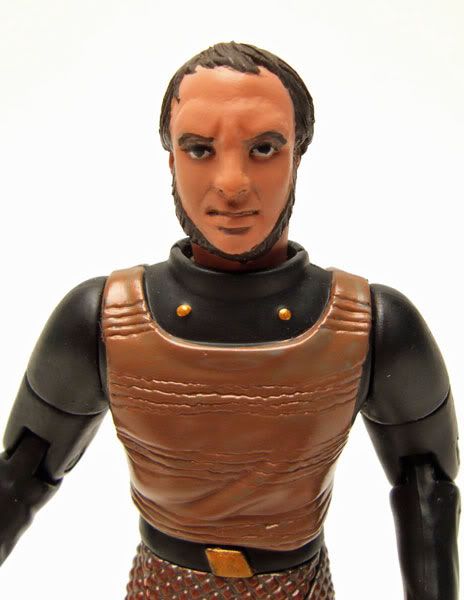 Matt is going to be tackling all the unmade classic Klingons...and I hope they all turn out as nicely as Kras! The head really captures the unique look of Kras; the thinning hair and crazy beard really bring it home that this is Kras, no doubt. The heads on the classic Klingon customs are what's gonna really set each one apart, but Matt didn't just do a simple head swap...
Matt totally repainted the Koloth body to get it closer to the screen appearance than what Playmates did. The result really brings out all the detail that gets lost in the sculpt. Here he is next to his unpainted Klingon compatriot Koloth-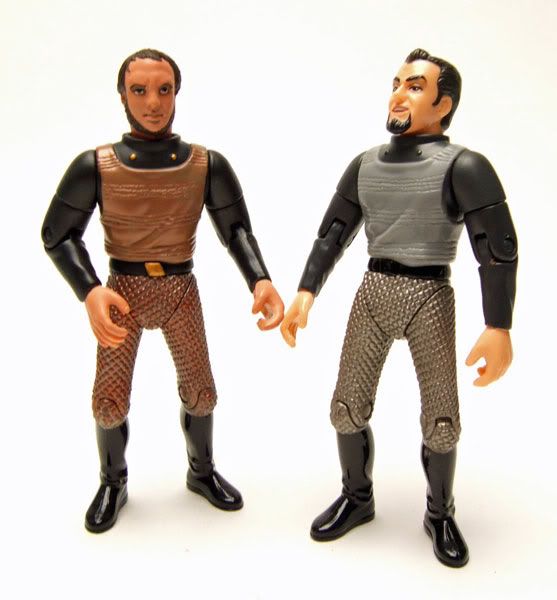 See how much nicer that is? The only problem is that now Koloth really needs some sprucing up...another task for Matt to tackle ;)
So here he is...Kras as Playmates might have done him!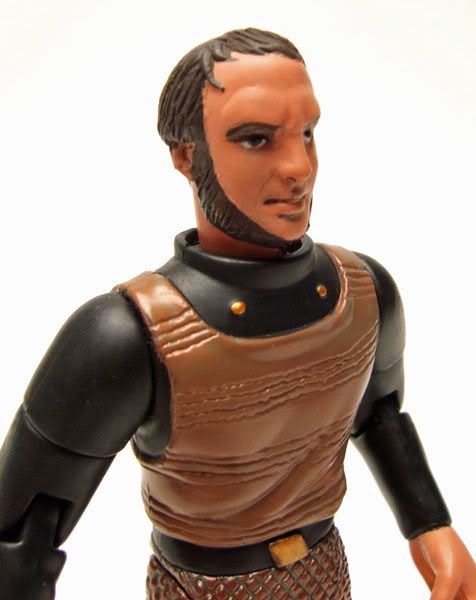 -James