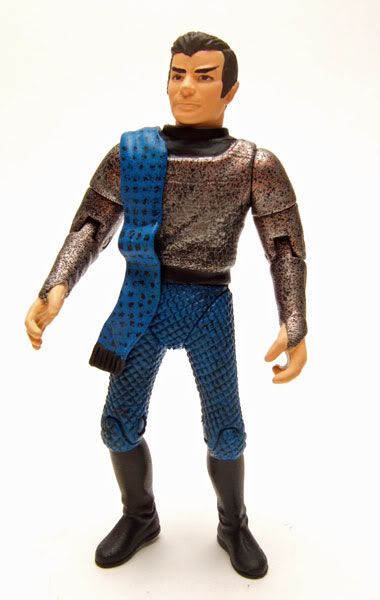 Figure Name: Captain James T. Kirk (Disguised as a Romulan)
Made by customizer Matthew Hackley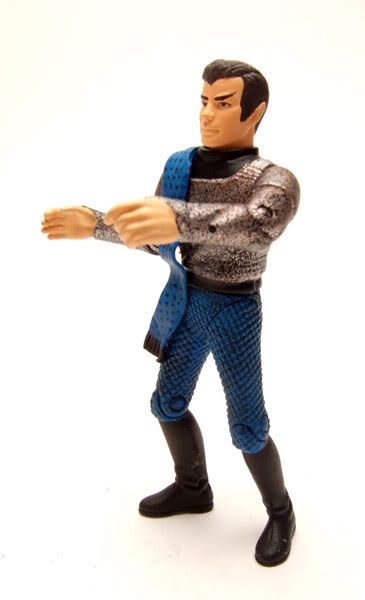 The Rundown: Another entry in the "What if Playmates had kept the Trek license in the 90's?" fantasy line....it's Kirk disguised as a Romulan from the episode "The Enterprise Incident"! This is the first Kirk/ Spock variation custom I'm spotlighting here, but there will be plenty more episode specific customs coming from Matt!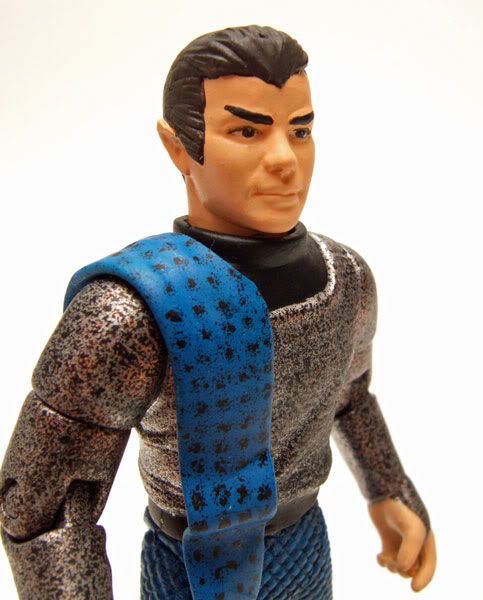 Matt did a fine job of altering the Playmates head here; giving him the pointy ears, slightly off skin tone, darker hair, and crazy wide pointy sideburns that the Shat had in the show. Looks just like "he's due in surgery to get his ears bobbed".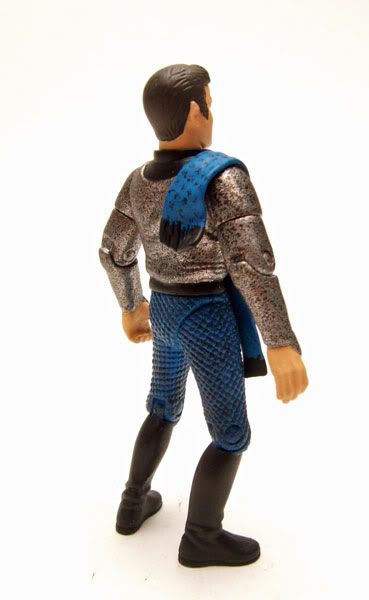 Again, Matt really shines at picking great base bodies to work from to get a custom looking screen accurate. Here he's taken a Koloth base which is a great start. He did heavy tweaking on the arms and upper torso to pull off the Romulan costume.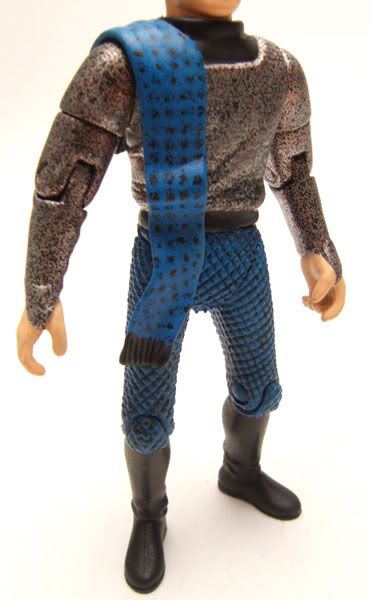 A Romulan shoulder sash completes the outfit. Matt used a splattery effect to the paint spots to give it the thick wooly look of the screen costume. Nice work Matt!
-James