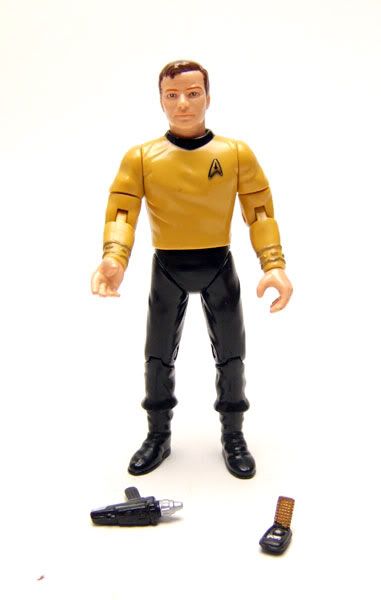 Figure Name: Captain James T. Kirk
Manufacturer: Playmates Toys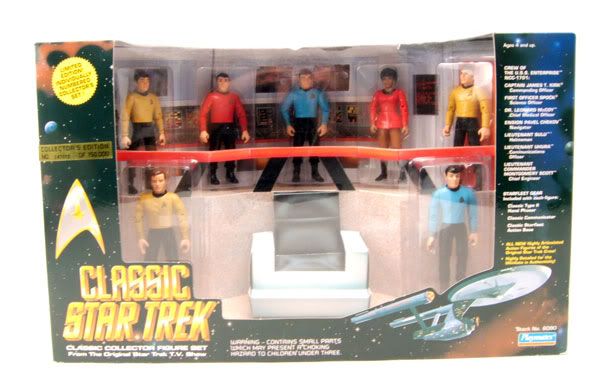 Kirk was released as part of the fantastic Playmates Classic Crew Collector's Set.
The Rundown: As with the other figures in the classic crew set, Kirk here comes dressed in his standard uniform from the series. Getting all the crew together in their standard uniforms made this set a 'must-buy'. If you dig the Playmates style of figures, and you want Kirk in his regular outfit than this set was the only way to do it. Sure, Kirk is available in his gold shirt in other ways...but they all have slight changes (like the gold sash in the Balok set, or the 'battle-damage' in the Amok Time set).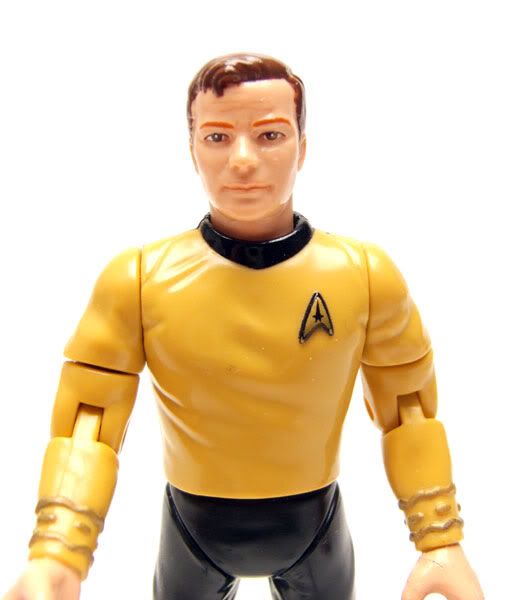 I've said it before and I'll say it again...I think Playmates did a fine job capturing the Shat-man's likeness. This figure is the first classic Kirk from Playmates and they'd go on reusing the head sculpt for all the TOS Kirks. That's fine because it's a solid head sculpt. The paint job on this release is sharp too, with less emphasis on the forehead lines and better eyes than some of the later reuses.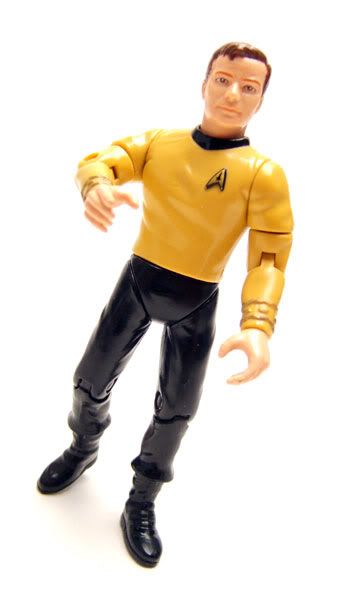 The body sculpt is your standard Playmates style. If you don't like that style, you'll hate the figure, but if you do, the whole set features some of their nicest bodies. I personally love the playmates stuff and the classic crew are some of my favorite figures ever produced. Sure, they may not be as accurate as the AA/ DST sculpts, but these are figures that were made as 'toys' and not scaled replicas.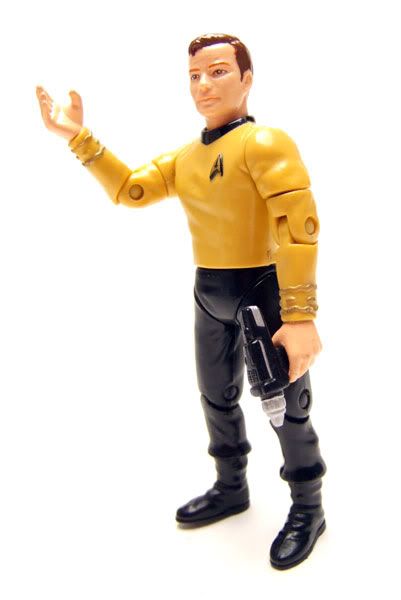 My only big gripe on the set is with some of the hands on the figures. They aren't sculpted to hold their accessories very well. You'll be lucky to get Kirk to hold a phaser...you can pretty much forget about the communicator. It's the one major flaw and I wish they would have done a better job on it.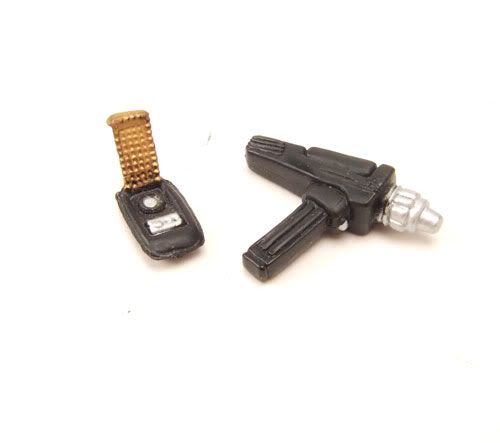 Accessories: Kirk comes with a phaser and a communicator. He also comes with a command display stand (not pictured).
And here's Kirk's bio from the box: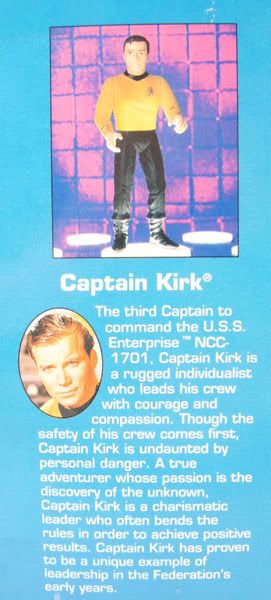 -James