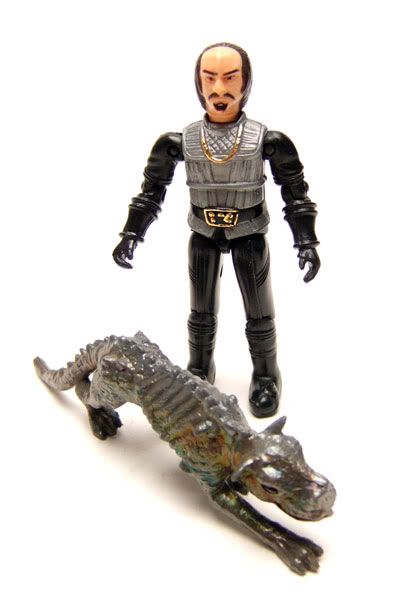 Figure Name: Klingon Leader (Kruge)
Manufacturer: Ertl Toys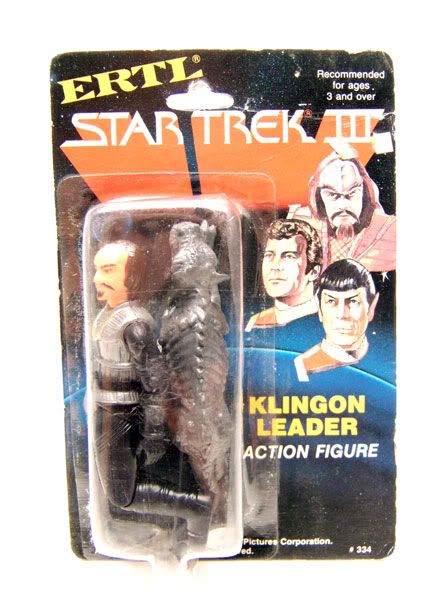 The *ahem* Klingon Leader was released carded as part of Ertl's Star Trek III The Search For Spock line. Man, he's really crammed in that package! Oh, and take a closer look at that card art because it's really cool:
Yeah, that's nice....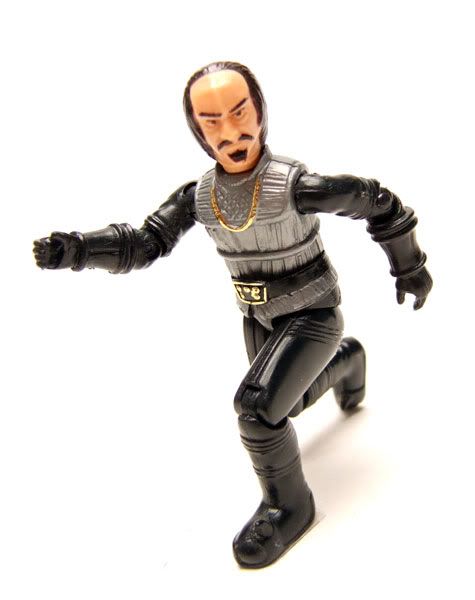 The Rundown: Why in the world this figure is called "Klingon Leader" instead of Kruge is beyond me. Maybe Ertl thought Klingon Leader sounded more appealing? Maybe they thought nobody would know what a Kruge was? Who knows! It's pretty much gotta be Kruge though. Kruge was the Klingon Leader in the movie and Kruge is on the cardback. Sadly, the figure only bears a passing resemblance to Kruge though...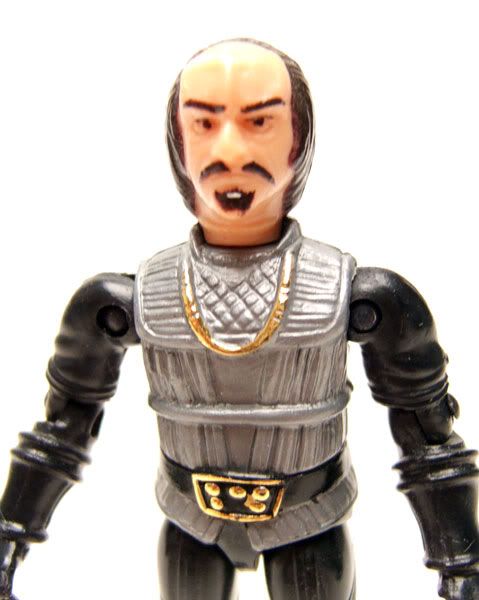 Yeah, I know...it's an old line...likenesses weren't that great back then, but that's not really a good excuse since Mego did a perfectly good job nailing likenesses in this scale 5 years before these figures came out. I don't see much of Christopher Lloyd in this figure. It looks more like the fan dressed as a Klingon in the movie Trekkies. You know, the one that got in the bidding war for the Colicos makeup piece? Yeah, this is a figure of him. Or at least it should be.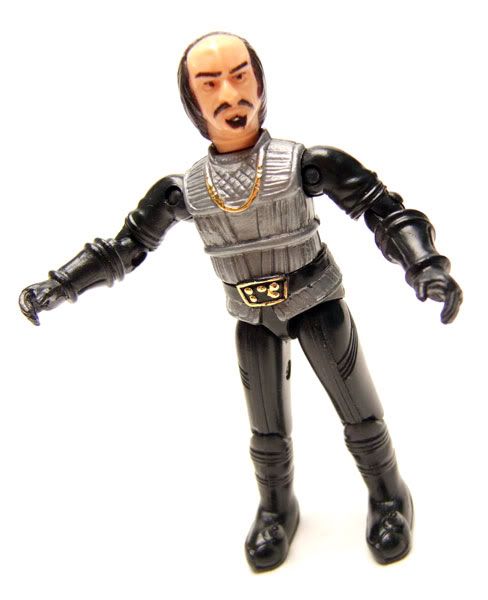 So that's the bad out of the way. The good is that it's a fun little Klingon figure. Sure, the sculpt on the MEGO TMP version is a little better, but at least this one can pull off some pretty sweet moves thanks to his o-ring construction! Made to play!
And of course the coolest feature of all: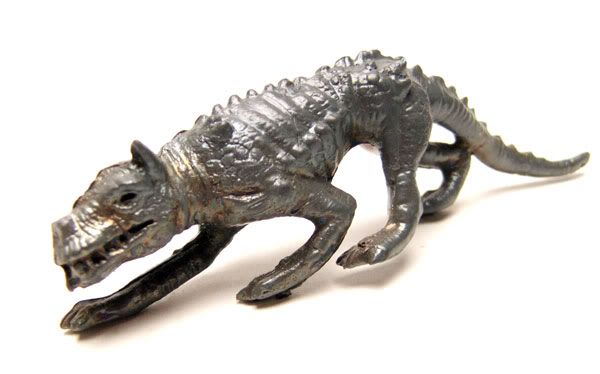 The ACCESSORY. The Klingon beast! Now that is a cool accessory! It's a pretty cool little quirky sculpt, and the thing is massive in comparison to the figure. See?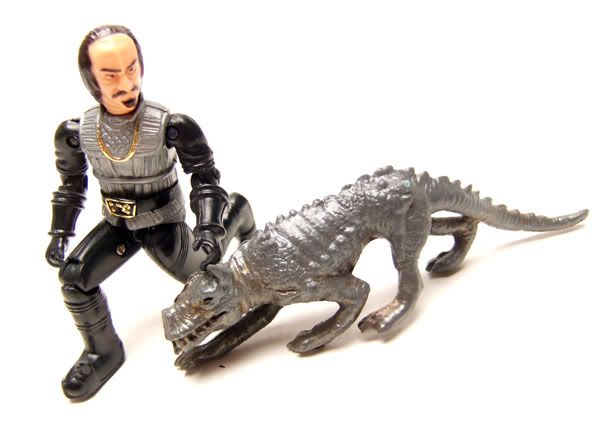 Awww...look at that! A Klingon and his best pal! But it wasn't always like this...
My buddy Matt and I were looking through some of the reference toy catalogs at our work, digging up any that had Trek stuff in it for future spotlights. There are some fantastic pics in some of those catalogs! For those not familiar with them, toy companies have for years made catalogs showcasing their upcoming lines to distribute to retailers at toy and trade shows to entice them to buy into their lines. Allot of times these catalogs will feature early, rough prototypes and sometimes (if you're lucky) pictures of totally unproduced items!
Well, we found the Ertl 1983 catalog, and it had this pic of the early rough protos of the Star Trek III line-
So the three heroes look pretty rough, but the Klingon Leader is a REALLY rough early concept...and check out his accessory!
Yep. That's a collie.
-James