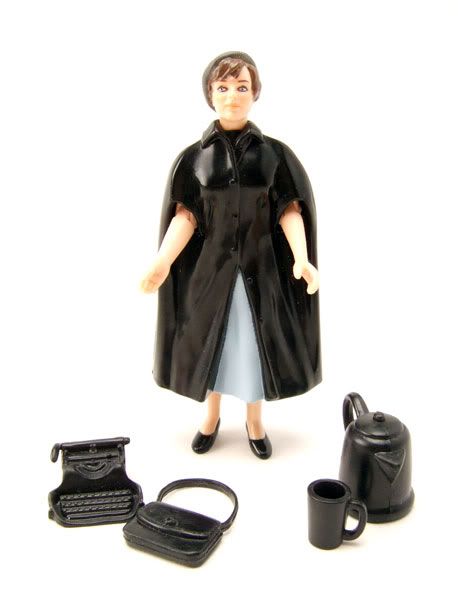 Figure Name: Edith Keeler
Manufacturer: Playmates Toys
Edith was realeased on the Warp Factor Series cardback, in the 3rd series.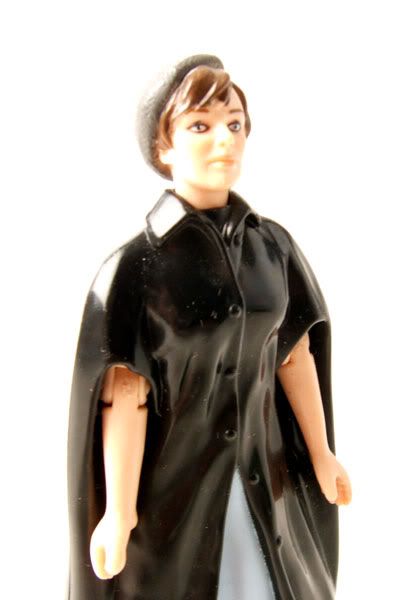 The Rundown: WARNING! If you haven't watched the classic series episode "The City On The Edge Of Forever", turn back now! I can't fathom why you'd be looking at this blog if you haven't seen that episode though. It's basically the greatest hour of Trek ever made. So if you haven't seen it, go watch it. Right now. Then come back.....
Are you back? Okay, everybody's seen it now right? Good. On with the rundown...
Edith was released at a time when Playmates was trying some new things with their figures. They experimented a little more with doing a sculpted stance with less articulation versus their usual standard pose figures. Sometimes this worked (City On The Edge Of Forever Kirk and Spock) and sometimes it didn't (Intendant Kira). Edith kinda falls somewhere in the middle. She's not very articulated (shes' got mid-thigh swivels, elbows, and a swivel neck) but at least she's not stuck in a crazy stance. Besides, how much articulation do you really need on an Edith Keeler figure? This is pretty much the only 'action' scene she was involved in-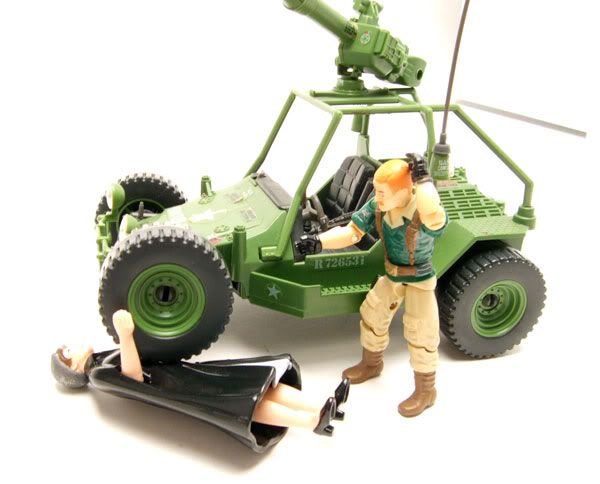 Overall, she's a pretty swell figure though. The sculpt is overall nice, especially the head. And it's quite a treat that she got a figure in the first place. I can think of ALOT of other 'kid-targeted', 'action-oriented' TOS characters that could have been made in Edith's place. I'm glad that Playmates chose to make her instead though. I love "The City On The Edge Of Forever". It's my all-time favorite episode, so having a Kirk, Spock, AND an Edith all inspired from that episode is awesome.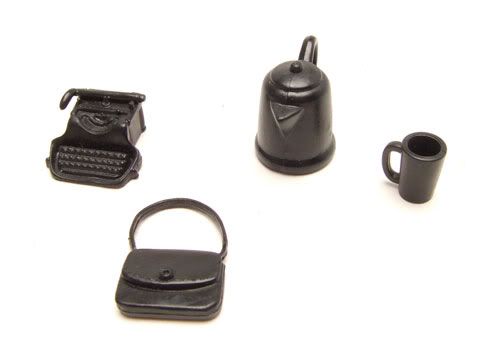 Accessories- Edith comes with a stand (not pictured), a Coffee Pot, a Coffee Mug, a Typewriter, and her Hand Bag. Pretty much everything a social worker needs to keep her soup kitchen running...
And in case you want to read her bio-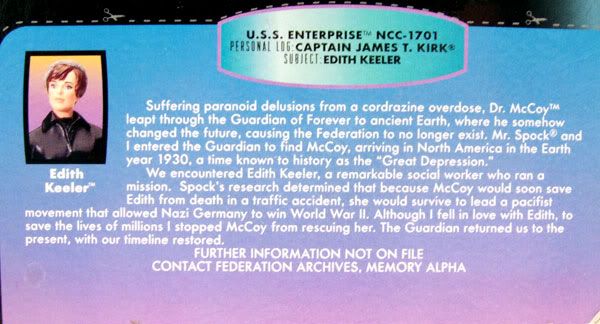 -James