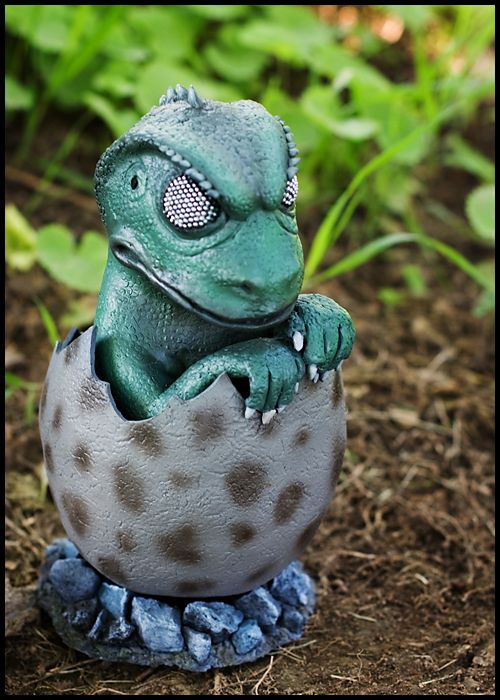 The Rundown: This will be a bit of a short post today, since this is a pretty unique custom item... but I just had to share my joy with this little guy with you folks! A couple months back, I was cruising
TREKSPACE
and I spotted a blog post showcasing this dangerously cute little baby Gorn-ling cracking out of his egg!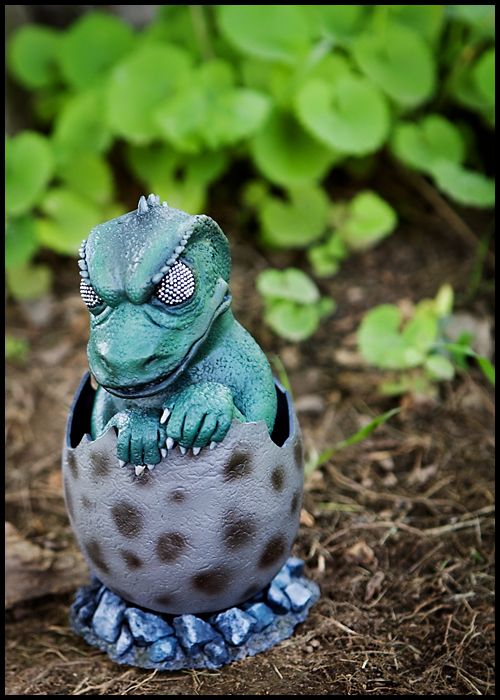 The gentleman that constructed it, Richard Svensson, had previously made some seriously cool full scale Trek masks... but he wanted to do something special for the Easter holiday. So he went and bought a large plastic egg, broke out the clay, and went to town making his vision of a baby Gorn cracking out of it's shell!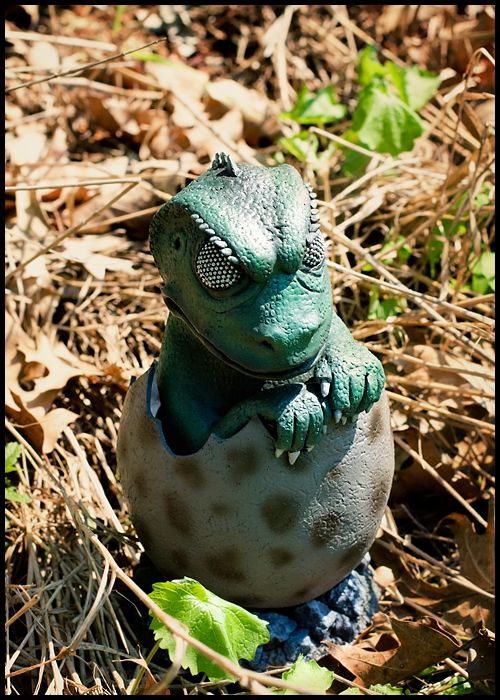 In the blog post, Richard mentioned that he had made molds of each portion that he sculpted so that the final product would be composed of a more durable material. "Molds!?", I thought to myslef, "that means he can make another!". A quick e-mail and a few short weeks later, and this "so-sweet-he'll-rot-your-teeth" baby Gorn now rests comfortably on my desk at home.
Awesome. Gorn babies rule.
-James (with special thanks to my wife Bobbi for her help on the pictures!)