Item Name: "Amok Time" Keepsake Ornament
Manufacturer: Hallmark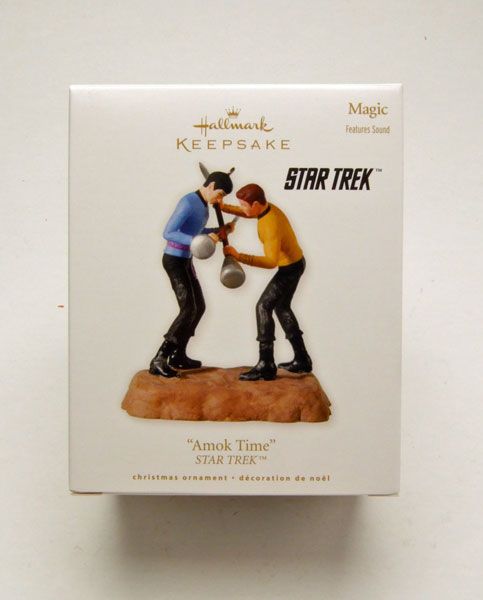 Hallmark released this puppy as part of their 2010 keepsake assortment.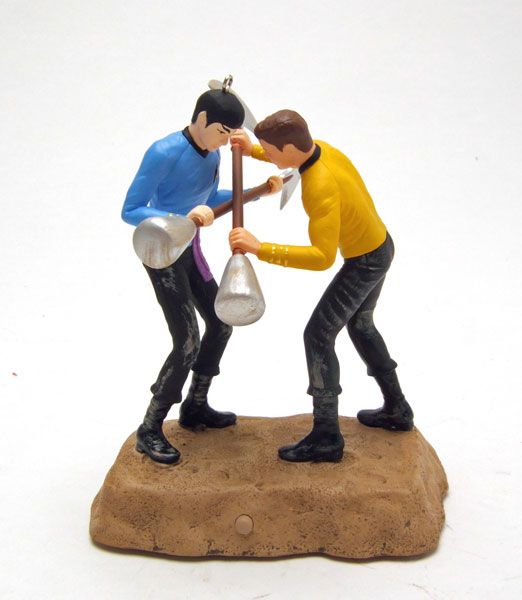 The Rundown: I swung by Hallmark today before work to drop off my pull list for this year's ornaments. While walking up to the store, I started thinking to myself "is this how far my blind devotion to classic Trek merchandise has come...am I actually about to drop off a want list for ORNAMENTS?". At almost 32 years old, I've spent a LONG time buying Trek stuff... maybe it was time to start thinking about throwing in the towel.
Then I saw that they we're actually putting the ornaments out for sale today. I crumpled up the want list, eagerly grabbed up the 3 new arrivals, plunked down my $83, and walked out. Silly brain- of course I'm not going to give up buying Trek stuff! Anyways... the are 3 new ornaments for sale this year: 2009 movie Enterprise, a new version of Captian Kirk, and the "Amok Time" scene. Today we'll be looking at the "Amok Time" ornament...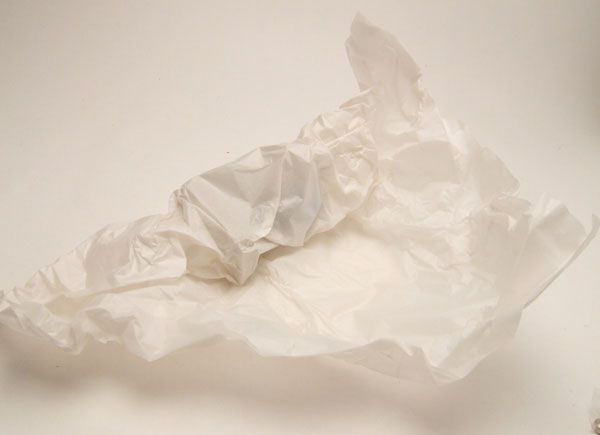 A minor gripe here- Instead of plastic clamshells, all of this year's ornaments are just wrapped in tissue paper. I really prefer the clamshells, as they make it easier to pack/ unpack the ornaments and they protect them a little better in my eyes (an issue we'll go into greater detail on when we look at the Enterprise). Not a huge deal, but definitely worth noting.
The "Amok Time" ornament captures a moment from the epic Kirk vs Spock battle featured in the classic episode of the same name. It's one of the most iconic confrontations in the entire history of Trek, so choosing it as a "scene" ornament was a no-brainer. The Hallmark team did a fine job at capturing a moment in the fight, with the 2 friends locked in mortal combat.
As with all ornaments, you have to judge likenesses against a different standard than you would with action figures. Both the scale and the materials used to produced these prevent them from attaining the accuracy of something like a 6" action figure. That being said, the likenesses here are well done, with Kirk's edging out Spock's by a smidge. You can really see the desperation and fatigue in Kirk's face. Spock doesn't fare quite as nicely, and looks a little more surprised rather than determined.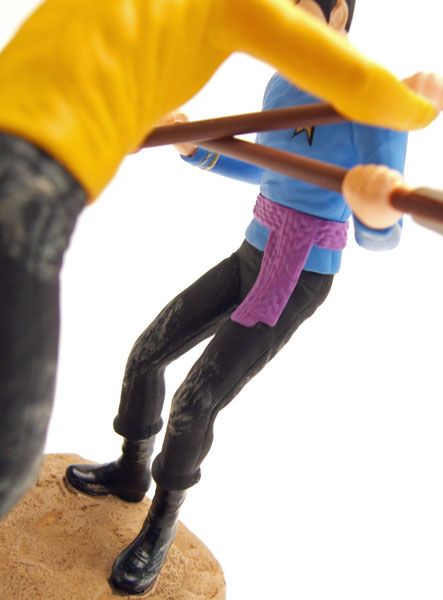 What really steps this one up a notch is the attention to detail. Spock's sash has the "knitted" look to it, the rank braids are all very clean, and the delta shields on the shirts look really good for their size. Even the rocky base is covered in little nooks and crannies to give it that Vulcan feel...
I also wanted to bring some attention to the paint work here. There's a dirty wash all over the figures that helps give them a nice weathered look. Each of the lirpas also have some flecks of dirt applied to them as well. The paint work really adds a bit of nice "oomph" to this piece, and helps push it into the realm of being a nice desk display.
And of course since this is a "magic" ornament, there's an electronic feature: