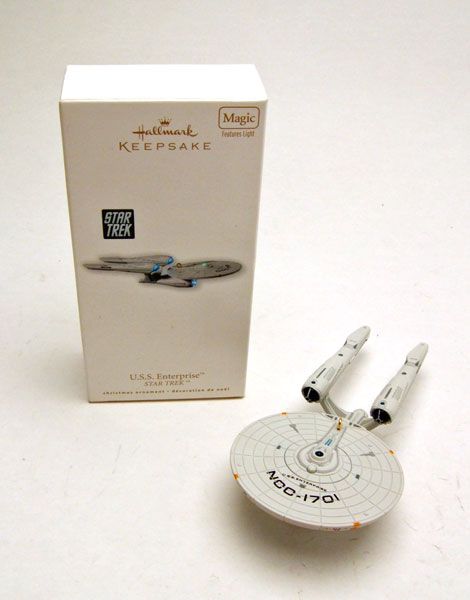 Item Name: U.S.S. Enterprise Keepsake Ornament
Manufacturer: Hallmark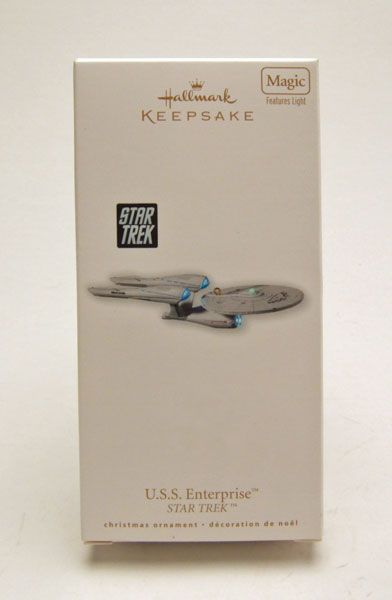 Hallmark released this piece as part of their 2010 keepsake assortment.
The Rundown: Oops! I said that I'd be spotlighting this "tomorrow" in the last blog entry... and here it is a month later. Sorry guys! I guess we could always take a jump through the Guardian and fix that little mix up, but then we'd end up falling in love with somebody that had to die or something and we'd be worse off then when we started. Anyways...
Love it or hate it, the "Abrams-prise" is here to stay. For the foreseeable future, this will be the Enterprise we see in any new Trek film projects. In my eyes, it doesn't hold a candle to the original lady, but I have gotten used to it over time and I don't mind buying a few replicas of it here and there. Which brings us to the ornament...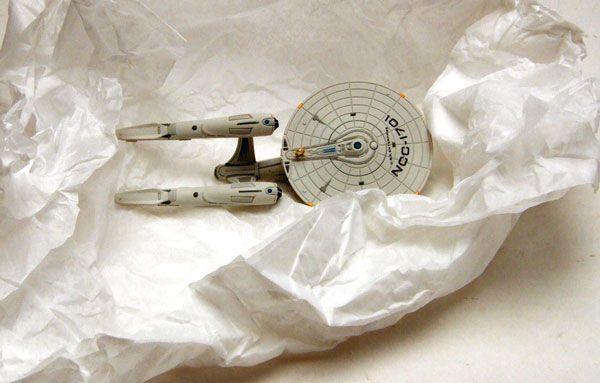 Before we get too far into the ornament itself, I have to reiterate how much I dislike the fact that this year's range of ornaments don't come in the little clear plastic trays. With the Enterprise in particular, the excessive wrapping may actually do more harm than good as it can put pressure in weak spots (which we'll get into later). I vote they go back to the trays!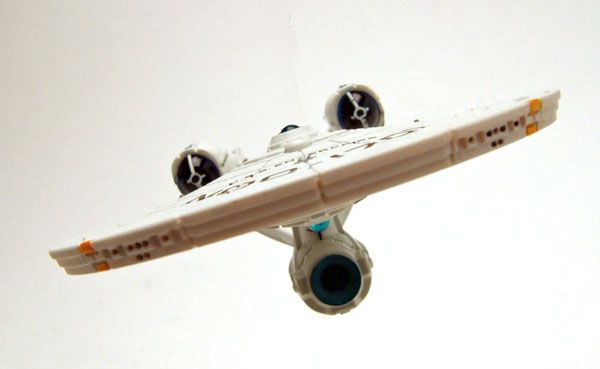 The ornament itself is incredibly well-sculpted, with tons of little detailing all over it. Looking it over, I kept thinking how far Hallmark has come in the sculpting department. Comparing this Enterprise to their first effort is like night-and-day in terms of sculpted detailing. Fantastic work!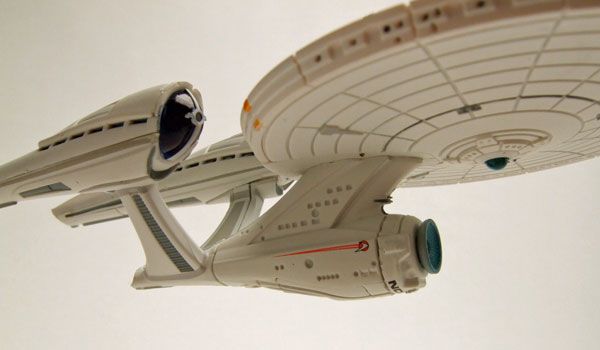 Hallmark really nailed the paint work here as well, capturing even the smallest of details. It may not be quite as nice as last year's
Klingon Battle Cruiser
, but the paint on this one is still nothing to sneeze at.
And of course, since this is a "Magic" ornament, we have some electronic features built in-