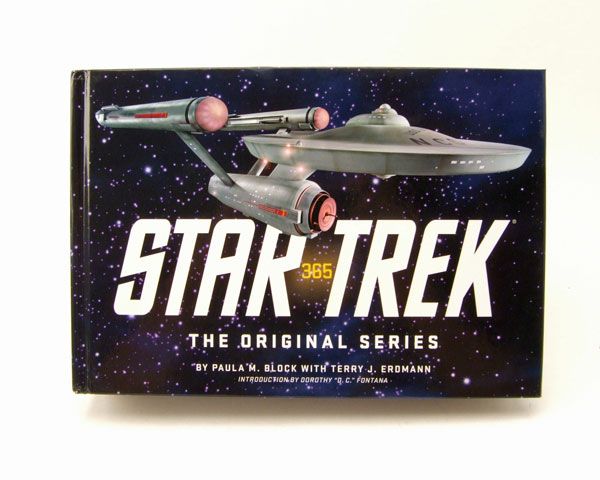 During the height of Trek's popularity in the 1990's, it seemed like there was new "coffee table" book coming out every month on the franchise... It was a great time to be a fan. As the years passed and Trek started moving into an overly-saturated state, the release of these beauties became less and less frequent until they basically ceased to exist. Flash forward a decade or so, and Trek's presence in bookstores is just now finding it's footing again, I'm sure due in no small part to the popularity of the 2009 film. Publishers are once again giving Star Trek a chance... which leads us to this awesome piece of hardcover goodness... Star Trek 365! Let's take a look!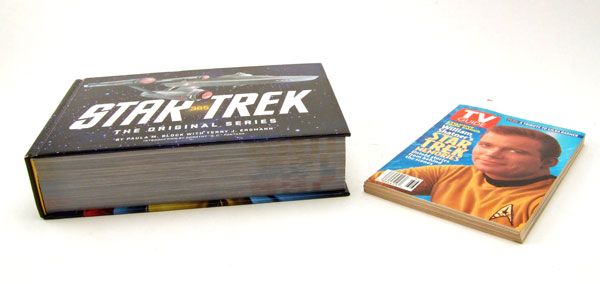 I ordered my copy of the book from Amazon, so I bought this sight unseen just based on the premise- 365 pages of info and pictures all about the original series. You don't really think about how massive 365 pages are until you see them smacked down on the table in front of you. The heft of the book is incredible! It's like a brick! I threw that comparison pic (featuring one of the old digest size TV guides) up there just to illustrate how massive this book is!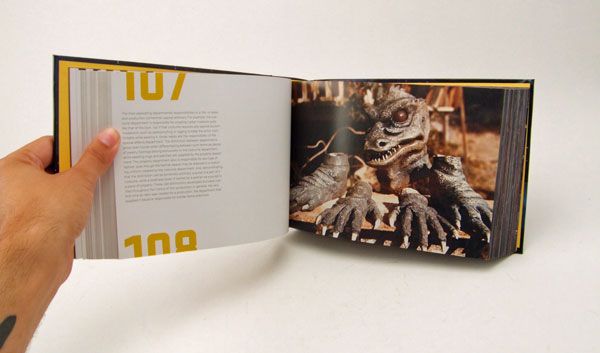 In case you aren't familiar with the 365 format, basically the book is laid out with a large picture or illustration on one page and text on the other. Star Trek 365 follows this format, with carefully selected images pertaining to the original series. I was amazed by the quality of the images in the book and pleasantly surprised by many that I had never even seen before! Even after over 40 years, there are still some images out there that are fresh and new...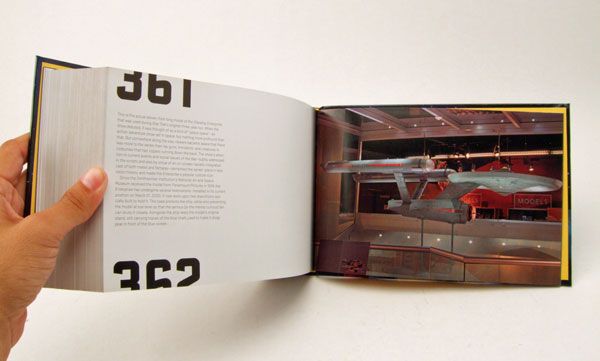 The text portion of the book offers not only fantastic synopses of the original 79 episodes, but also insanely cool behind the scenes stories and wonderful insight into the making of the show. For a book the could have just relied on amazing imagery as it's selling point, Block and Erdmann put forth text that easily equals the pictures for enjoyment value.
Um yeah... BUY THIS BOOK! The suggested retail is $29.95, which it is well worth, but I got mine for the crazy low price of $19.77 from
Amazon
. I'm not sure how much longer that deal will last, so act fast. That being said, I would have had zero buyer's remorse at paying the full price on this. A great addition to the Trek reading room!
-James