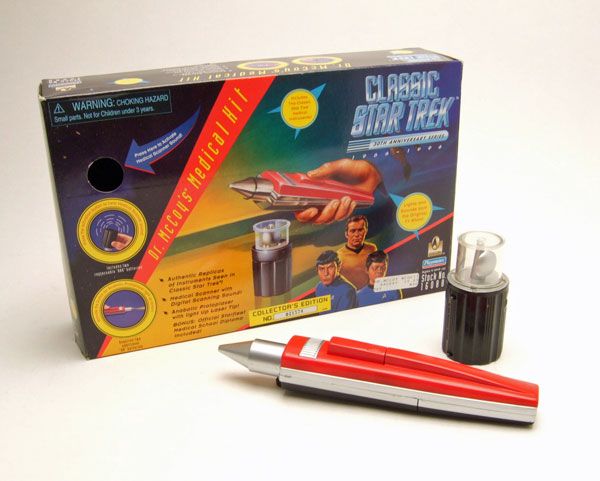 Item Name: Dr. McCoy's Medical Kit
Manufacturer: Playmates Toys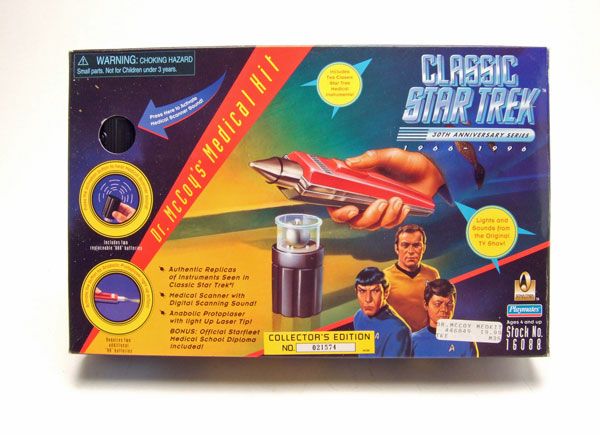 Playmates released this boxed accessory way back in 1996, celebrating the 30th anniversary of the original series.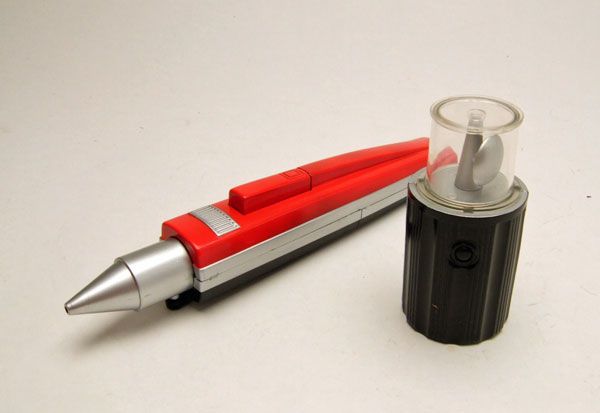 The Rundown: Looking back, Playmates really did a decent job of putting out a variety of "role play" accessories in the Trek line. Although the scale was sometimes off, the price and relative accuracy in style made their stuff a nice affordable alternative to expensive prop replicas. Take for example the piece we are looking at today- Dr. McCoy's Medical Kit!
The kit consists of 2 separate toys: The Anabolic Protoplaser and the Medical Scanner. Let's start with the Protoplaser-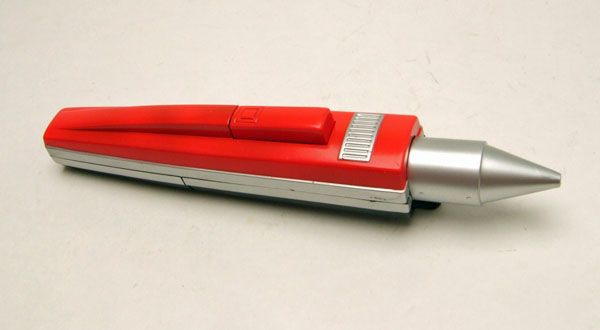 While the Protoplaser prop began life in the original series as an engineering tool, it quickly became one of the most prevalent tools in McCoy's medical arsenal. Here we see it being used to revive the recently awakened Khan...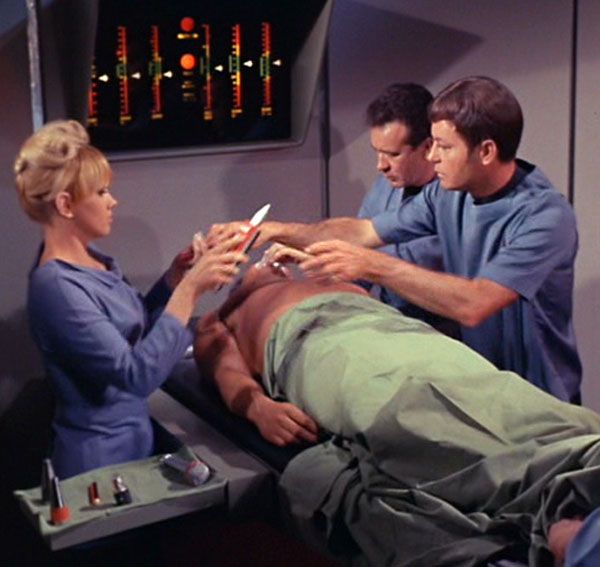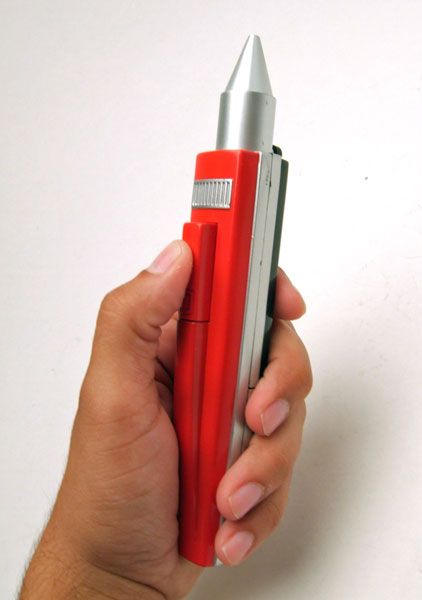 While it's a shade smaller than the prop, Playmates version is still a pretty decent replica. The styling and color are as about as accurate as you can get for a kid's toy, and it even has a light-up feature! You can't beat light-up features.
Next, we have the medical scanner...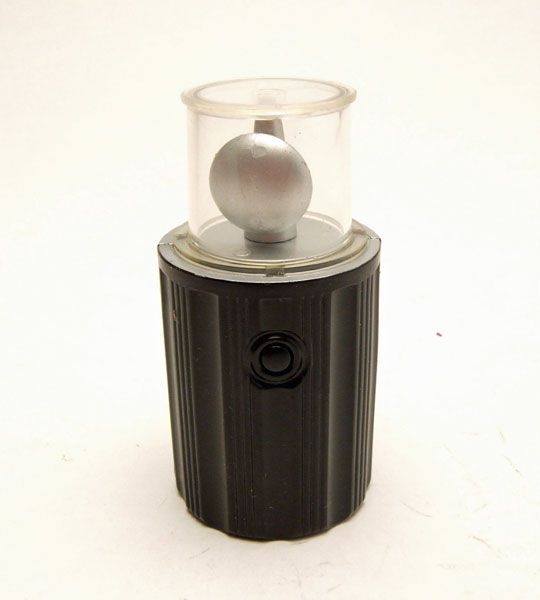 A much more "go-to" piece used in the show, the size on this one seems darn close to the prop. Take a look at McCoy using his-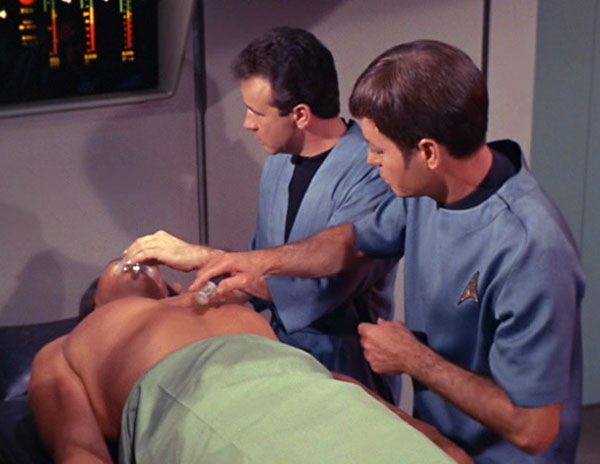 And here's me holding the Playmates version-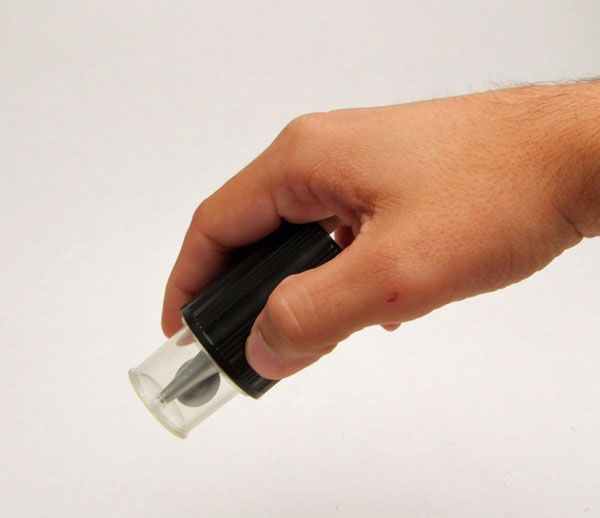 Not too shabby for a kids toy, eh? In fact, I'd go so far as to say this one might even be superior to the recent DST version I spotlighted
here
. While both lack the motorized spinning feature, the Playmates version has something going for it that the DST doesn't; You actually have to hold the button down continuously to hear the "warble" sound on DST's scanner, while the Playmates version only takes one press of the button for the sound effect. Here's a quick look at this set's electronic features-