Item Name: Spock Play Suit
Manufacturer: Ben Cooper released this suit a few times over the years, with slight tweaks on various releases. The one I have is dated 1975.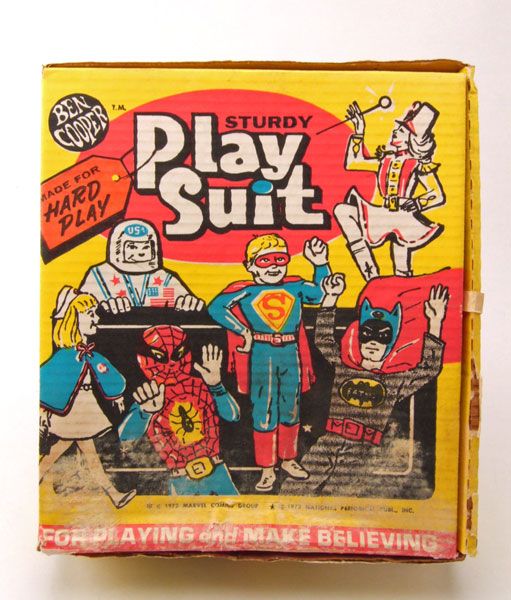 The Rundown: In light of all the costumed Trek goodness pictured at the recent Vegas Trek convention, I thought it might be a good time to dust off the old Ben Cooper Spock play suit and have a look at it! If screen accurate costumes are your thing, well look no further than this high quality Spock suit replica! Or not...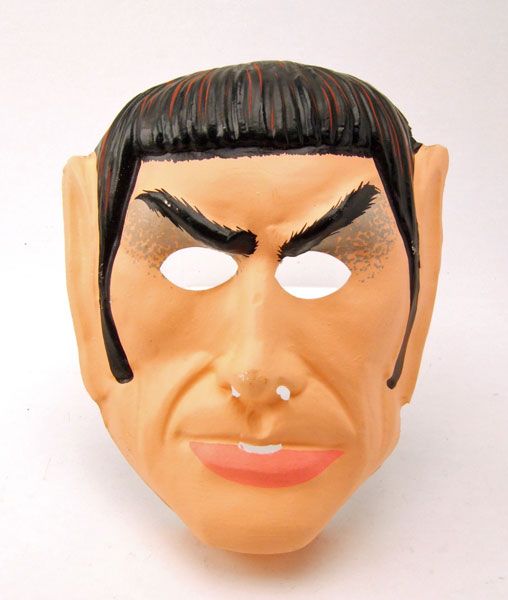 Let's start with the mask... Sure, it's a little like looking at Spock in a funhouse mirror, but at least they put in enough details that there's no mistaking who you are supposed to be when you're wearing this, right? Well, unless you count it also looking a lot like Liza Minnelli.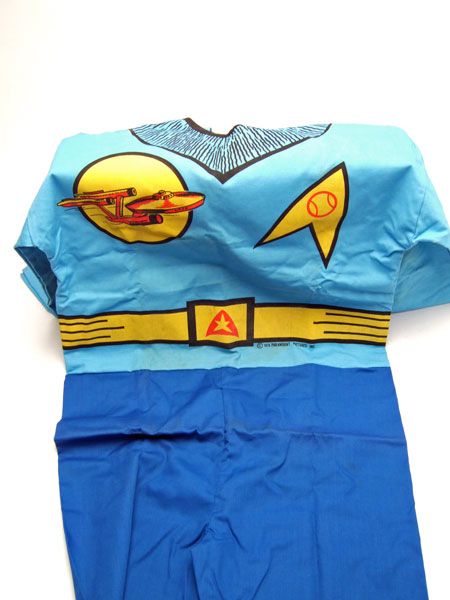 The suit itself is a just a tad on the "What the!?" side. Instead of just reproducing the outfit from the show in any kind of accurate fashion, Ben Cooper decided to spice it up a bit for the kids. Maybe it's just me, but even as a kid I would have preferred something that actually looked like what Spock wore instead of something that looks like a Vulcan crossing guard uniform. But maybe that's just me. I was a weird dork of a kid.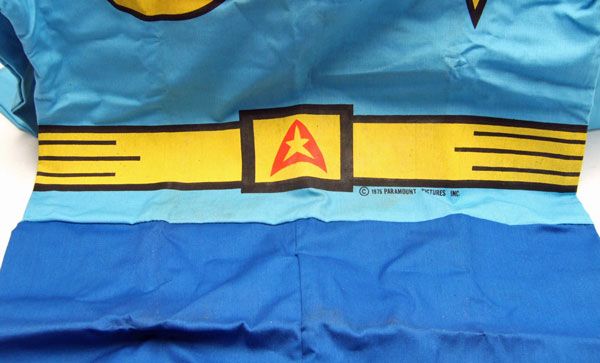 The shirt area is basically the right color and features a big delta shield somewhat mirroring the animated style (although the "sciences" symbol looks a little more like a baseball here). There's even a slightly darker area for the collar section. Not bad... but then you get to the yellow Trek belt. Wha!? Apparently, Spock was defending the light heavyweight title at the time this costume was designed, or he was heading out for an adventure with Batman. Take your pick as they are both awesome situations to imagine Spock in.
And just in case Spock forgets which ship he is serving on, there's a giant picture of the Enterprise adorning his right chest area. Logical. Imminently logical.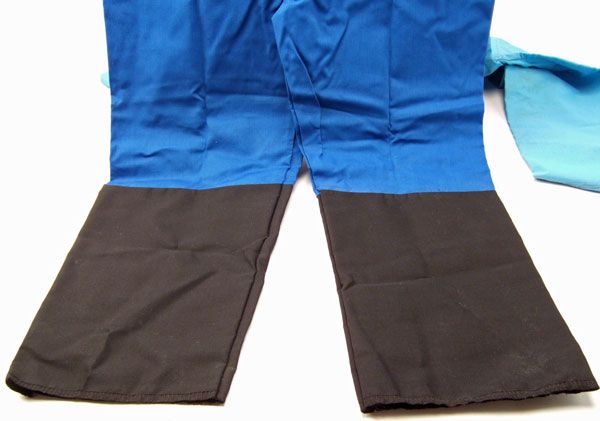 So Spock has black pants, right? Well of course it makes more sense to make them blue and then do the lower half black. That way a kid wearing black shoes will look like he's wearing long boots! Accuracy! But wait... why strive for accuracy on the look of the boots but yet overlook the fact that you just put Spock in blue jeans? My head hurts...
Okay, so I was a little overly critical on this whole thing. I am actually a HUGE fan of these old cheap kids costumes. In fact, my earliest Halloween memory is of my sister and I wearing the old KISS costumes like this back when we were just a few years old. I miss the days of seeing rows and rows of these type of costumes featuring everything from G.I.Joe to Strawberry Shortcake. These costumes are a sign of a time when getting dressed up for Halloween meant so much more than it does nowadays. I miss those times... and had this Spock costume been available in my childhood, I have no doubt that I would have worn the crap out of it. But that's okay, because just like me, a Ben Cooper costume is...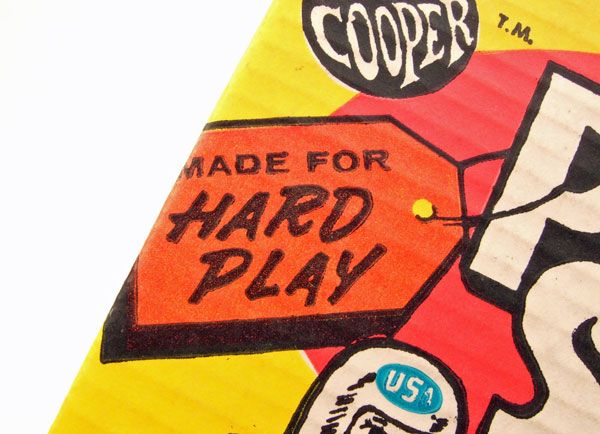 -James