A couple of weeks back, the staff of StarTrek.com contacted me about joining their guest blogging team. They wanted me to do much the same thing that I do here: Review classic Star Trek merchandise that fans might remember from their childhood, or that perhaps they'd never even seen before. I could cover things that I already posted on my site, or stuff that I hadn't covered yet- as long as the entries stick to the more vintage or rare items. After picking my jaw up off the floor, I hastily agreed and sent off a few possible items for my first posting. The staff and I agreed that an update on my post focusing on the unproduced Palisades Captain Kirk & Gene Roddenberry action figure set would make an interesting introductory article...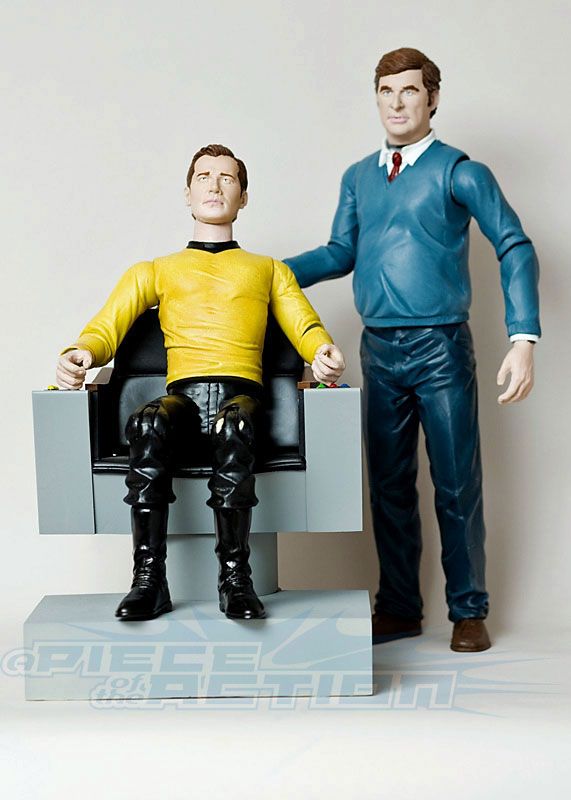 The post just went up this morning, so please head over and check it out
HERE
. For old readers of my page, the info may be something you've seen before, but there a few new tidbits included for ya. If you're fairly new to my page, I hope you get a kick out of seeing more about this lost gem! Easily, one of my favorite pieces in my collection...