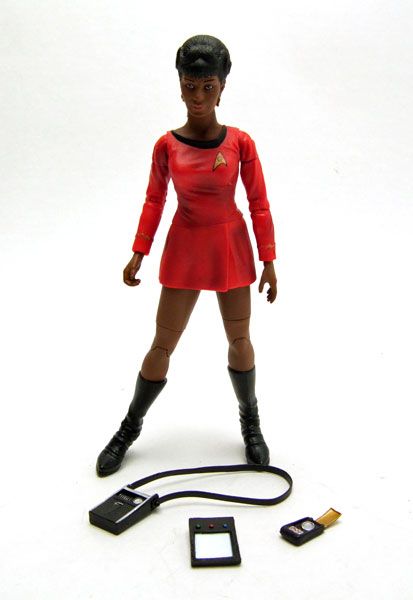 Figure Name: Lt. Uhura
Manufacturer: Diamond Select Toys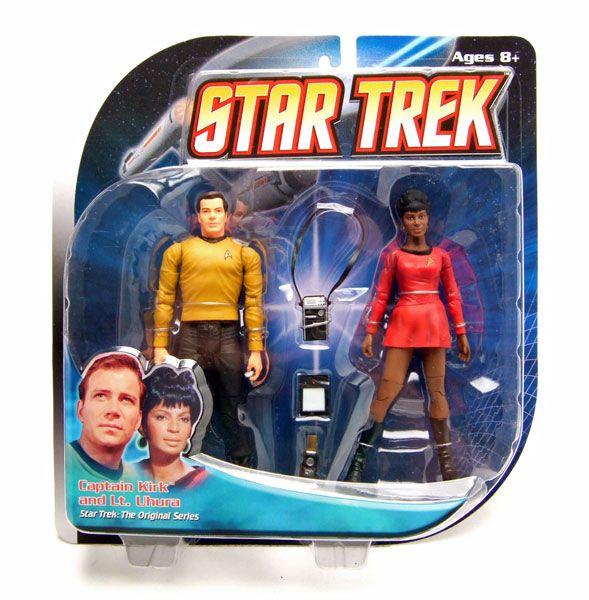 This Lt. Uhura reissue was offered by Diamond Select in a 2-pack with Captain Kirk.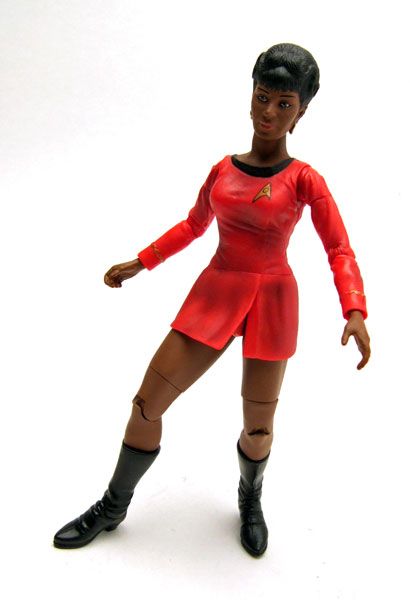 The Rundown: DST has recently been bringing back the original AA-sculpted crew figures for those folks who may have gotten into the game a little late. Uhura here hasn't gotten the single-carded reissue treatment yet, but she is currently available in a 2-pack with a yellow-shirted Kirk. Is she worth snagging? Read on!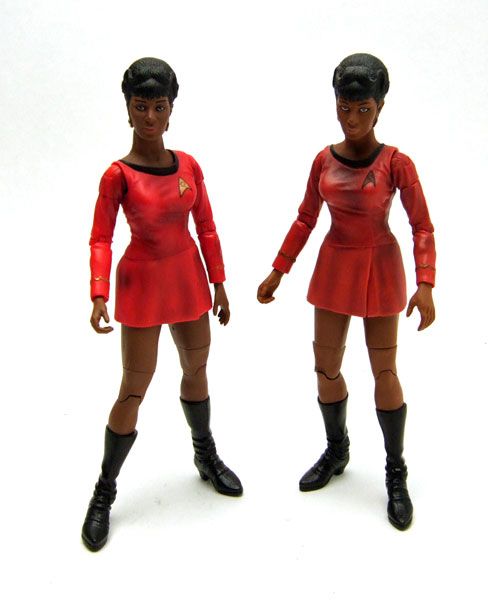 The sculpt here is identical to the AA release. Since we already looked at the original Uhura (which you can go back and check out
here
), today we'll just take a look at what's different on this version.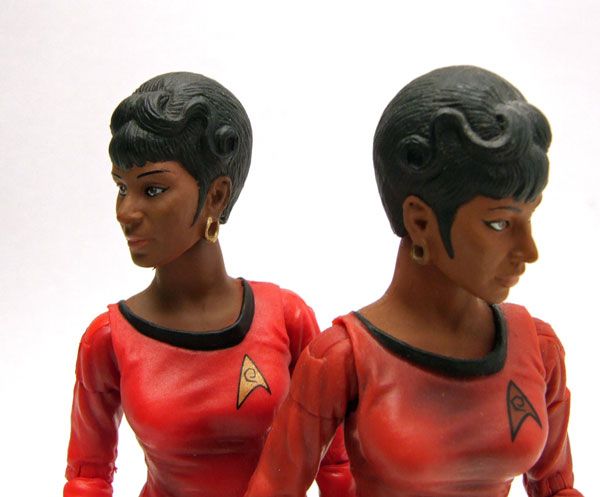 The head is painted pretty closely to the original. The eyes are a shade darker on the reissue, and the skin tone is maybe just a hint darker as well. The most noticeable change on the head is a much more vibrant gold paint on the earrings.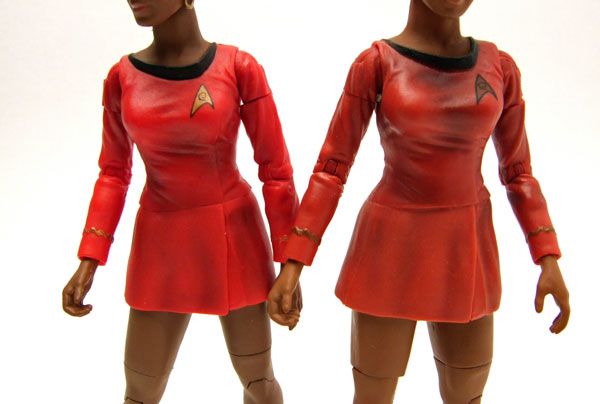 Uhura's uniform is the biggest update from the original. She gets that same superior gold paint treatment on her delta symbol and rank stripes. Uhura's skirt is made of a stiffer rubber than the original, but not quite as hard as the stuff used on the "Tribbleations" Dax. The red plastic used on the uniform is much brighter here, and there's less of the dark paint wash that the original had. That change is the biggest plus on the reissue: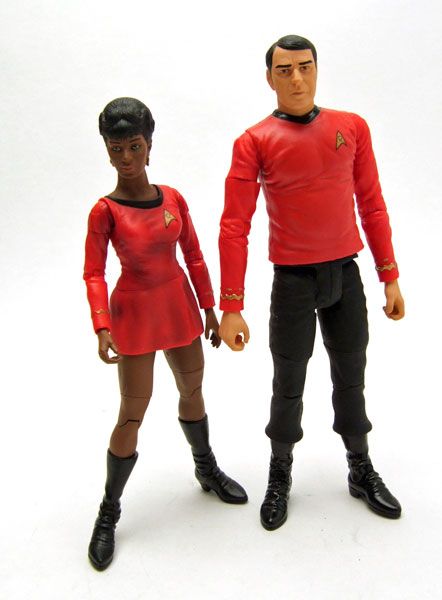 Since Scotty also just got a reissue, the reds of both uniforms now match a bit closer than they did on the original AA releases. Aww, look how cute the are togethere in their matching uniforms! Shades of their romance in Star Trek V...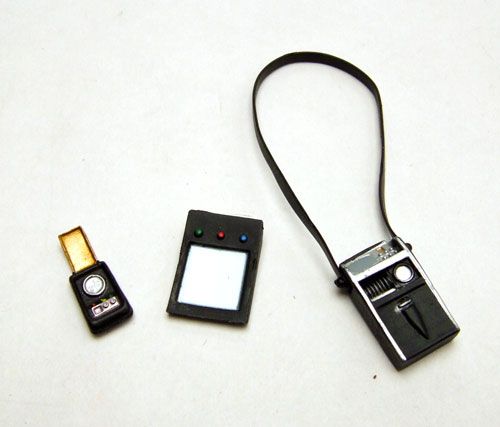 Accessories: Since it's a 2 pack, it's tough to say which accessories are meant for which figure. The tricorder, communicator, and padd were closest to Uhura, so I'm assuming those are her items.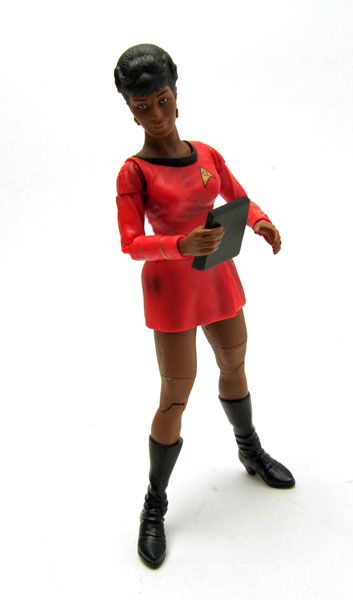 Like most of DST's reissues, I prefer this release of Uhura to her AA version. The red of the uniform and the gold paint are huge improvements and the fact that she can now stand next to Scotty without looking odd is a major bonus. The only drawback is that she's only in a 2-pack as of now...
The whole set of of 2-packs is currently on sale over at
Big Bad Toystore
for a measly $65 and some change (that works out to about $11 per figure... which is a bargain nowadays).
-James