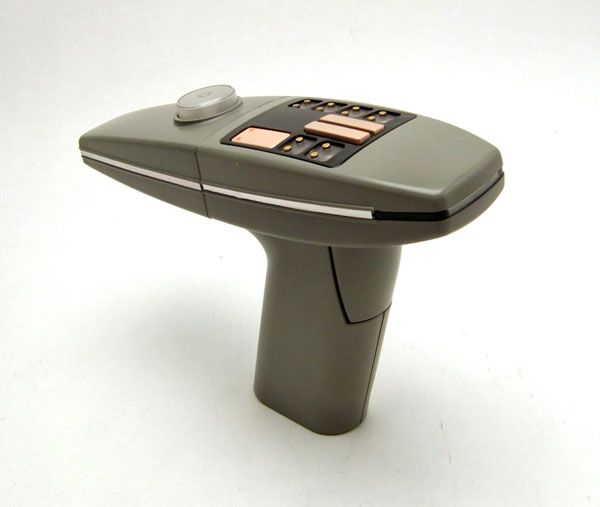 Item Name: Phaser (Star Trek: The Motion Picture)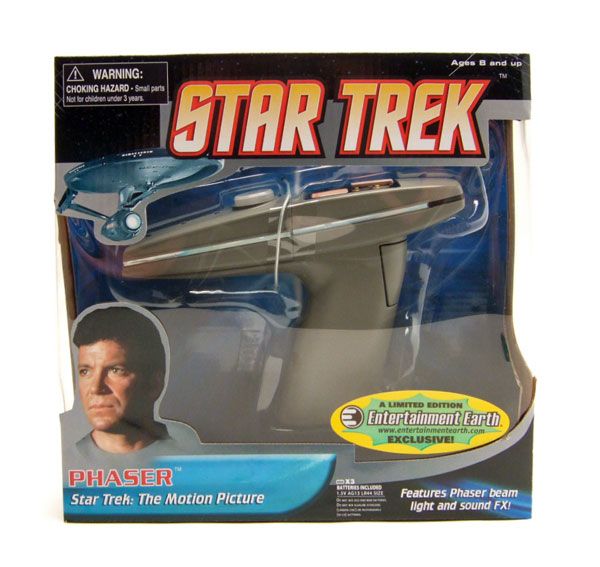 Diamond Select Toys released this phaser in the "universal" Star Trek packaging. This TMP version is an Entertainment Earth exclusive. Here's the back of the box featuring some of DST's other products and a little more on the TMP phaser-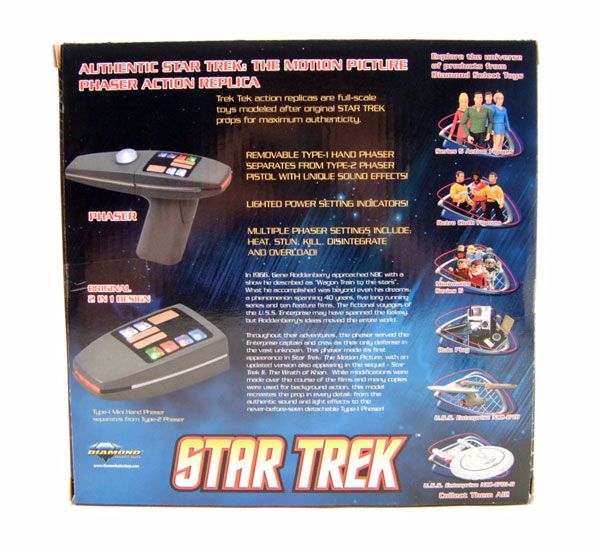 The Rundown: The TWOK phaser from DST was one of my favorite Trek toy purchases in years (you can read my original post on it
here
). The electronic features and sleek design are top notch and easily elevate the piece from a mere toy into the "prop replica" range. So when DST announced they'd be using the mold to do a TMP version, needless to say I couldn't get my credit card out fast enough to place my pre-order. Mine arrived shortly before Christmas... How does it stack up against the TWOK version? Let's look!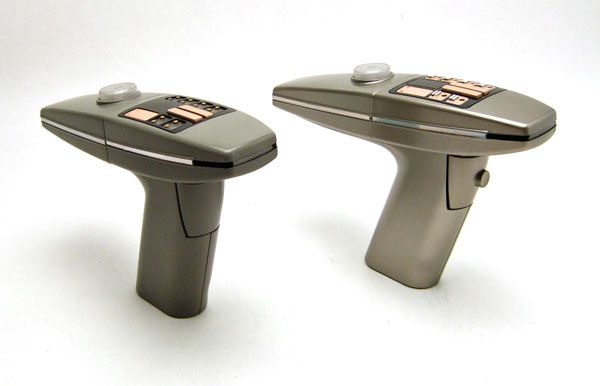 Both phasers feature the same great electronic features, so the only real differences in the two are in appearance. The TWOK style phaser features a shiny metallic silver finish while this new TMP version is molded in a flat gray color.
Oh! Before I forget... I didn't notice when I reviewed the TWOK version, but the handle actually has "pinky indents" just like the real prop! They are easy to miss (obviously), so it's pretty cool that DST took the time to include them.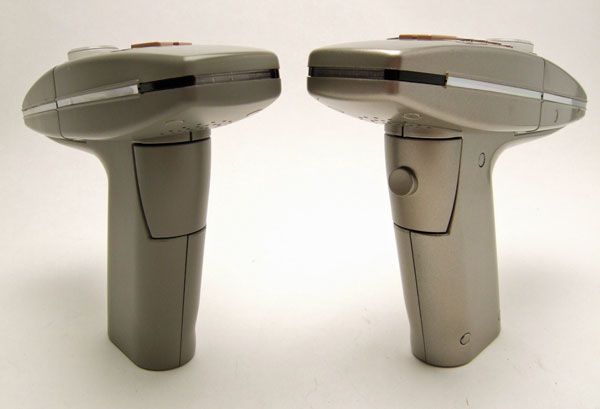 The next difference is in the trigger. The new TMP style phaser features a flat trigger that lays flush with the handle while the original TWOK version has a raised circle in the middle.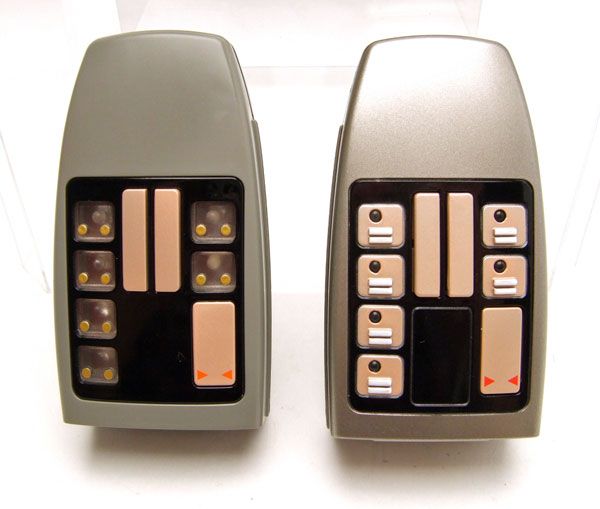 Here's the biggest difference of the bunch, and the true selling point in buying another version. The buttons of the TMP version are a different mold than the TWOK version and are cast in translucent plastic. Instead of the plain white lights of the original, the new TMP version features multi-colored lights indicating the different power levels! Here's a quick video so you can see what I mean-