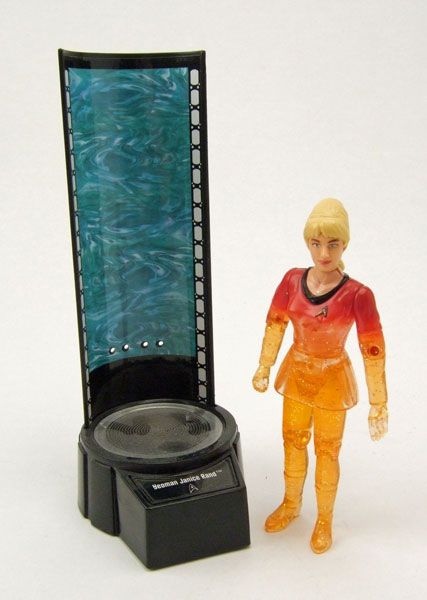 Figure Name: Yeoman Janice Rand
Manufacturer: Playmates Toys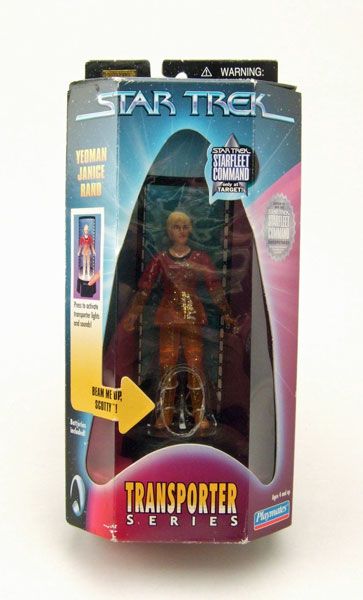 Yeoman Rand was released boxed as part of the Target Exclusive Transporter Series.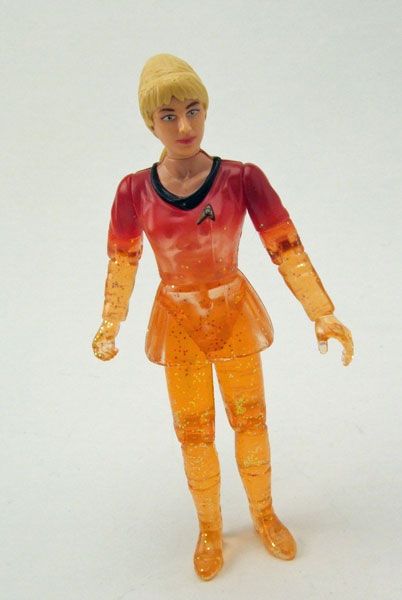 The Rundown: Ah, the Transporter Series... Been awhile since we've looked at one of these, hasn't it? To be honest, I kinda forgot I didn't finish off this series- Thus why it's been almost 2 years since I looked at the last one. Ah well. At least all this will seem fresh... Let's look at this "randy" lass!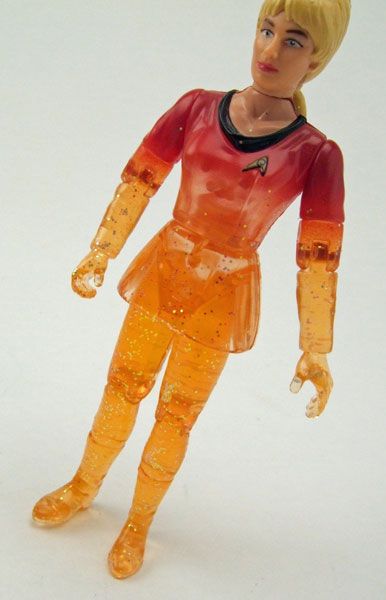 For those of you who may not be familiar with these, the Transporter Series figures were a thrifty idea that Playmates came up with to get some more mileage out of existing molds. Each figure is molded in a translucent plastic with glitter sprinkled into it. The figure is then painted from only mid-chest up, giving the illusion that the character is caught in the middle of being transported.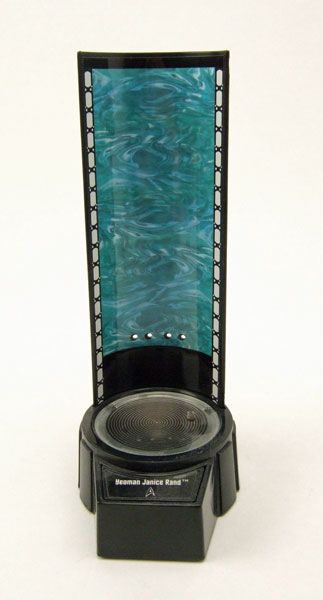 Included with each figure is a transporter base. Set the figure on it, press the button, and the base will shine a light up into the figure, giving it the illusion of being beamed! The base also plays the familiar transporter warble, completing the screen effect.Pretty nifty, huh?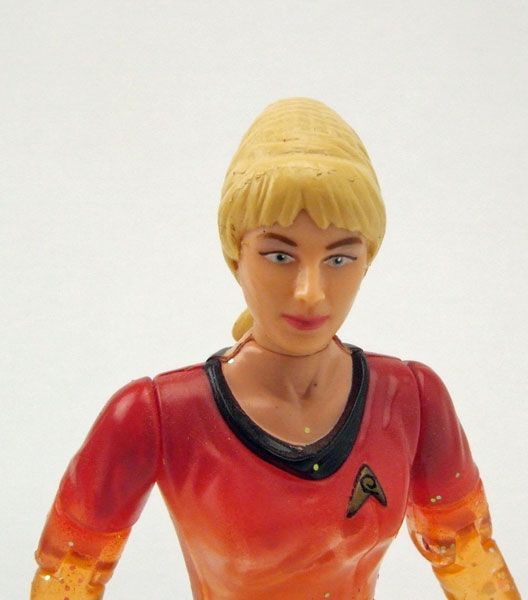 Each of the figures in the series is a straight re-work of their previous standard figure. I haven't yet spotlighted the standard Playmates Rand though, so this is my first time reviewing her head sculpt. It's weird- I never thought the likeness was that great until I took a closer look at it in these pictures. Playmates actually did a fairly decent job here, capturing her hair and mouth especially well. The eyes throw it off a bit, but for the time it is still pretty nice.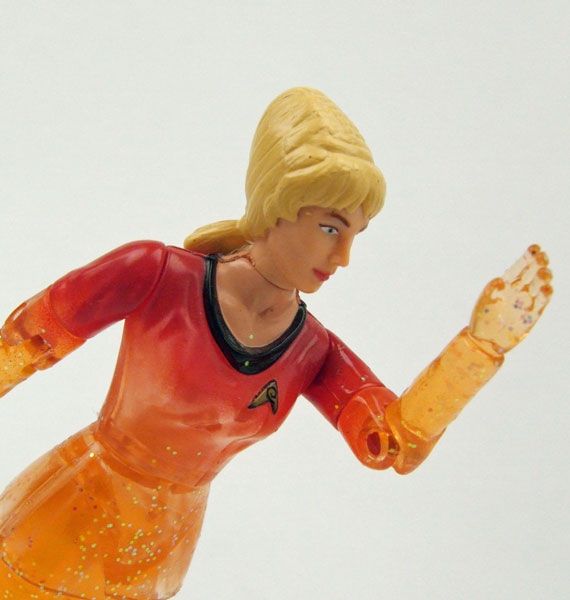 Now here's the double-edged sword of the Transporter Series. When you have them standing on the bases, they make really cool display pieces... but once you have them off, they are pretty useless. Imagine if you were a junior Trekkie and this was the only Rand you had. You'd feel pretty cheated, wouldn't you? And rightly so. Who would do that to a kid? Not me, that's for sure...
Accessories: Umm... none. Yeah, that's the other drawback. It would have been kinda neat if they had molded a phaser or something in matching clear plastic. But they didn't. Sad face.
Guess you can just read this box bio instead of looking at her non-existent beaming phaser-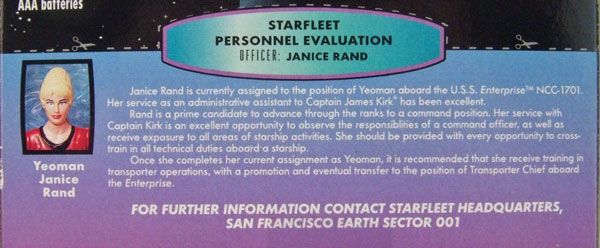 Feel better? I don't.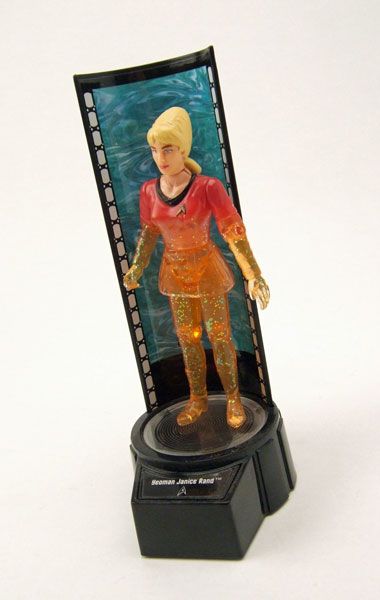 I've said this before, but it's worth saying again: The Transporter Series is the ultimate definition of a one-trick-pony. There's little you can do with these except stand them on their bases. Only buy these if you already have the regular versions of the crew first. Even then, don't expect a whole lot of options from them. I will say this though- The bases are pretty sweet and would probably make nice stands for the regular figures as well. But, since they routinely sell for around $10 or so, that may be a bit pricey for just a display stand...