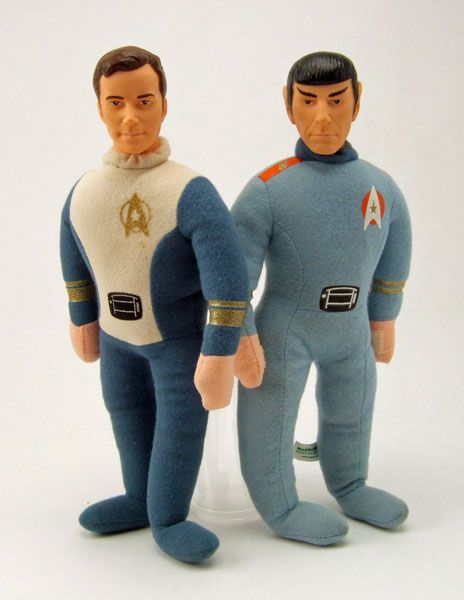 Item Name: Captain Kirk & Mr. Spock Soft Poseable Figures
Manufacturer: Knickerbocker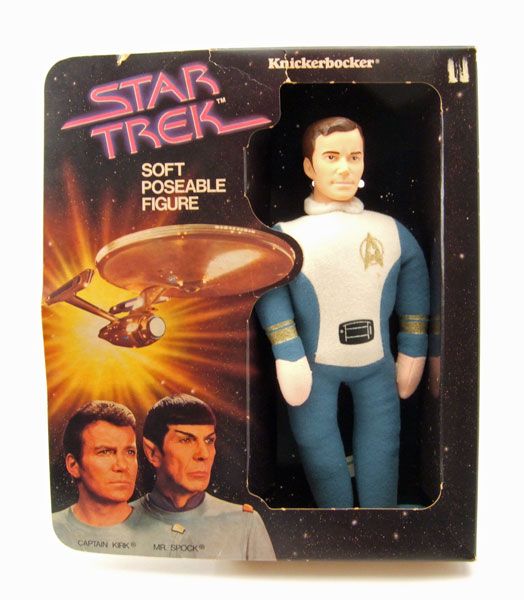 Kirk & Spock were released (separately) as part of the merchandising blitz of "Star Trek: The Motion Picture"... way back in '79!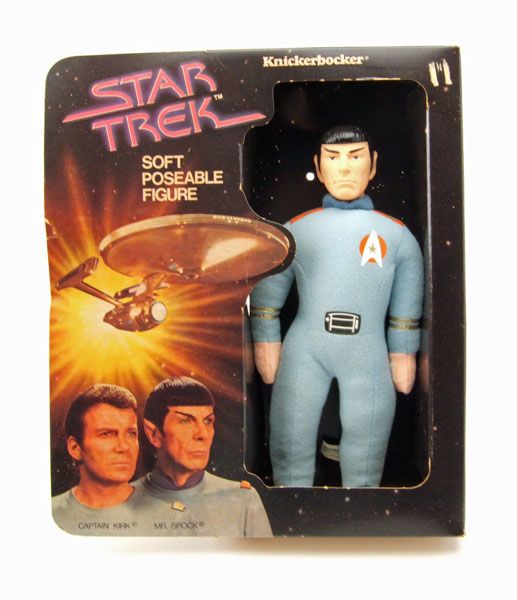 The Rundown: After posting the spotlight on the
12.5" Spock figure
the other day, I got some feedback from folks expressing some disappointment in the Mego TMP head sculpts. Some people said that they didn't think the Mego heads were nearly as nice as the heads found on the Knickerbocker plush Kirk & Spock. So I decided to dig out my cuddly Kirk and semi-squishy Spock for today's spotlight and let you guys judge for yourselves which company pulled off the better likenesses!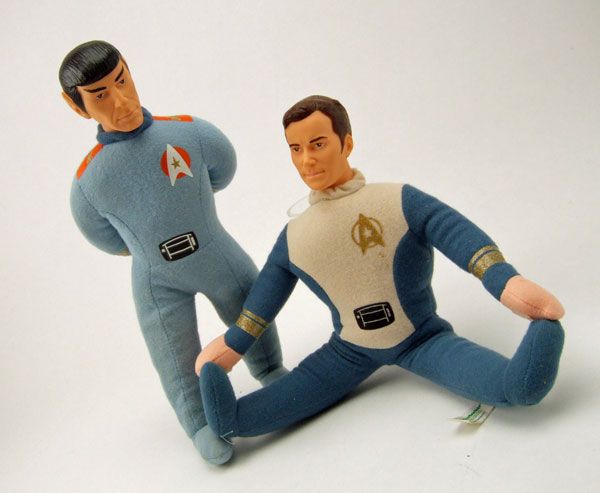 Before we take a closer look at those heads, let's talk a little bit about these guys. If anyone needed proof that a lot of companies were banking on "Star Trek: The Motion Picture" to bring in the same sort of merchandising dollars that "Star Wars" had in 1977, then look no further than the Knickerbocker plush dolls. Seriously... did Knickerbocker even have a clue what TMP was going to be like when they decided to make these? Don't get me wrong- I LOVE the original motion picture... but I know that it isn't a movie most little kids are going to enjoy. Especially not enough to make the parents rush out and buy stuffed versions of the crew for them to snuggle at night.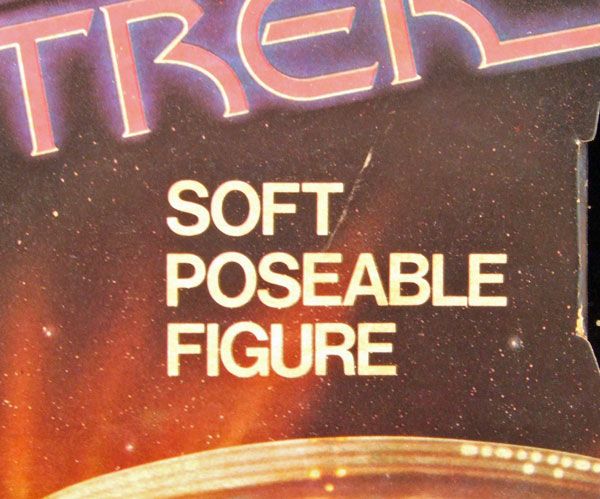 Oh... excuse me... I keep calling these plushes, but the packaging clearly states that these are "soft poseable figures", not stuffed animals or something. My bad. Well let's just see how poseable these are-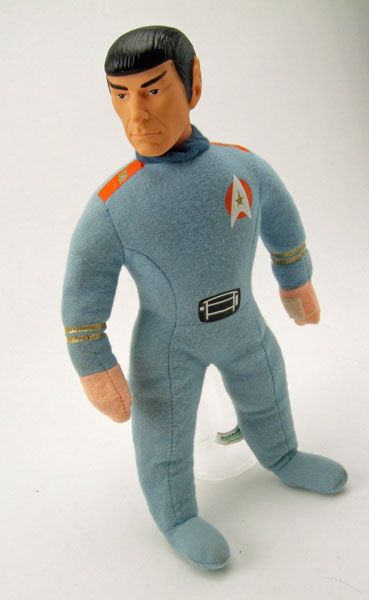 Okay. So the heads turn. What else ya got?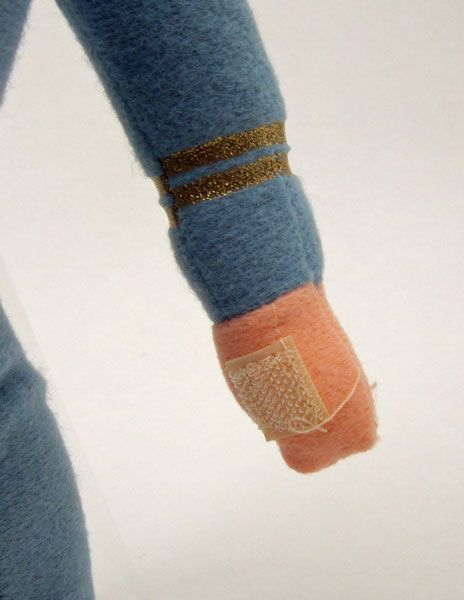 Velcro hands, eh? Very nice. I have no doubt that the amount of poses you can pull off just skyrocketed...
Doesn't Kirk look commanding there now? And what of Mr. Spock- Do his velcro palms allow him to strike an inquisitive stance?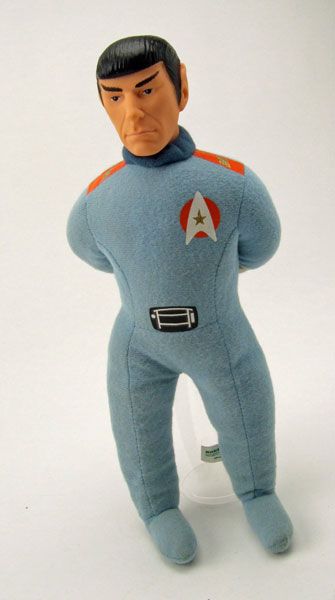 Fascinatingly adorable.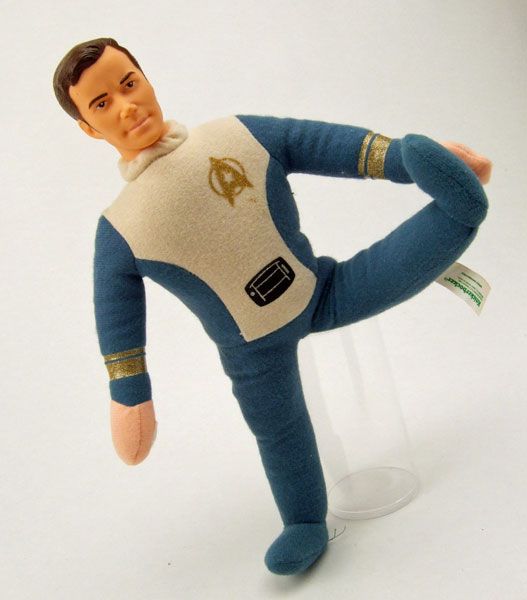 In all seriousness, to call these "poseable" is quite a stretch. In order for me to consider a plush toy poseable, the body should have inner wiring or something that allows the figure to be posed in certain positions without any support. These don't have that. Don't try getting all fancy on me Knickerbocker... these are plushes.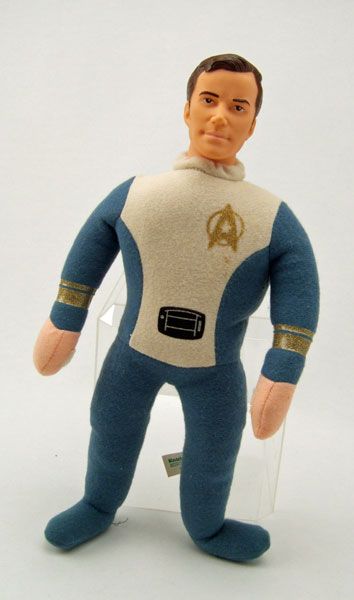 That's not to say they are bad plushes by any means though. In fact, they are actually quite good. Knickerbocker did a very fine job of translating all the details of the TMP uniforms into a plush body. They even remembered the rank braids! And of course there's those head sculpts that prompted this spotlight in the first place...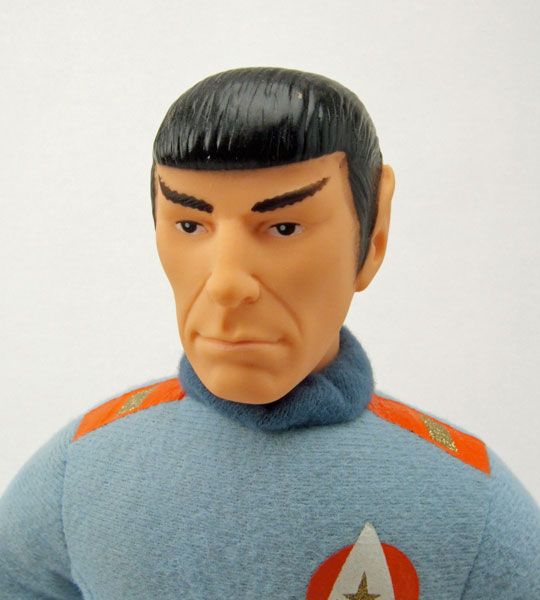 Let's start with Spock. While I do think this is a pretty decent Nimoy likeness (especially given the fact that it is sitting on top of a stuffed body), I think it looks a little young. Nimoy had some character to his face by the time TMP rolled around. Take a look at this shot from the box for reference-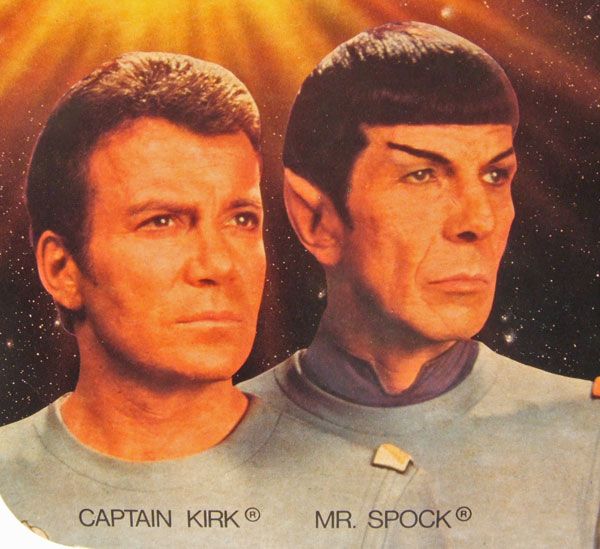 See what I mean? I think this Knickerbocker head makes for a great "young" Spock, but I really feel Mego's sculptors did a better job of capturing the age of the characters. It's even a bit more evident on Kirk...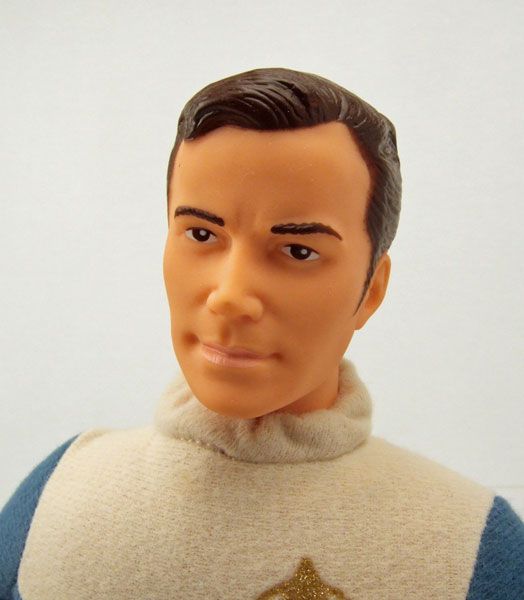 Again, pretty great job on the likeness... but a bit on the young side. I'd even go so far as to say this could be one of the stronger TOS-era Kirk heads around. Almost makes me wish the bodies featured the classic uniforms and not the TMP versions...
So there ya go. As far as TMP likenesses go, I do prefer the Mego versions... but I still think Knickerbocker did a pretty great job on these guys. Should you bother getting them? Well, there isn't much you can do with the heads other than leaving them on these bodies, so if you're buying them simply for that then I'd say no. But if you want some true oddities AND you're a fan of merchandise based on "Star Trek: The Motion Picture", then why not? They routinely sell for only around $10-$20 each so you won't be breaking the bank if you go after them. Don't let society's stigma against stuffed characters hold you back my friends. Take a ride on the plush side...