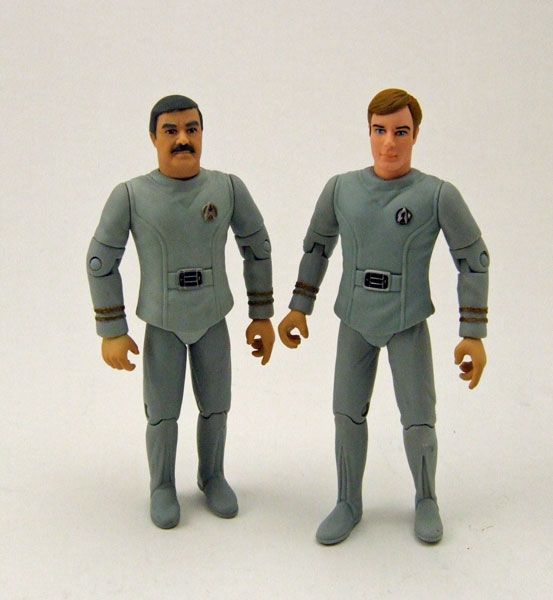 Figure Names: Commander Montgomery Scott & Commander Will Decker
Made by customizer Matthew Hackley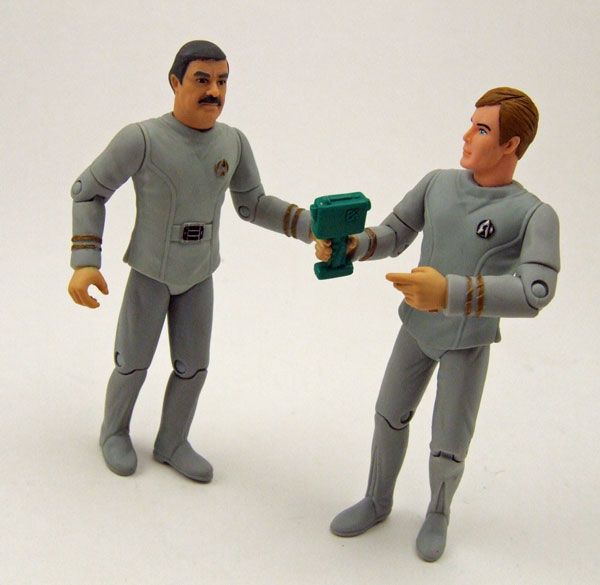 The Rundown: Hey, it's a Twofer Tuesday! Except it's actually Monday. Hey, it's a Multi-spotlight Monday! Today we are looking at not one, but TWO entries from the ongoing "What if Playmates had kept the Trek license?" series of customs from Matthew Hackley! This time around, Matt helps Playmates round out the crew in their TMP uniforms with his Motion Picture era Scott and Decker customs! Let's check 'em out...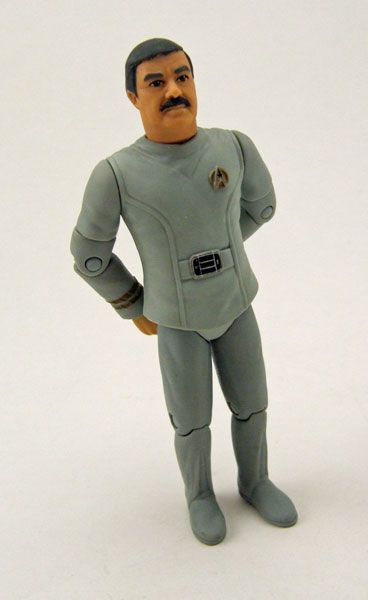 First up we have Scotty. I'm really surprised Playmates didn't do this one, especially considering they produced both Uhura and Sulu in TMP uniforms. Scotty has always been the "fourth wheel" of Classic Trek, so his absence from the Classic Movie Series is pretty glaring.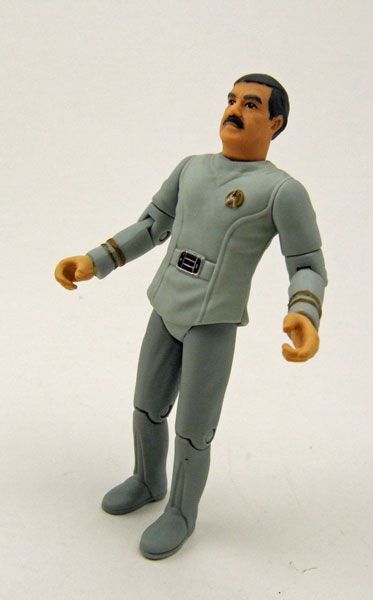 Since the crew uniforms are pretty similar between figures, this would have been an easy release by Playmates. Take a standard TMP body, slap a Scotty head on it, and you're done. Matt did this custom exactly like Playmates probably would have produced him, with the exception of adding a flat coat to lessen the glare of the plastic used by Playmates. Oh, and Matt also made sure to get the color used on the delta shield right... which is something Playmates had trouble with on these.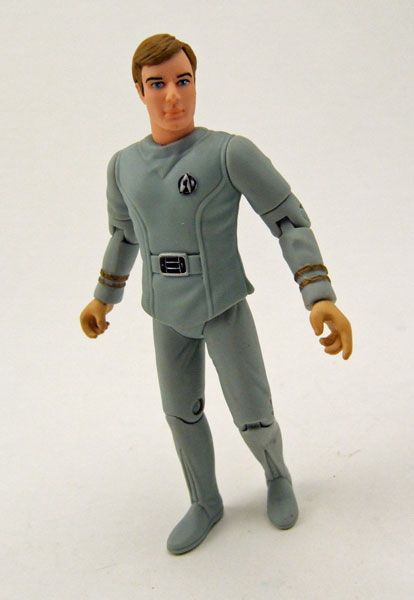 Next, we have Commander Will Decker... the "Charlie Brown" of Star Trek. It seems like every time Decker goes to kick that football, Kirk is there to snatch it away at the very last second. His dad dies fighting the Doomsday Machine, he gets the Enterprise taken away from him by Kirk, is appointed as science officer only to then be quickly replaced by Spock, has his girlfriend killed in front of him and then resurrected as a weird probe thingy, and at the end, winds up being turned into a glittery light effect. Oh, and only the only figures he ever got were a couple of Mego releases and a Mini-mate. Ouch.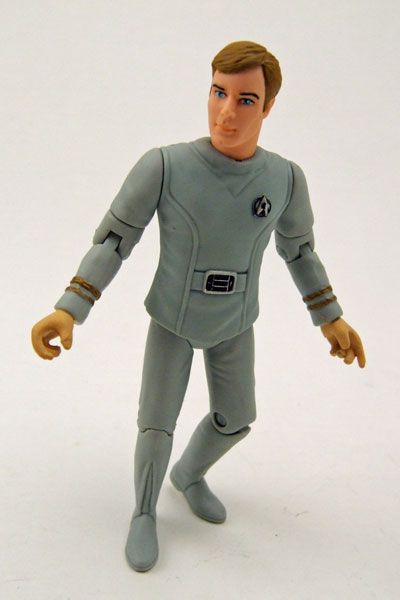 Seriously though- What's up with Playmates never doing a Decker figure in any scale? We get Iman from Star Trek VI... but not DECKER!!? He would have been a simple release! Just like Matt's custom, all it takes is a new head on the existing TMP body. That whole
bent-action-foot they used on Spock
even makes a lot more sense when used on a dashing Decker figure.
I mean seriously... I can't be alone in wanting to do this on my shelf-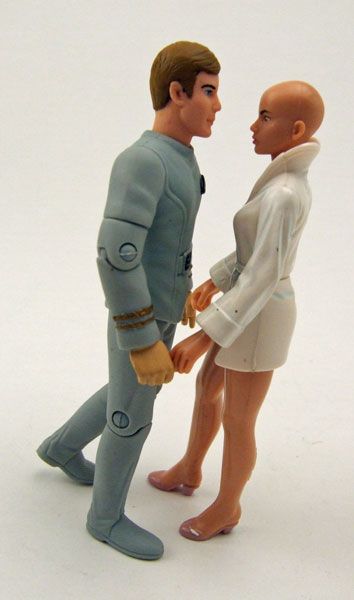 Am I? Hello? Anybody?..... Okay. Moving on then...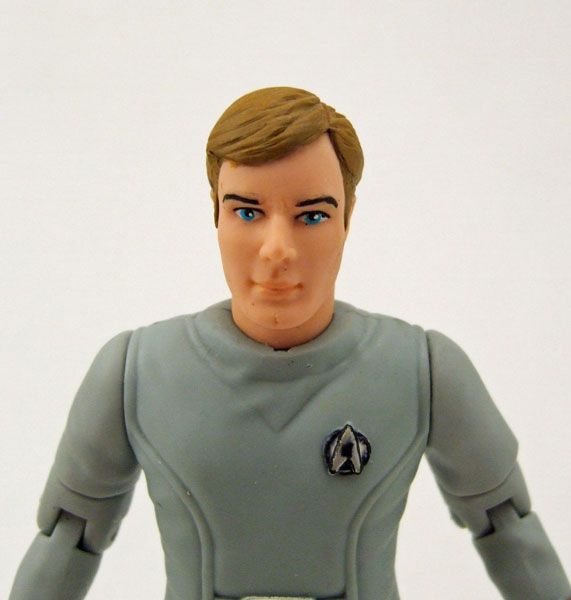 As stated, Matt's custom consists of a Playmates crew body with a new Decker head. I really like what Matt did with this one. I feel like this head captures the innocent charm of Stephen Collins quite well. I'm almost in seventh heaven just looking at it. Ha! Get it? "Seventh Heaven"? Because Stehpen Collins played the dad on that show? I kill me!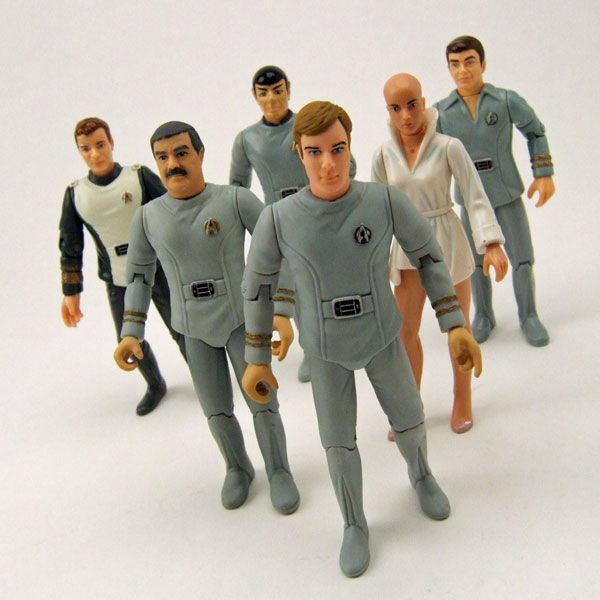 So there we go. While Playmates did a better job than just about everybody at putting out accurate versions of the crew from "Star Trek: The Motion Picture", they still left a couple of voids that needed filling. Well, thanks to Matt, my voids are now filled (I felt dirty just typing that). Had Playmates kept the license just a bit longer, I think these 2 would have been front-runners for release, since they would have both been fairly cheap and easy to manufacture. For now though, a complete TMP crew in figure form is but a dream... Merrily, merrily, merrily...