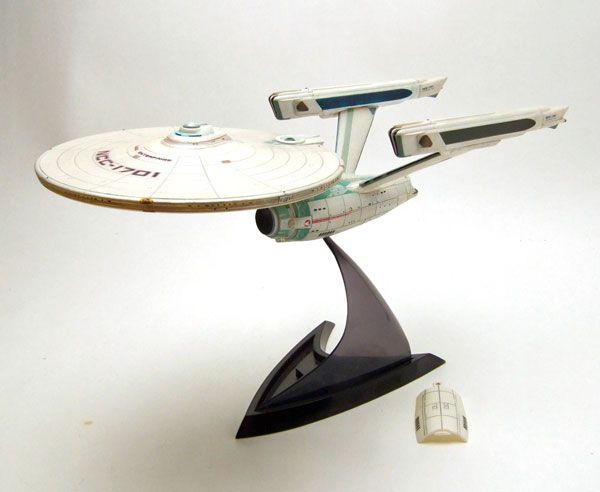 Item Name: U.S.S. Enterprise NCC-1701
Manufacturer: Diamond Select Toys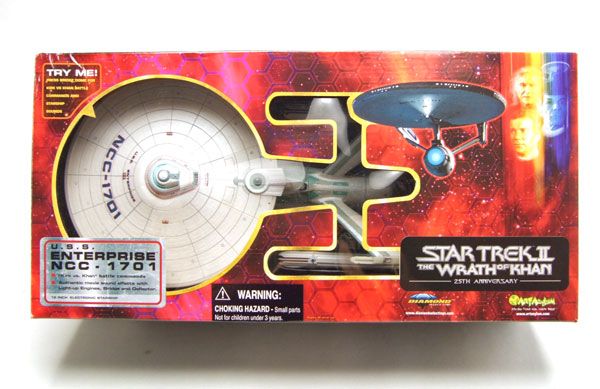 DST released this Enterprise as part of it's "Star Trek II The Wrath Of Khan" line.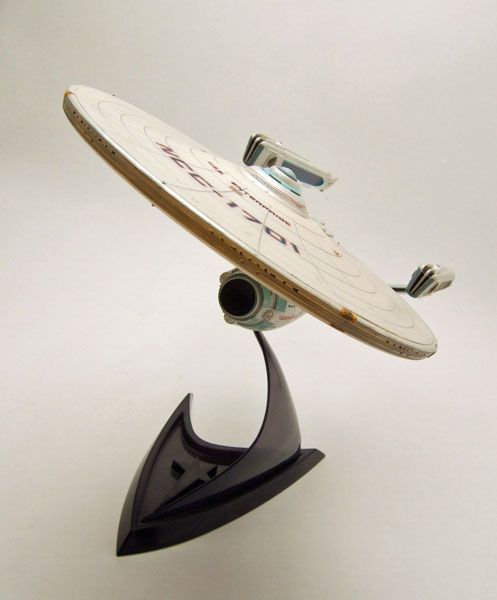 The Rundown: The greatest ship design to ever grace the silver screen is recreated by DST in plasticized, effect-laden glory! One of the nicest segments of DST releases are their affordable, high-quality replicas of the ships seen in the films and movies. Let's take a peek at their "movie refit" version of the old girl...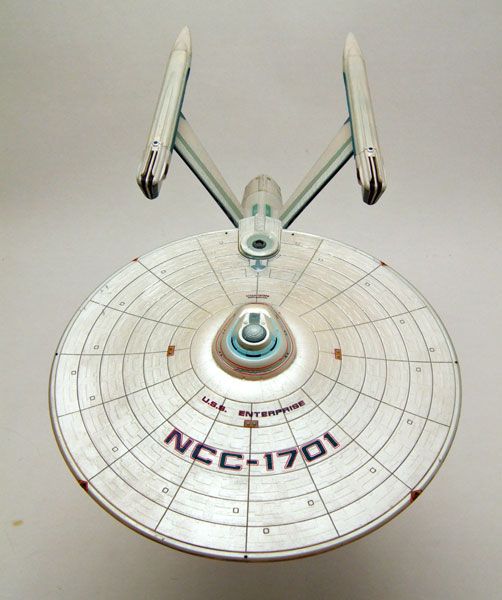 The first thing you notice when you see this one in person is the "pearlized" finish used on her. I personally REALLY like the look. It gives it a much richer look than had they just molded it in light gray plastic and called it a day.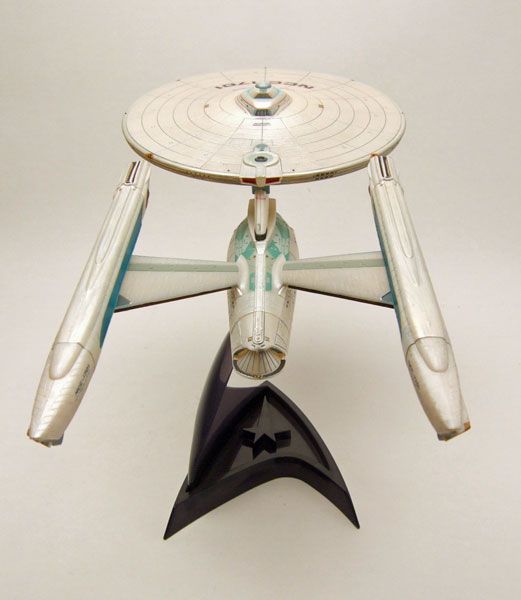 Unlike the TOS version, the movie refit of the Enterprise had a ton of little details painted onto the shooting model. DST did a fine job at capturing all of these little bits, and the paint on my original release is very clean and straight... which was probably quite a task with all these little details (more on this later).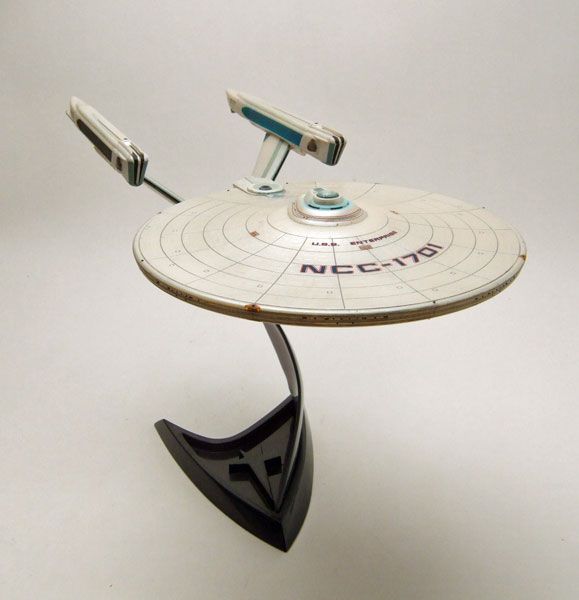 Just like all the other DST ship releases, this TWOK version includes an interchangeable battery cover and stand for display purposes. I like the style used here (ball-and-socket) versus the pegged stand used on the TOS ship. The stand feels sturdier and I worry a little less about these taking a dive off my shelf.
And (of course) the ship is loaded with electronics- There's lighted features on the nacelles, deflector, and on the saucer, plus a ton of sound effects! Instead of typing them all out, here's a quick vid so you can just hear them for yourself-