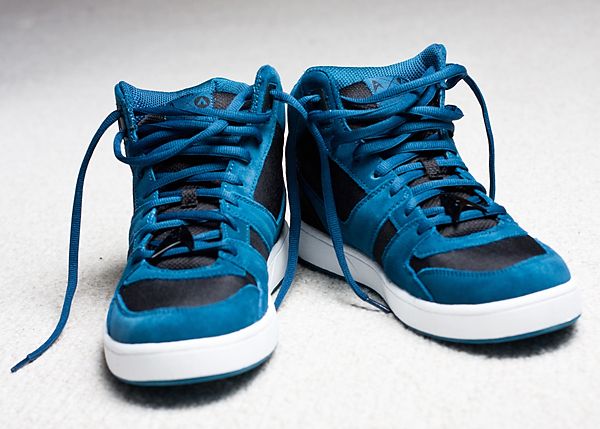 Item Name: STPL X Airwalk Terrain Hi Skate – Star Trek Starfleet Edition
Manufacturer: Airwalk (Designed by Jeff Staple)
The Rundown: Okay- Yes, these are technically shoes produced for the new film, and so far I've tried to stick pretty much to TOS-centric merchandise... But these shoes are too freaking cool not to show off! They are shoes... with Star Trek symbols on them! How cool is that!?!
Designed by Jeff Staple of
Staple Design
, the shoes were created for Airwalk to commemorate the release of the new Star Trek film. The first design Staple came up with was a solid black shoe adorned with Starfleet insignias. Those shoes saw a very limited release at Staple's retail shop
The Reed Space
and quickly sold out.
For the release of the film on DVD, Airwalk and Staple came up with 3 more designs to release as a limited run through Reed Space and Payless Shoes- blue, red, and yellow (which was listed as an online exclusive but I haven't seen them on their site as of yet). I went with the blue style as I'm a sucker for Spock.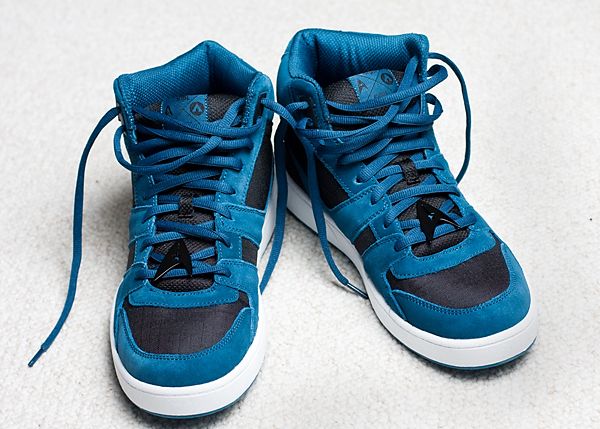 The shoe design is really quite nice! Staple did a great job of not taking the Trek element so far that the shoes become a parody. There's just enough Trek influence on them to make it cool for a fan, but not so much that they look like "kid's shoes".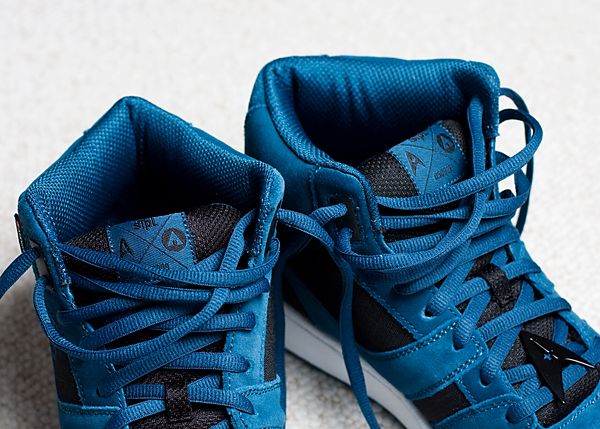 So what are we looking at Trek-wise on the shoes? Glad you asked. Well, there's a small symbol and the tongue which is accompanied by a set of numbers which translate into the film's release date. Also note how unexpectedly similar the Airwalk symbol is to the Enterprise delta shield... Pretty neat!
The laces have a shiny black delta shield clipped on at the bottom. It looks really sweet, but I may end up taking mine off in the fear that they may break off or get scratched up easily.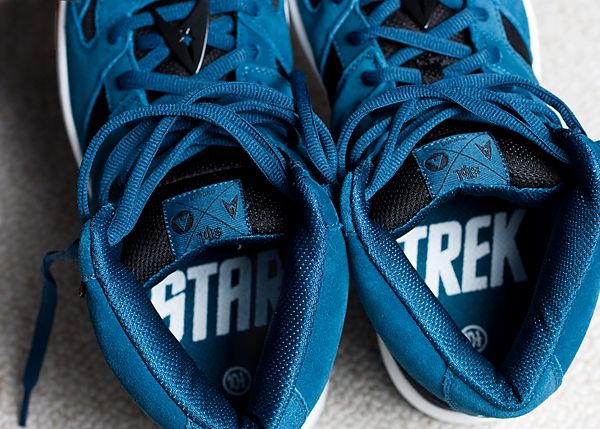 Inside the shoes are the words "Star" and "Trek", which can really help those who haven't quite learned their left from their right. Why do my shoes say "Trek Star"? Oh wait... silly me!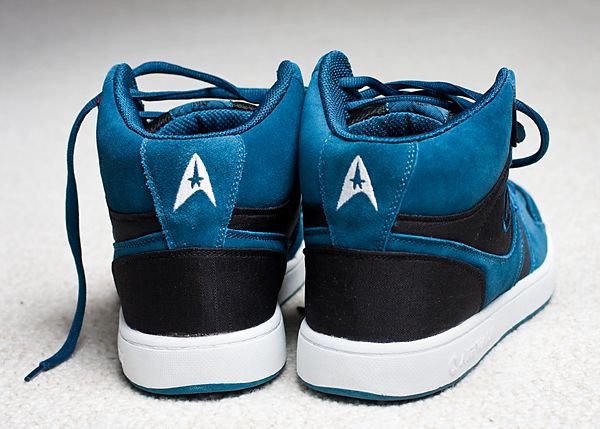 Lastly, the back of the shoes features one more set of delta shields. That's probably my favorite thing on the shoes.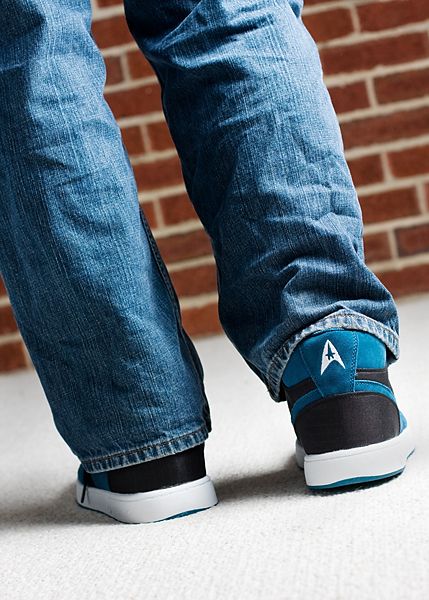 The shoes are also really comfy and feel like they can probably stand up to some major play. And the best part is the price- $49.99! Apparently, Staple Design keeps all their shoe release under $50, which is pretty reasonable for a designer shoe brand.
These are supposed to be available through Payless, but none of my local stores had any idea what I was talking about. Their site only has
the red version
left in stock in sizes 7, 10, and 10.5, but they are on sale for $39.99! Plus you can use coupon code 30437 at checkout for an additional 20% off up until the end of January! If you want the blue variety like mine, your best bet is contacting The Reed Space at 212-253-0588. The shipping is a little pricey but it is fast, and the staff there is incredibly friendly and knowledgeable.
-James (with pics from my wife Bobbi on this one!)