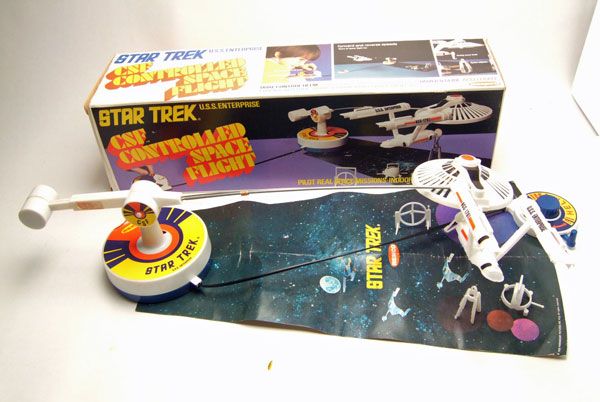 Item Name: Star Trek CSF Controlled Space Flight
Manufacturer: Remco Toys
The Rundown: Borrowing heavily from Mattel's early 1970's VertiBird toys, Remco debuted their Controlled Space Flight line back in 1976. Remco applied the concept to some of the major licenses they held at the time- Batman, Spider-Man, and of course Star Trek!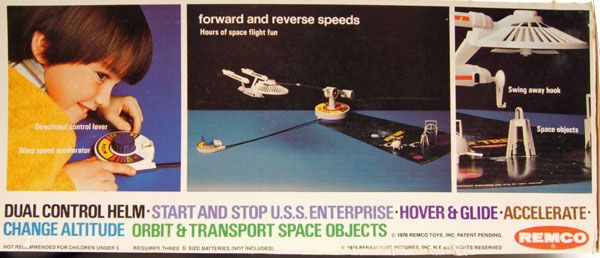 The concept seems to fit the Star Trek brand quite well. Kids get to fly the Enterprise around on circular missions to pick stuff up! Here's how the set breaks down...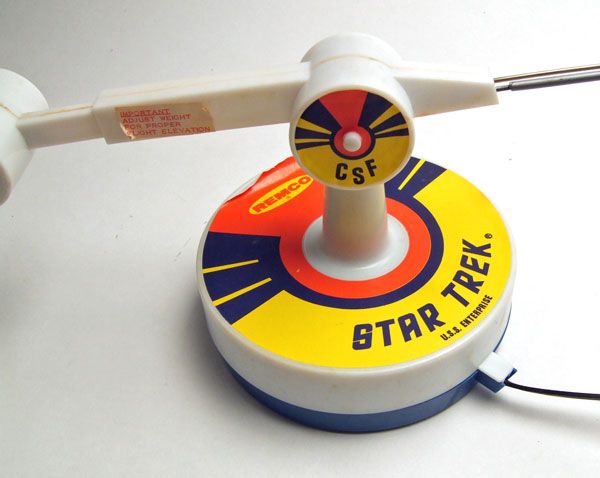 First there's the control housing. This puppy is what makes the magic happen! The controller spins the rod holding the enterprise around in a circular motion and keeps it aloft with the adjustable weight attached to it's side. It's powered by 3 D size batteries! When was the last time you used a D size battery?!? They're big, heavy, and feel like they could power a Toyota.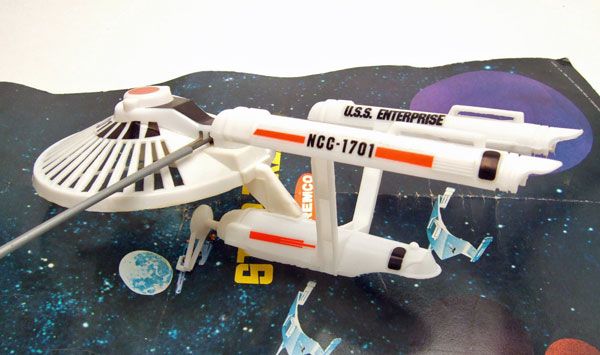 The Enterprise is suspended from the controller by a long rod. Sure, it's not really an accurate representation of the Enterprise, but some liberties had to be taken to accommodate the fan mechanism the sends the ship into orbit. Betcha never knew it was a fan that kept the old girl flying through space, did ya?
A large cardboard play mat is included for you to lay the rig out on. Notice the Klingon Battle Cruisers and Enterprise on there? Yeah, why aren't those bigger? There's a whole bunch of wasted space here...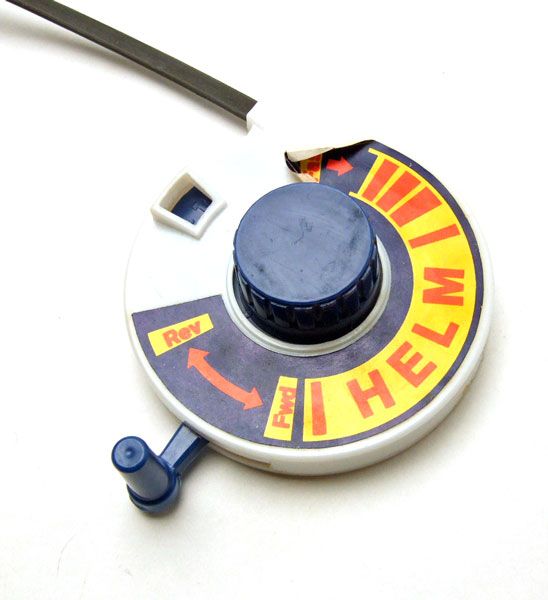 A little smaller than Sulu's station, this is the helm control that allows you to control the flight of the ship. Push it forward to fly backward, pull it back to fly forward, or leave it in the center to hover. There's also a speed accelerator that allows you to crank up juice. Here's a quick video showing my extremely novice skills at controlling space flight: