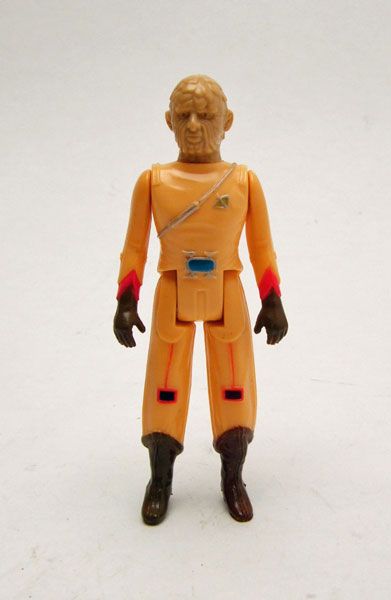 Figure Name: Arcturian
Manufacturer: Mego Toys Corp.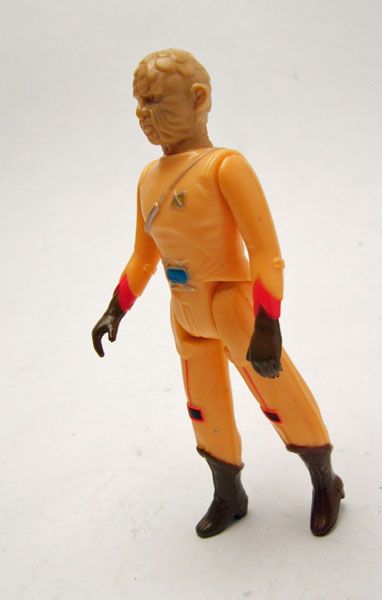 The Arcturian was released as part of the rare second series of 3&3/4" Mego Star Trek The Motion Picture figures. (Sorry, no carded pic for you today...)
The Rundown: It's been awhile since we've looked at one of the Mego TMP 3.75" alien figures so I figure I'll reiterate a few things. First, they rule. Second, they are really rare. Third, they rule. That should just about get you caught up...
The Arcturian here is one of the best sculpts of the line and puts any 1980's era Star Wars figure to shame in my opinion. I would have traded any of my "Empire Strikes Back" alien figures for this guy in a hot minute. Too bad he was so scarce that I didn't even know he existed as a kid.
Check out the head sculpt! The Arcturian reminds me of a Pruneface from Dick Tracy, only prettier. Mego really nailed this head, and I feel the sculpt still holds up 30 years later. Wow... this figure is 30 years old!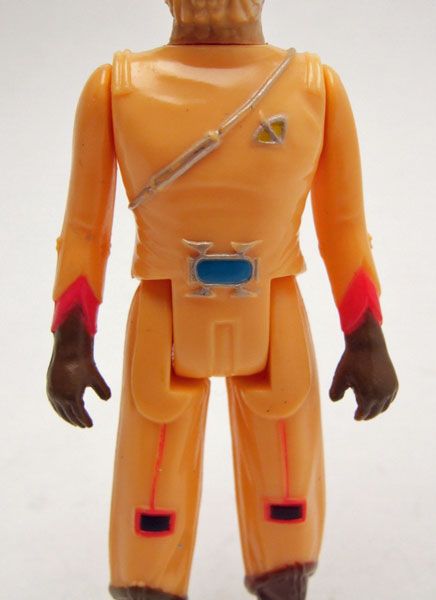 The costume detailing is superb for it's time, with Mego paying amazingly close attention to the screen costume. Don't believe me? Well, you should. Take a look at this pic from the TMP lobby book: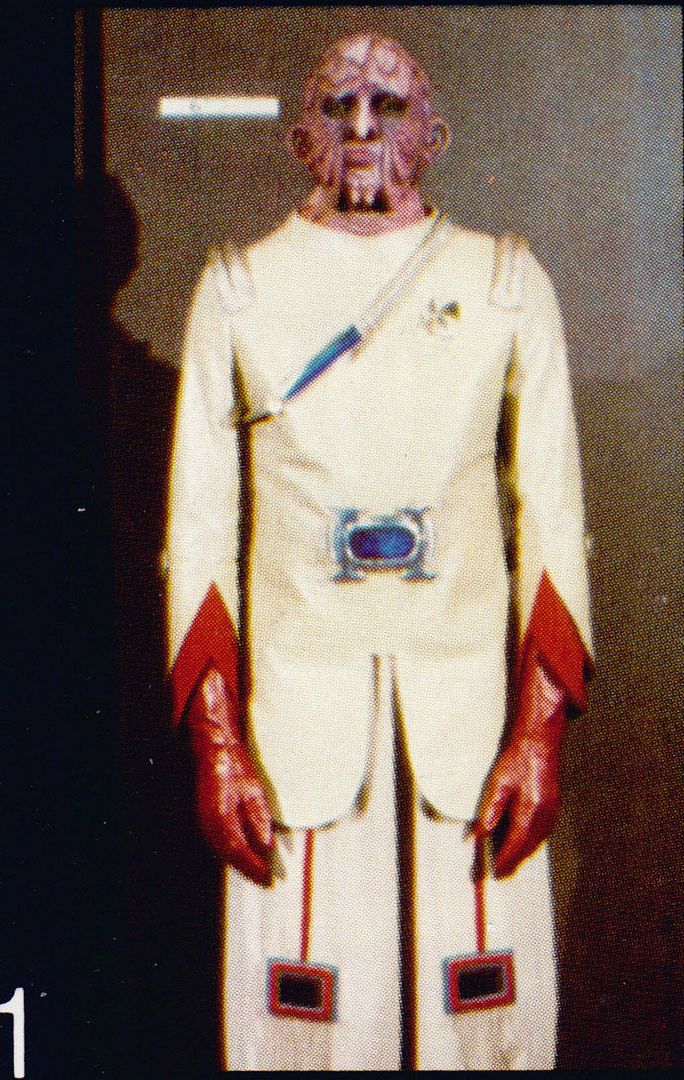 That's pretty darned close, especially for something produced at this time. MEgo didn't skimp on the paint apps either, which really helps bring out the extras on the sculpt. Sure, he only has 5 points of articulation... but that was standard fare back then so you have to judge this as a product of it's time.
Want to know more about the Arcturians? Check out their bio from the aforementioned TMP lobby book-

So according to the bio, you could technically buy tons of these guys, repaint the uniforms and build an army of screen-accurate Arcturians! Sign me up! They do neglect to mention one tidbit in that bio...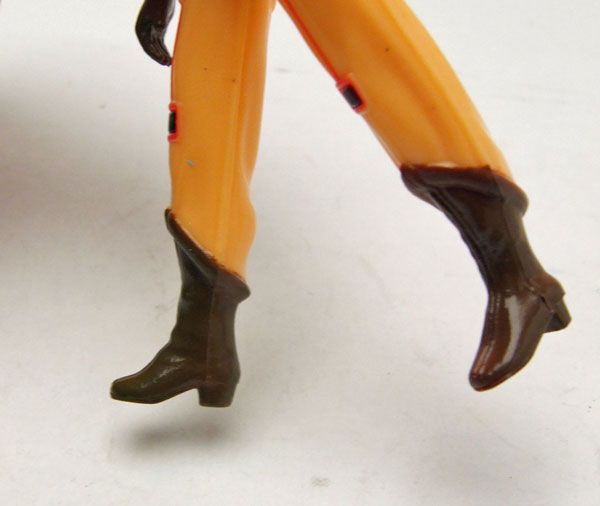 Arcturians like to wear lady boots.
Accessories: Nothing. That's my biggest gripe with the Mego TMP 3.75" line; No accessories except 2 capes. Bummer.
The Arcturian is one of the best in the TMP line. All the aliens are tough, but the Arcturian is at least a bit more affordable than say the Megarite or Betelgeusian. I personally LOVE the line, but it's definitely one that is mainly worth pursuing for it's nostalgia factor.
-James