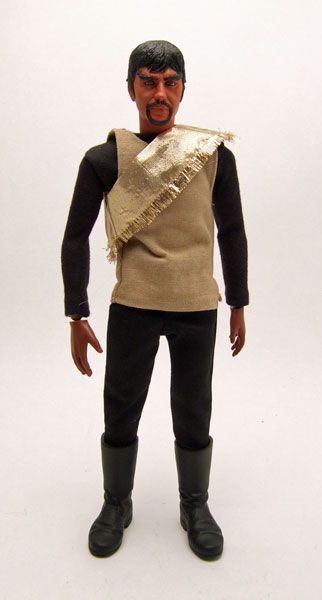 Figure Name: Kang
Manufacturer: Sci-Fi Metropolis (Unproduced)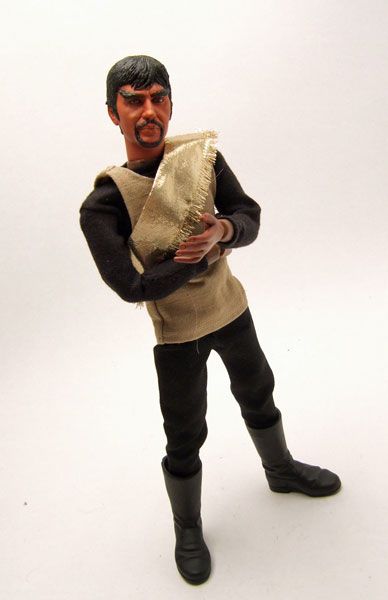 The Rundown: Another entry from the unproduced Sci-Fi Metropolis 12" Star Trek line! 8 figures were in the original lineup planned by SFM- I've covered 6 previously, then there's Kang here and 1 more that I don't own. So unless I manage to ever pick up that last one (which was Marta from "Whom Gods Destroy"), this will be my last Sci-Fi Metropolis spotlight. At least we can all stop weeping while looking at what might have been...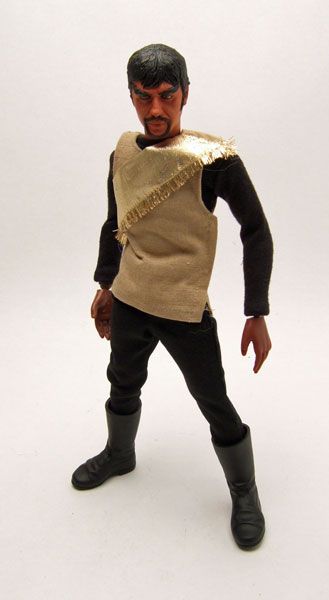 Kang was to be the big baddie of the first group. If you're gonna go bad, you gotta go klingon. While Kor has always been my fav classic klingon, I do still love Kang and I'd have been happy to buy him.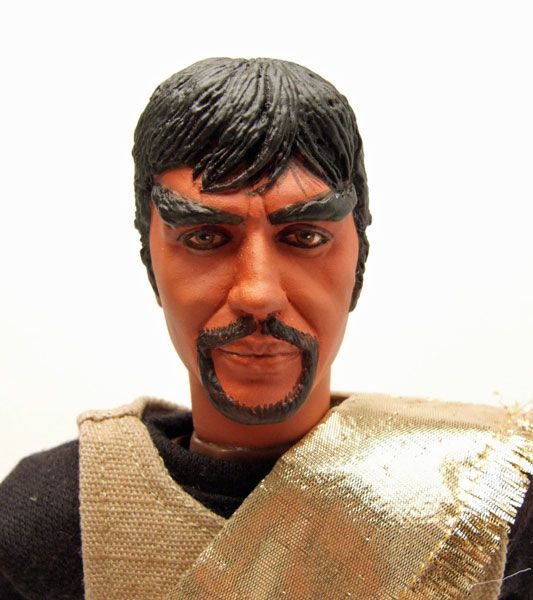 This head sculpt is so good, I'm giving you 2 closeup shots this time-
I think all the SFM heads are great, but man... Kang is awesome! The hair and eyebrows are especially nice. I'm also a fan of the slight smirk on Kang's face; I can almost hear him saying "We have no devil Kirk...".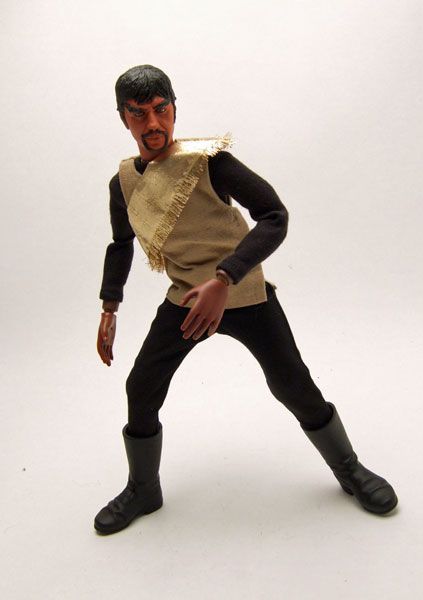 Kang has the same 12" buck body used on the other Sci-Fi Metropolis figures, excepted this time molded in brown. The legs and arms both extend to make taller characters tower over the shorter ones. Obviously, Kang gets the extended treatment. He's garbed in the traditional klingon outfit. The uniform is all kit-bashed and hand sewn parts- I'm sure that had he been produced it would have looked a little nicer.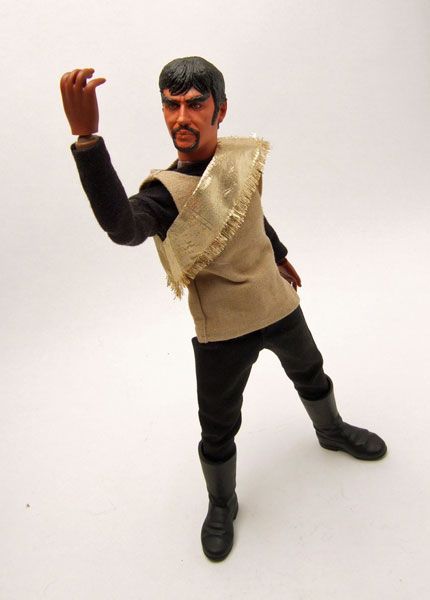 The Sci-Fi Metropolis line is one of the great tragedies in the Star Trek toy world. Had they been produced, Trek fans would have enjoyed a line comparable to what Star Wars fans get from Sideshow. Instead, we got those 2 "Ultimate Quarter Scale" figures from DST. Yeah, that seems fair...
-James