Okay, so I know it has nothing to do with Star Trek... but I am pretty excited about this and wanted to share it with you guys. About 6 years ago, Jason "Toyotter" Geyer (from
Action Figure Insider
) and I teamed up on a story that revealed all of
Kenner's unproduced figures and characters from the Super Powers line.
It really was a blast bringing these hidden gems to light for the fans of the line. I had a ton of fun working on it with Jason, and I'd always wanted to do something else with him...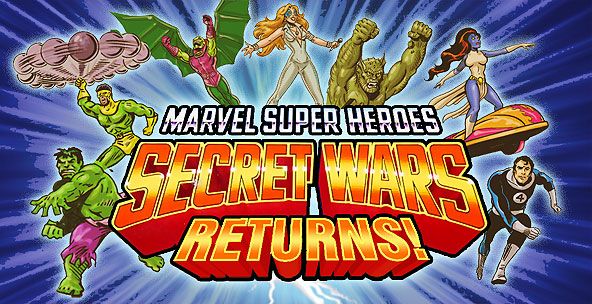 Well that "something else" is now here! Take a trip over to
Action Figure Insider
and check out our latest discovery: Artwork for the unproduced figures from Mattel's Secret Wars line! It's a really neat peek at what was in store for this classic 80's line... and it features never-before-seen art from a pretty famous comic artist. In fact, it's the very first professional superhero art from the man that revolutionized DC Comics animation... So head on over, check it out, and enjoy!
-James