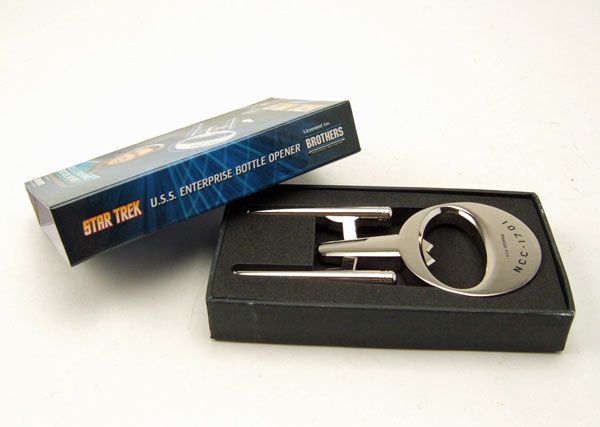 Item Name: U.S.S. Enterprise Bottle Opener
Manufacturer: Brothers Entertainment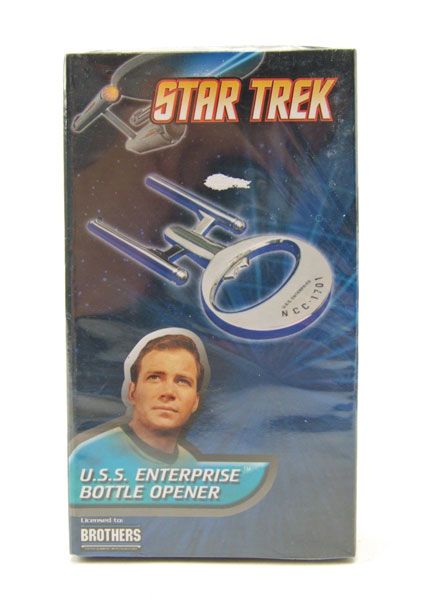 The Rundown: Yep. 2 Spotlights in one day! I figured what better way to follow up the
Enterprise Pizza Cutter
, than with the Enterprise Bottle Opener! After all, you're going to need to wash that pepperoni and sausage down with something.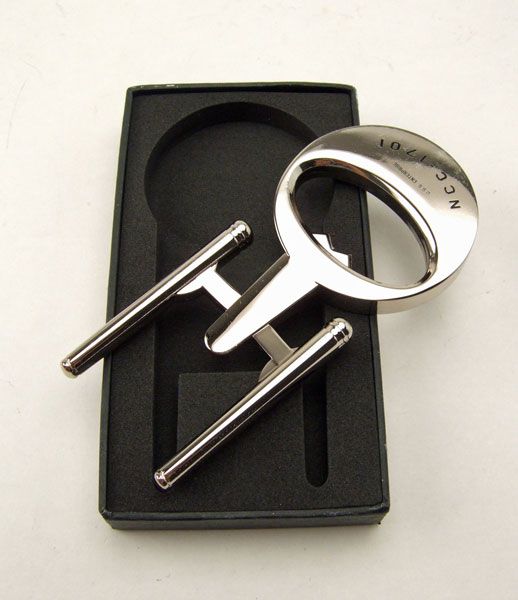 While the pizza cutter featured a nice display box, the bottle opener features a simple cardboard outer sleeve and form-fitting tray. Think Geek really went above and beyond when it came to the cutter's box; Brothers did just about exactly what I expected, so I was neither excited nor disappointed. It is what it is.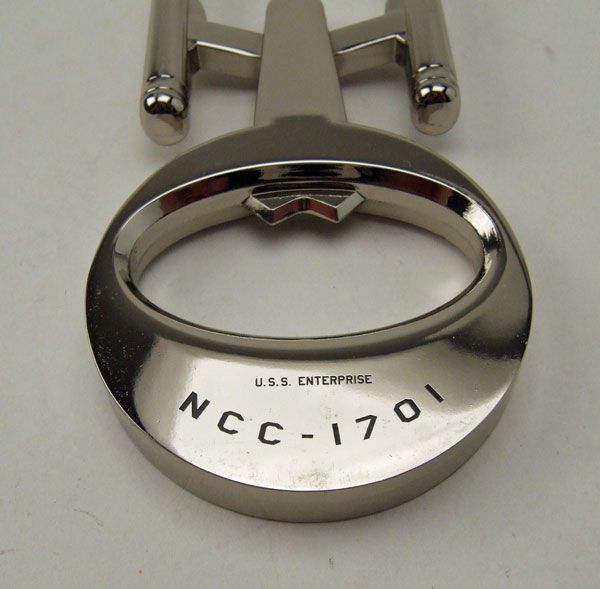 The opener features detailing in the front showcasing the Enterprise's name and registration. The work is clean, but I think it may be just printed on there instead of being actually engraved.
The opener doesn't quite capture the shape of the ship right, since there had to be a trade-off between being aesthetically pleasing and being a functional bottle opener. Still, it's not too bad, and Brothers even managed to work a little detailing into the nacelles. Confession time: I can't attest to how well the opener actually works. I'm not a drinker and therefore I have no bottles that need opening. Seems sturdy to me though, and I'd bet it work just fine.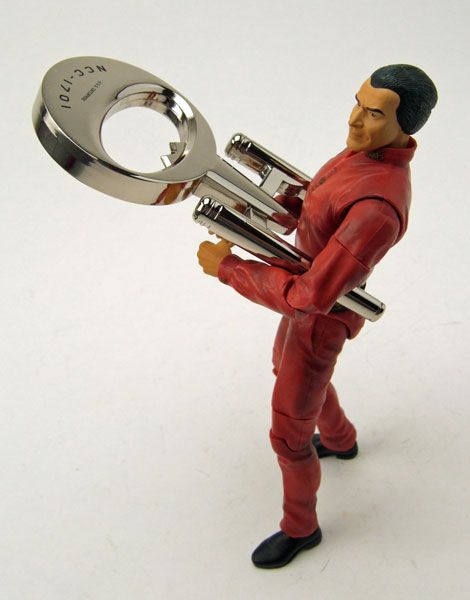 As modeled by our good friend Noonien here, the opener is of a pretty decent size. It can fit snugly in your pocket, but I'm not sure how comfy that would be... especially if those nacelles start poking you in the asteroids.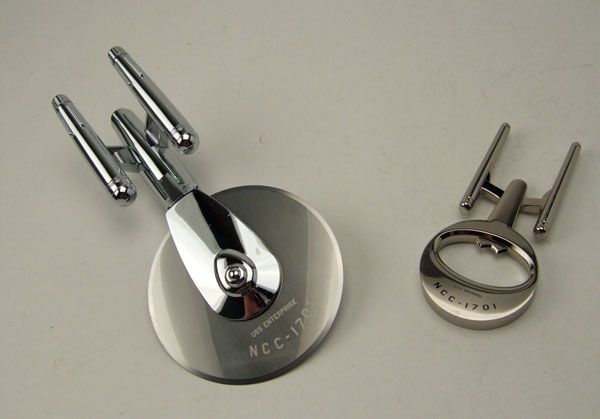 So the opener is overall pretty cool, especially when coupled with the pizza cutter. They make the perfect combo for reenacting the dinner scene from Star Trek IV (beer and pizza). The only drawback on this one is the price. The going retail on this is between $16.99 and $19.99, which is high for what you get. It's nowhere near as nice as the
$24.99 Think Geek Pizza Cutter
, but if you are over there ordering that you can add the
Brothers Bottle Opener
to your cart for an additional $19.99 and at least save on shipping.