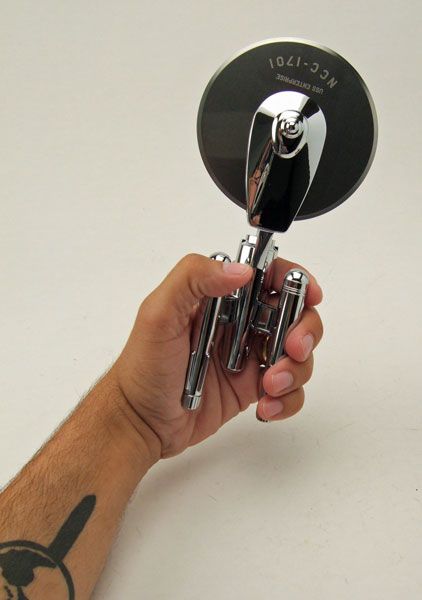 Item Name: Star Trek Enterprise Pizza Cutter
Manufacturer: Think Geek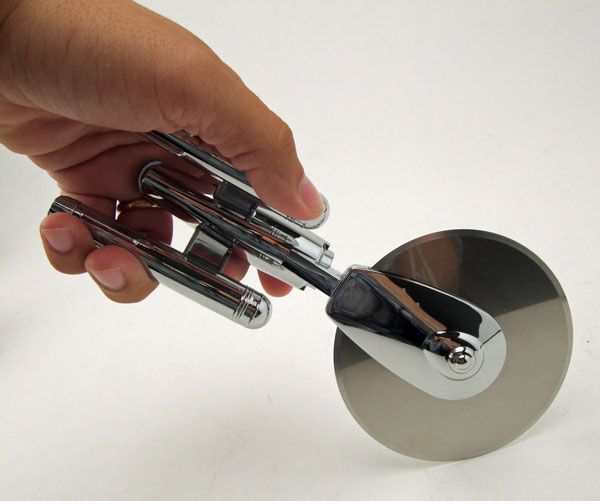 The Rundown: I love Star Trek. I love pizza. It's like Think Geek took two of my favorite things, stuck 'em in a transporter together, and this is what came out- a pizza slicer in the shape of the U.S.S. Enterprise! Kitchens will never be the same...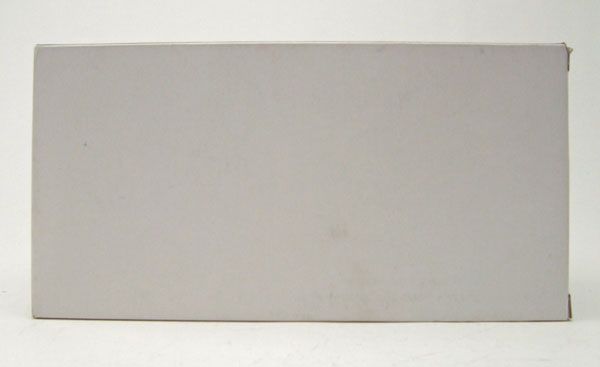 I heard about this thing a few months back, but it's price had kept me from picking it up until a good coupon code popped up. Thankfully, my thriftiness delayed my purchase as a friend ended up giving me one as belated birthday present. What's better than buying cool Trek stuff? Getting it as a git, that's what. Anyways... The cutter arrives in the white outer box you see above. Open that up...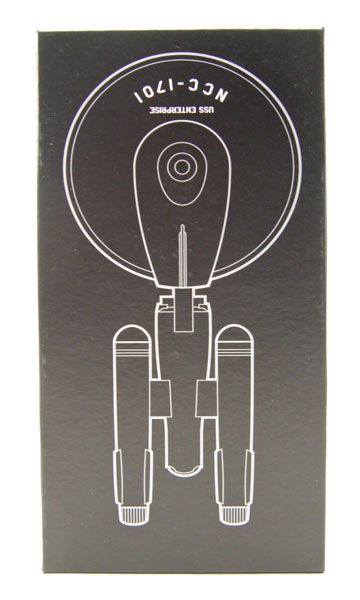 ... and you are treated to a very handsome box featuring an illustration of the Enterprise displayed on top. I was actually pretty surprised to see such a nice box for a pizza cutter. Of course, this is no ordinary pizza cutter, but still...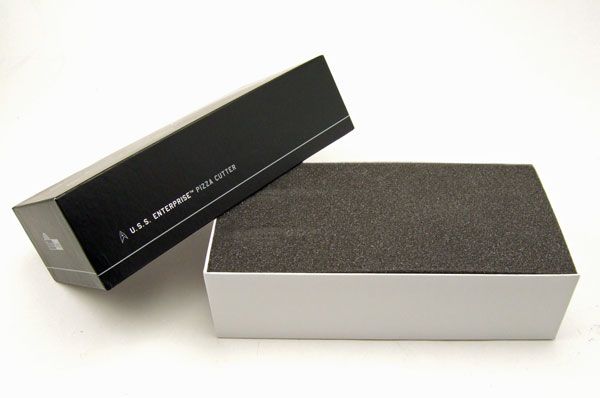 Lift the lid and you'll find a rather liberal amount of foam protection. Again, not what I expected for an item designed to slice up food- I'd made it through a white shipper box, a display box lid, and now I'm on a layer of protective foam. My pizza grows cold on mission to release this thing. This is like the Russian nesting doll of kitchen utensils.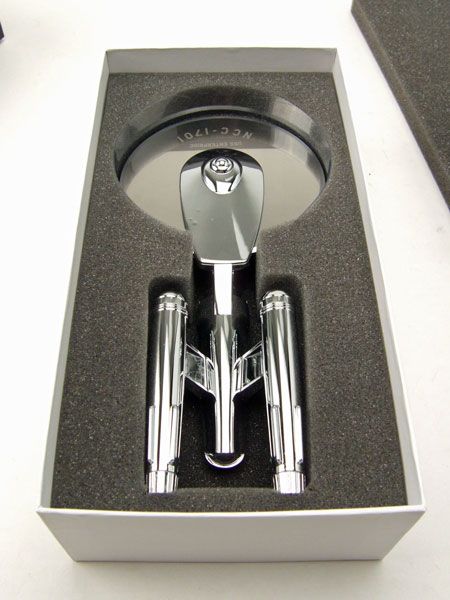 Finally! The cutter has arrived... and what a beauty it is! My first thought upon it's reveal was disbelief at the size; this is a pizza cutter made from some serious pie-slicing action. Check out Khan modeling this beast for a good size reference:
The blade is made of stainless steel, with a zinc-alloy chromium plated body. Keeping in mind that this a still a fully-functional utensil, the detailing is pretty impressive as well. From the sculpted lines in the nacelles-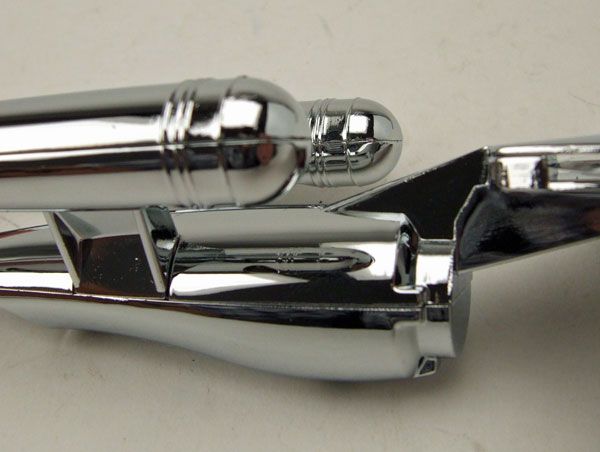 ...to the laser etched details in the blade-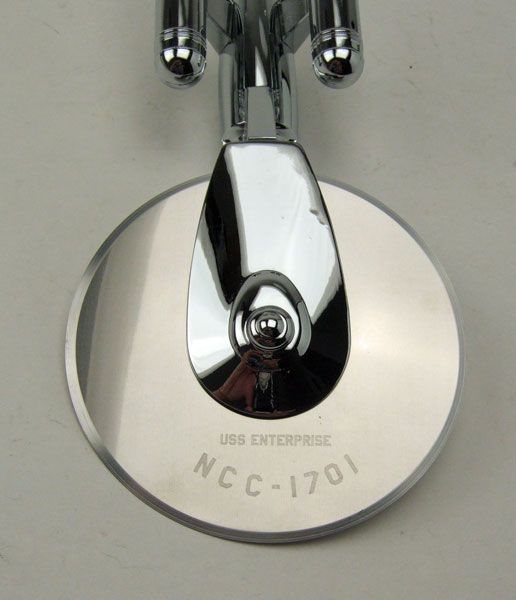 It really is an impressive novelty item. The folks at Think Geek could have skimped out on this, crapped out something that vaguely resembled the Enterprise, slapped the Star Trek name on it and called it a day. Thankfully, they must have really had a blast coming up with and designing this piece, as the final product shows a true pride in craftsmanship and design. Oh, and you can tell that they had fun with this, as evidenced by the video featured on their site:
The Enterprise Pizza Cutter is available now at
Thinkgeek.com
for $24.99. While that may seem steep for a pizza cutter, the addition of the really nice display box and the fact that it's the freaking Enterprise easily make up for the sticker price. My only problem is that it's just too darn nice for me to even think about running it through a greasy pizza...