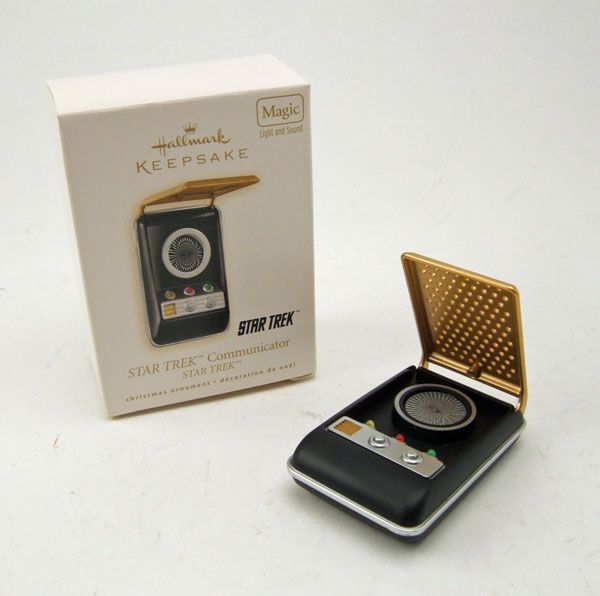 Item Name: Communicator Keepsake Ornament
Manufacturer: Hallmark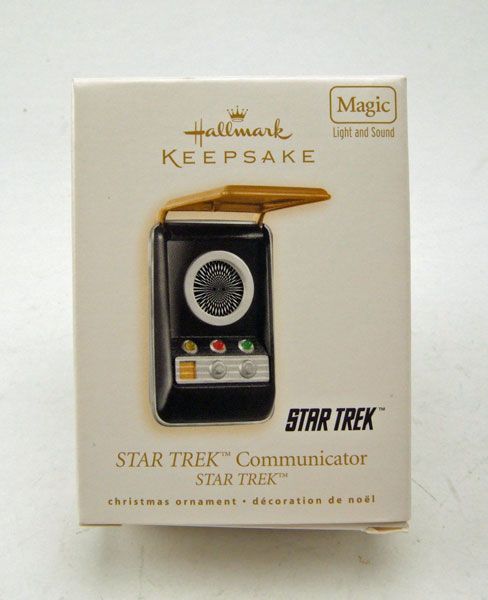 Hallmark released this piece as part of their 2008 keepsake assortment. Here's the back of the box if you'd like to give it a read-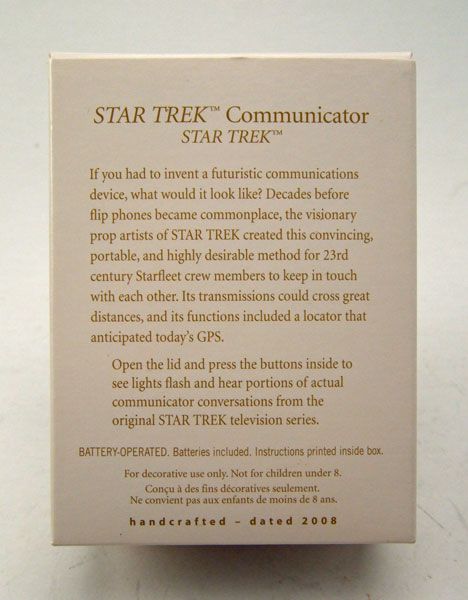 The Rundown- About a year ago, I spotlighted the
2009 Starfleet Phaser Ornament
from Hallmark, which I pegged as a companion piece to the 2008 communicator ornament. Well, looking back, I realized that I'd never even done a spotlight on the communicator... so here it is!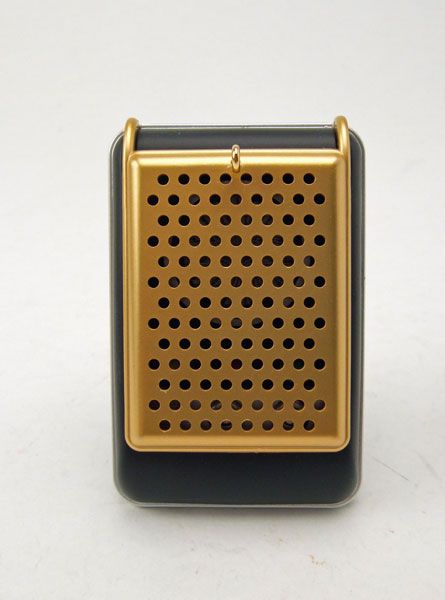 Based on the classic series communicator, the ornament features a solid black body with a gold flip-open lid/ antenna. While they did a pretty decent job of replicating the look, Hallmark had to take a few liberties with this to make it fit into the ornament category.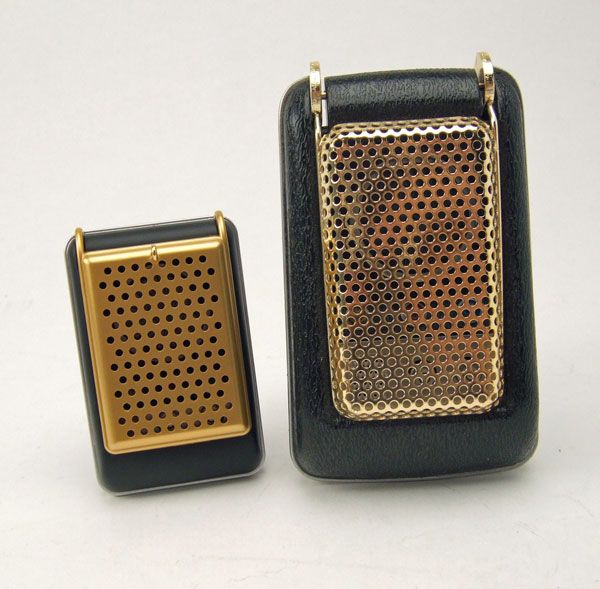 The ornament is quite a bit smaller than the standard communicator, as evidenced by the comparison with the DST version up there. It's also a little squatter, like the communicator has had a few too many cups of egg nog...
Just like the prop, the antenna area flips open to reveal a moire, 3 small lights, and 2 small buttons...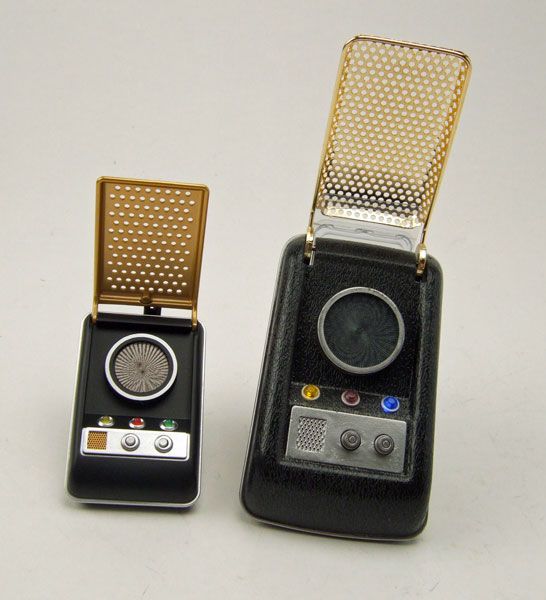 Sure, if you judge this as a prop replica, it's not very accurate... But as an ornament, it's pretty darn good. The lights are nice and bright, the speaker area has a clean brass paint app, and the buttons are easy to press. There's even a cool "flicker" sticker to replicate the spinning moire effect (something I hadn't even noticed until I did this spotlight).
And since this is one of Hallmark's "Magic" ornaments, the communicator has some awesome light and sound effects loaded into it. You activate the features by flipping her open and then using the 2 small buttons to cycle through the light/ sound features. Check it out:
The sound is astonishingly loud and clear for an ornament, even rivaling the DST communicator. Overall, it's just about a perfect ornament...except one small gripe-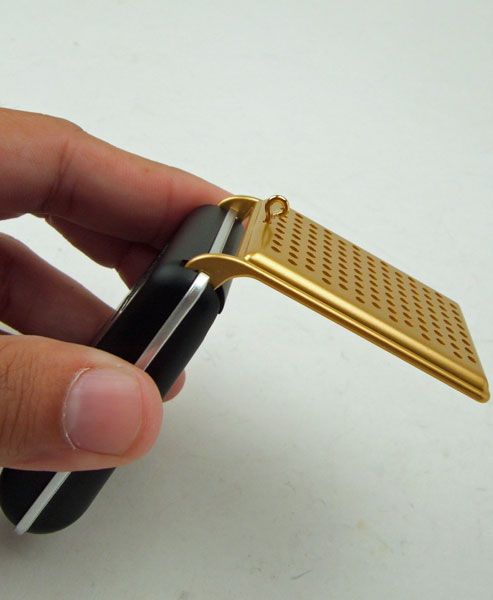 The ornament's hook is actually on the antenna, meaning you have to have it in the open position whilst hanging on your tree. Not a huge deal, but it makes playing the "opening" effect a little difficult.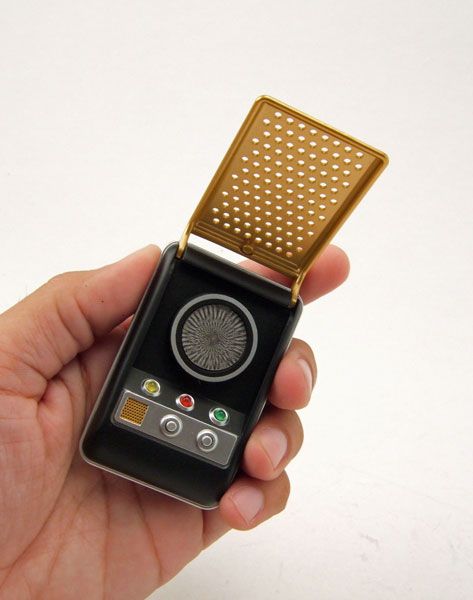 Easily one of my favorite Trek Hallmark ornaments. While not as accurately sized as the 2009 phaser, it's sound effects and overall coolness make up for it's diminutive stature. The communicator originally retailed for $18.50, but can be found on ebay for less than that nowadays. So what are you waiting for... you've only got like 28 days until Christmas!