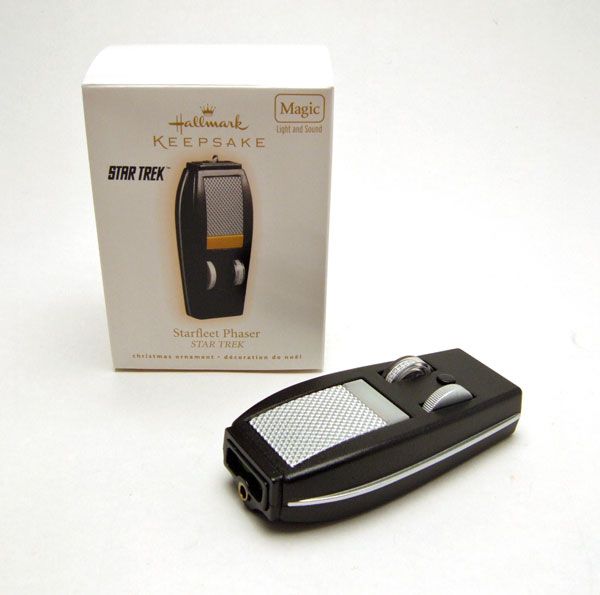 Item Name: Starfleet Phaser Keepsake Ornament
Manufacturer: Hallmark
Hallmark released this phaser ornament for the 2009 holiday season.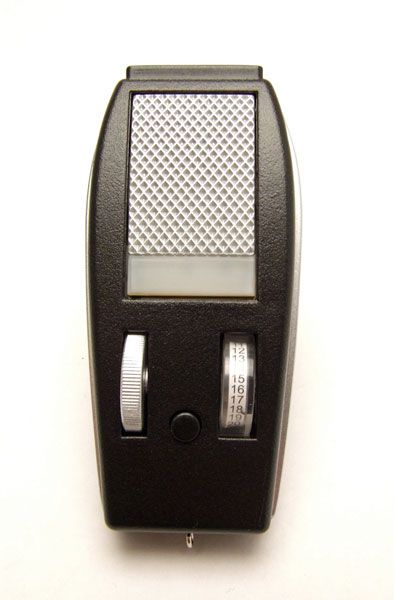 The Rundown: Last year's classic communicator ornament was one of the coolest pieces Hallmark has produced in their Star Trek ornament line. The sound quality was great, and the ornament was just plain fun. Well, this year's companion piece- the "Starfleet Phaser"- may just top it.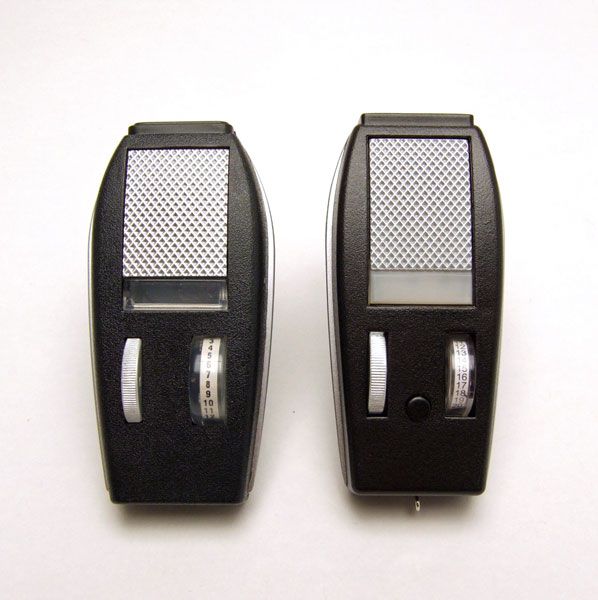 the first thing you notice when getting this one out is the size. Unlike last year's communicator, the phaser is much more accurate to the original prop. Check out the comparison with the AA/ DST version! The size is almost identical!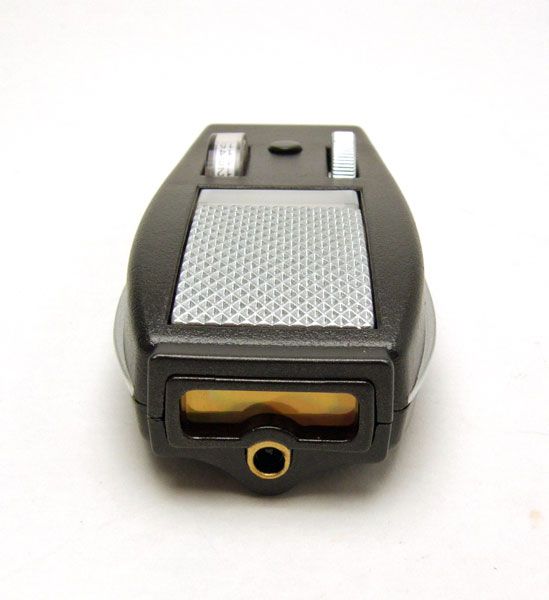 Hallmark's version is pretty close to the AA/ DST version overall. There are a few slight differences that I picked out, like the gold reflective sticker near the emitter light.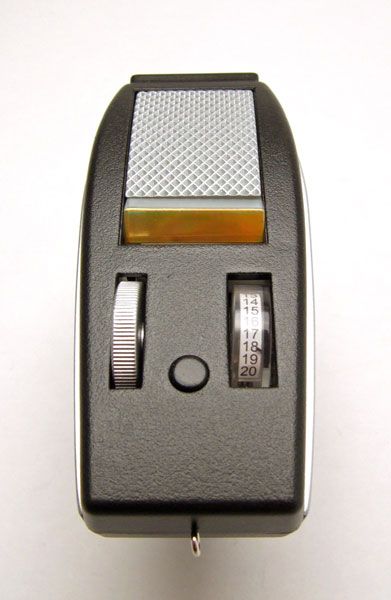 There's also a gold reflective area on the "sight", which is clear on the AA/ DST version. And unlike the toy version, Hallmark's phaser functions by pressing up on the dial instead of by pressing a button. The numbered dial switches the phaser between three power modes and an additional button on the top activates the sound chips. The phaser runs on 3 watch batteries, which are included. Here's a quick video illustrating what all this puppy can do-