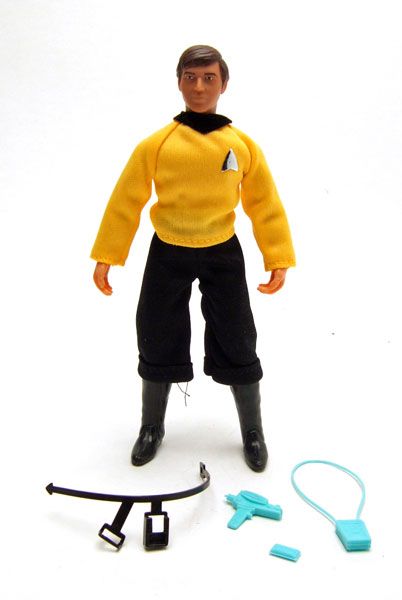 Figure Name: Chekov
Manufacturer: Diamond Select & EMCE Toys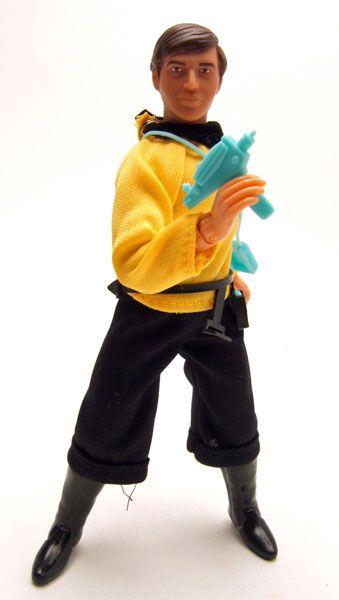 Chekov was released by DST & EMCE in vintage style packaging with a resealable clamshell. (Sorry, I don't have a carded pic to show that off...)
The Rundown: It must have been rough to be a Chekov fan during Mego's original Star Trek run. The most you could do was throw a Kirk outfit on a different Mego and pretend your favorite Russian helmsman had been promoted. Well, DST and EMCE have made it possible for you to ditch the lame custom and add a real Chekov to your Mego ranks!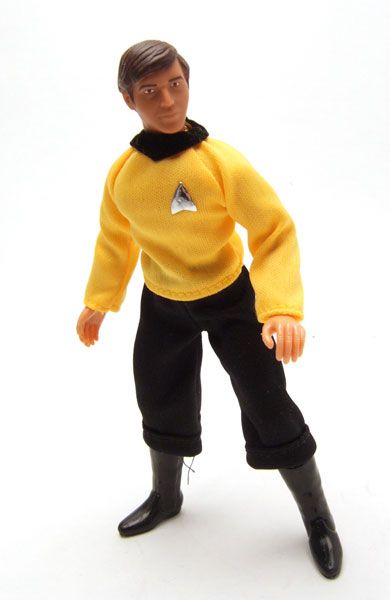 Chekov looks great! The uniform (like all the reissues) fits well and looks very nice & bright. Chekov may look a little too shiny new to fit in with your vintage guys...but you could always dirty him up a bit to give him that "played with" feel.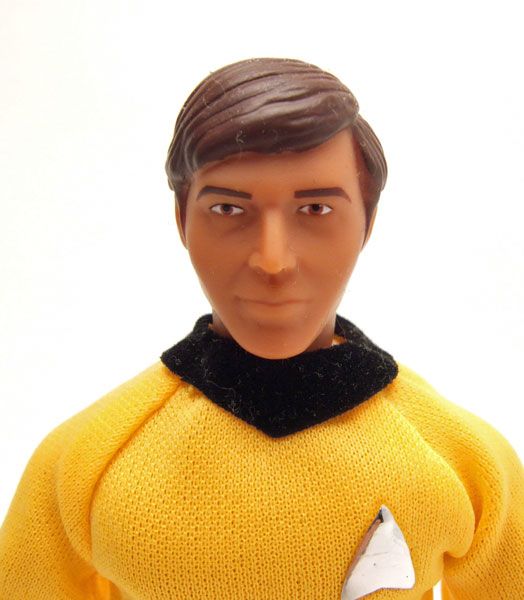 EMCE did a fine job on the head. It looks very much like Chekov, but not so much that it would lose the Mego charm. That's a tough balance to hit, but I think EMCE got it right.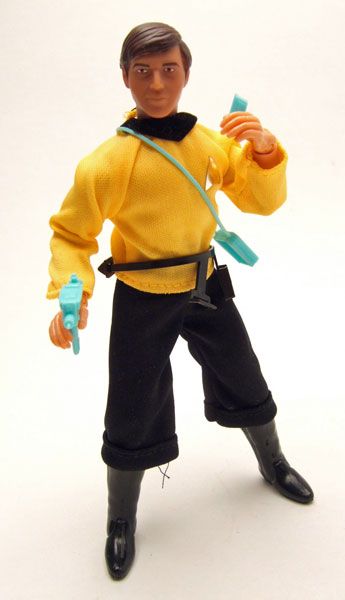 The body style was great back in the 70's, and it's still great now. EMCE puts out a body that ups the quality and durability of the original Mego version, so you're getting a figure that can definitely hold up to some play time.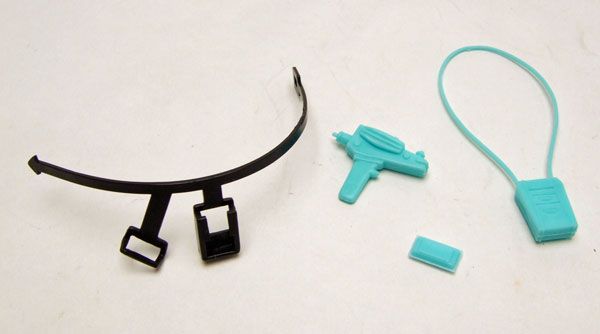 Accessories: Chekov includes a belt, phaser, communicator, and a tricorder.
This one may not appeal to all Trek toy collectors, but it's a no brainer for Mego fans! It's taken 30 years to expand the crew...but this one was actually worth the wait and does not disappoint.
-James