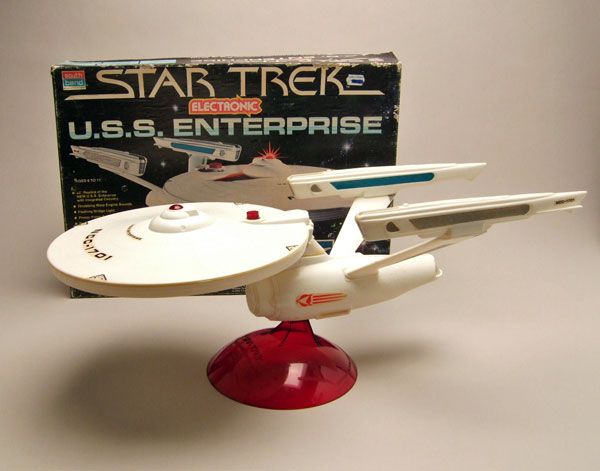 Item Name: Electronic U.S.S. Enterprise
Manufacturer: South Bend Toys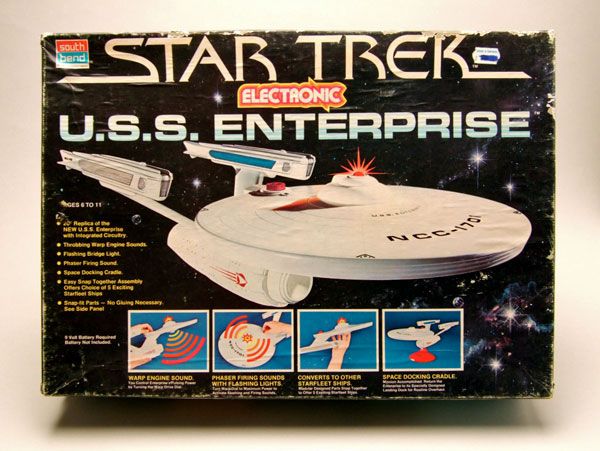 South Bend released this Enterprise right around the time of the release of "Star Trek: The Motion Picture"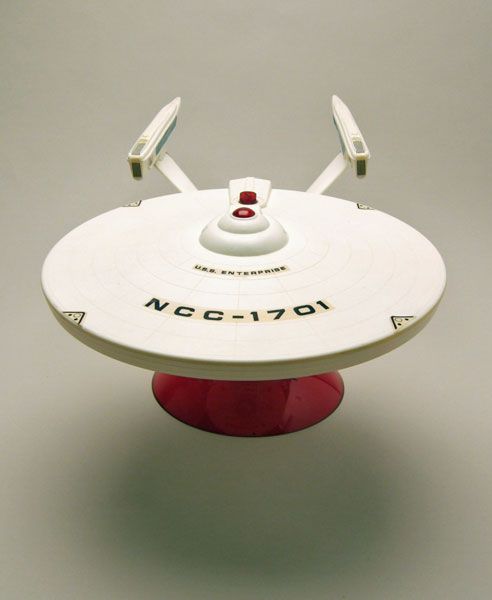 The Rundown: In case you haven't noticed, I've been on a bit of an Enterprise kick lately. Today, we'll look at one of the rarer Enterprise toys- South Bend's Electronic U.S.S. Enterprise! This is one toy that was truly ahead of it's time.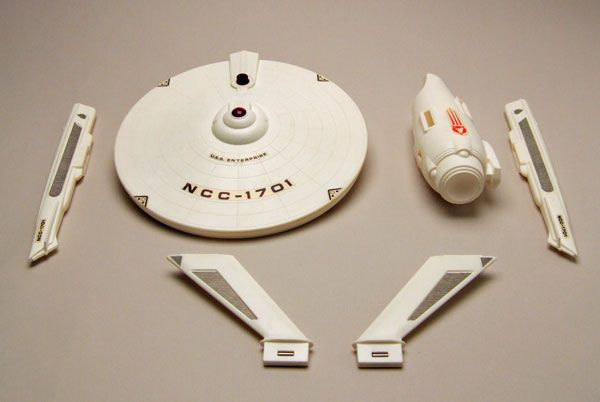 Here's how the Enterprise looks when you get it. The pieces all plug into each other so that you can form the Enterprise... or any other ship design you can come up with using the parts! As a kid, I would have probably left it as the Enterprise most of the time, but it would have been cool to disassemble it and pretend I was doing the refit. A really cool feature!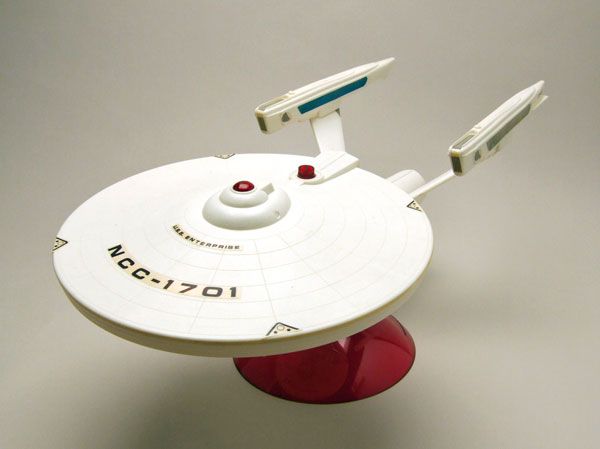 That's the ship in it's main configuration as the Enterprise. It's a pretty large toy, measuring around 19" from the tip of the saucer to the end of her nacelles. The toy is pretty detailed for it's time, copying the lines and shapes of the movie model pretty well.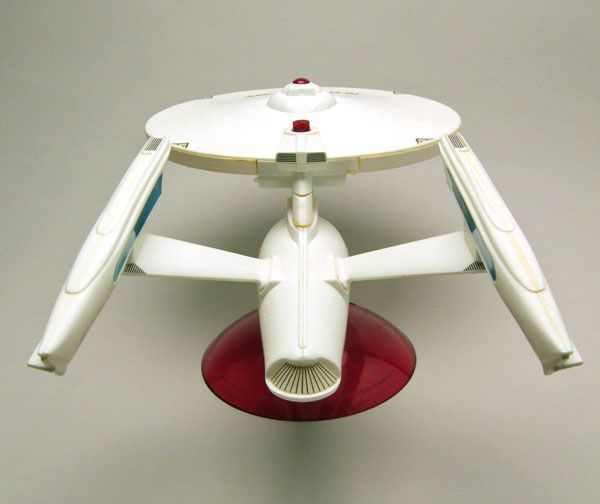 If there's one place where this ship really lacks, it's in the paint. There's no painted details on her at all. Instead, South Bend went the decal route. It's a toy from it's time though, so that's pretty standard. I do wish they'd have included a sticker for the deflector dish. It looks odd without any detailing.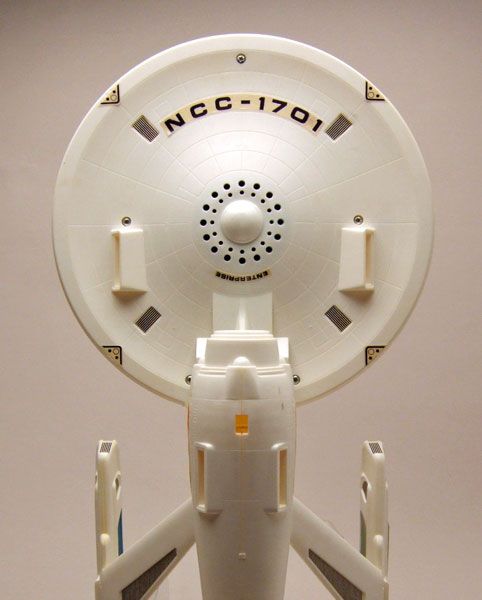 The bottom of the main saucer has a bunch of speaker holes in it. It's not a huge distraction, since it's not usually visible. Why are there speaker holes you ask? Why because it's an ELECTRONIC U.S.S. Enterprise of course!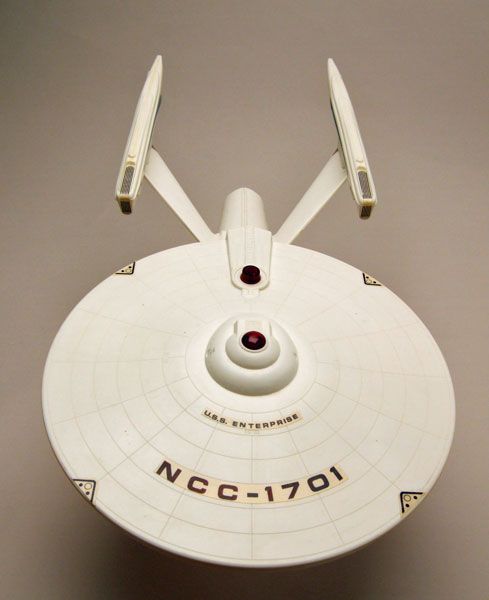 There's a little red dial at the back of the saucer. When you turn the dial, the ship emits a running noise. The sound gets more and more high-pitched the farther you turn the dial. When you get to the end of the rotation, the ship starts making a phaser noise and a little red light blinks at the top. The sound can get a little annoying. Hear for yourself: