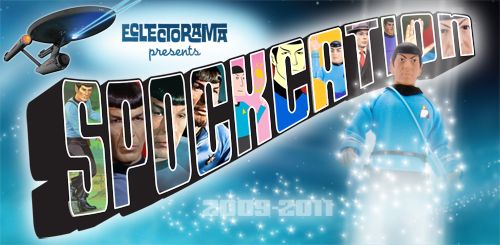 So my buddy Chunky B (designer behind those AWESOME
Toy Factory Star Trek plush "buddies"
) has this really awesome thing he's doing called "Spockcation" running over at his blog-
Eclectorama
. He came up with this nifty idea of a "traveling Spock" feature; Folks from different blogs would each take a turn hosting a Mego Spock figure in their respective hometowns, shoot a bunch of pictures with him, and then send him on to his next host. The results have been a ton of fun so far, with some pretty interesting shots of Spock's experiences across the US and Canada.
Well, a couple weeks back I got my turn with everybody's favorite Vulcan! Head on over to
Eclectorama
today and take a look at
our stop
on Spock's vacation thrill ride! While you're there, be sure to check out Spock's other vacation stops, plus all the other fun to be had at Eclectorama.
Thanks again to my pal Chunky B for letting Spock stay with us for awhile! We had a blast with him! And with that, I leave you with one shot that didn't quite make the cut- Spock going barbarian as he welcomes Vikor (the latest "Masters Of The Universe Classics" figure) to our collection: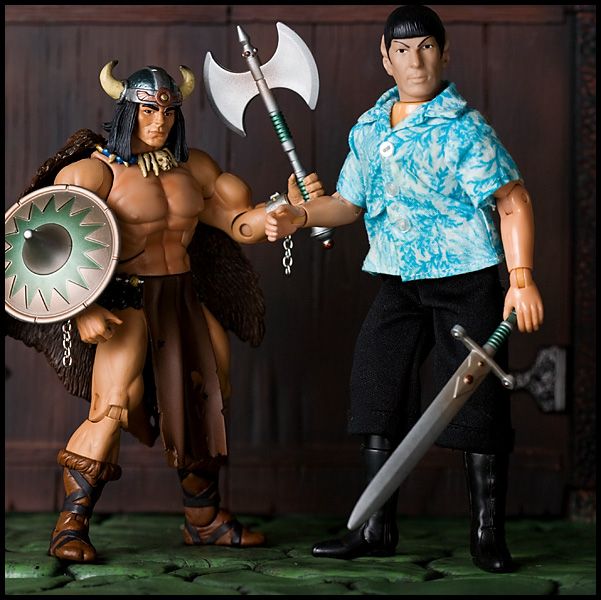 Spock looks good with a sword.
-James