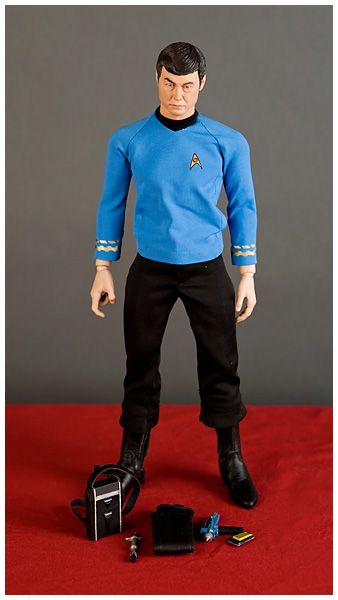 Figure Name: Dr. Leonard "Bones" McCoy
Manufacturer: "Nanjin"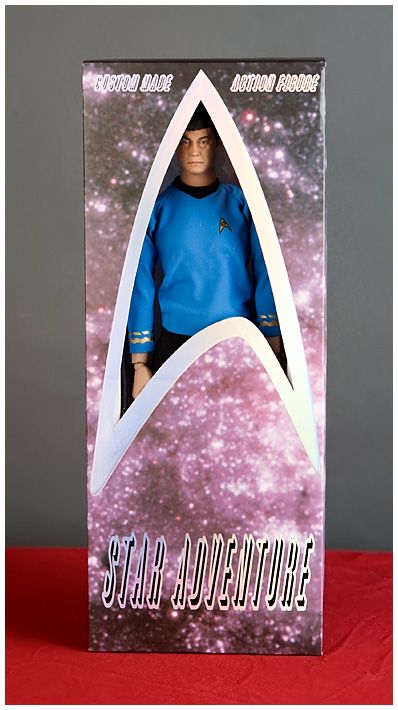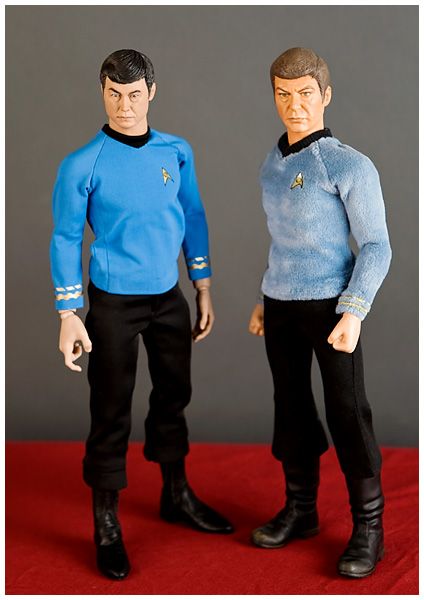 The Rundown: And so we come to the conclusion of our Nanjin custom 12" spotlights. Good ol' Bones closes out the trinity... and just might be the best of the bunch. Let's take a look at the good doctor...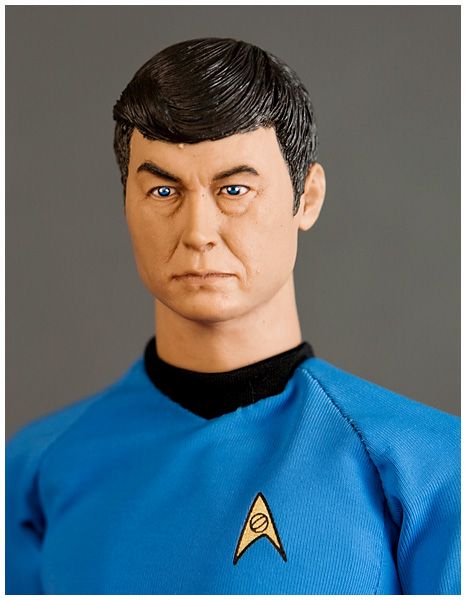 While I think Nanjin's work on the heads for both
Kirk
and
Spock
was quite good, McCoy is really the best of the bunch. It may have something to do with the fact that De Kelley has much more "character" in his face, making it a bit easier to capture his likeness. But it's not just the sculpt that pushes this one to the top in my eyes; The paint job on Bones is great, particularly those "baby blues" of his. Outstanding work!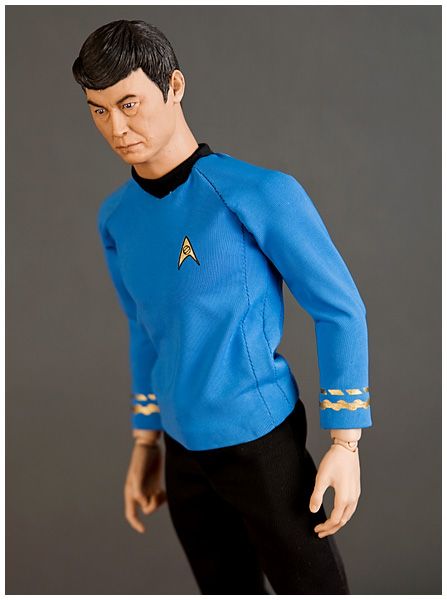 Just like the previous two figures, Bones features a beautifully rendered costume. From his expertly tailored shirt...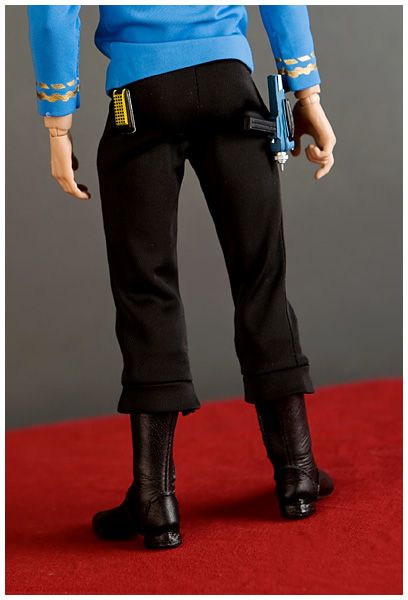 ...and down to his screen accurate pants and boots. This thing could put many cosplayer's outfits to shame! And of course, just like
Kirk
and
Spock
, McCoy's pants feature the same great built in magnets, allowing him to holster his weapons along his waist.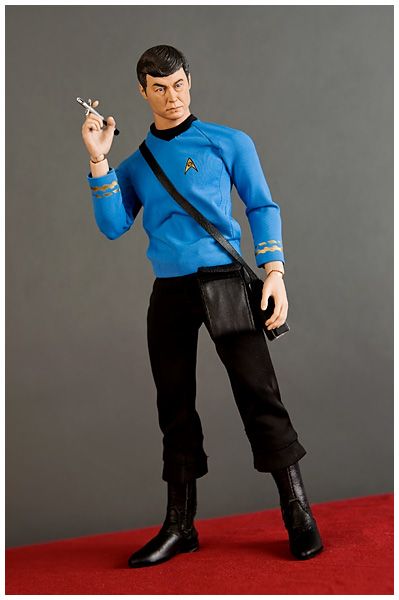 It's tough to pick a favorite amongst the three Nanjin TOS customs, but I think McCoy gets the top spot (though it's by a VERY small margin). There's just something about the way this one looks that screams classic McCoy to me. Oh, and his additional accessories help a bit too...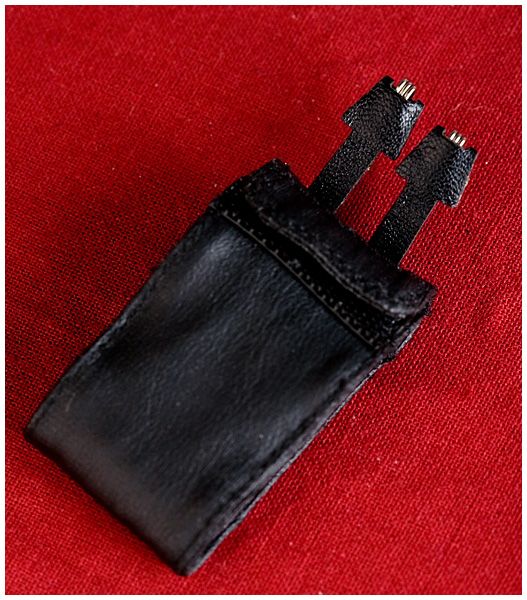 Accessories: McCoy includes the same phaser, communicator, and tricorder included with
Kirk
and
Spock
, so no reason to go back over those again... but Bones also includes one other very special accessory: His Medkit!
Just as the shirts on these figures draw their inspiration from the third season attire, so too does McCoy's medical kit. The kit attaches to the waist of McCoy's pants via clips located at the end of 2 straps at the top of the pouch. And just like the show, the kit is held closed by a bit of velcro and unfolds to reveal a wealth of medical goodies-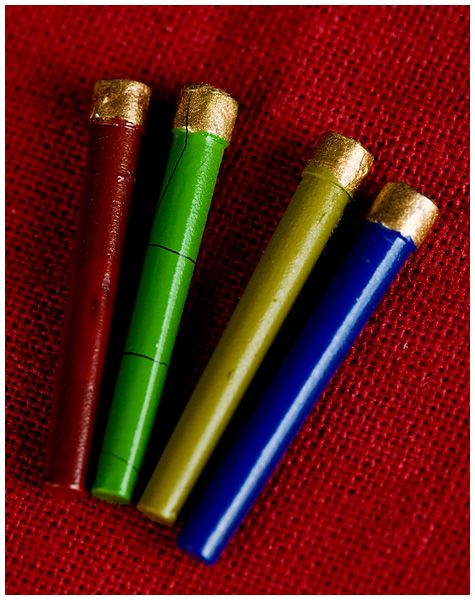 At the bottom of the pouch are 4 "vacutainers" of varying colors. Each vial slides into a separate housing in an elastic band that crosses the lower flap of the pouch. The green paint has cracked a bit on one of mine, but otherwise I'm truly impressed with the paintwork on these, especially in light of how TINY they are.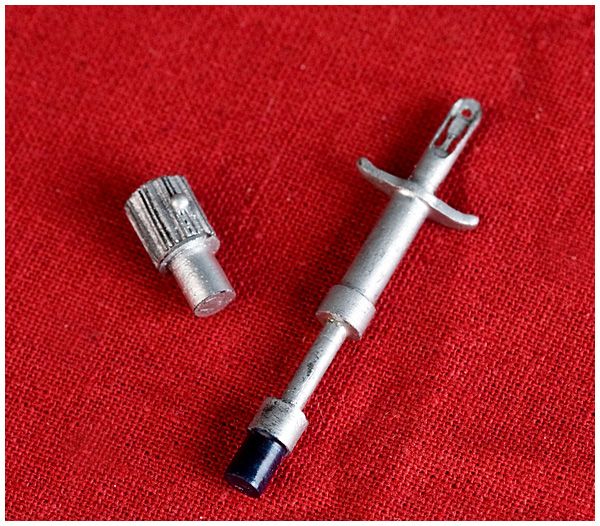 The top portion of the pouch houses McCoy's scanner and hypo, each held in by separate elastic bands. You may be fooled by the picture, but these pieces are in scale with the figure, meaning that they are incredibly small. The detailing here is quite impressive!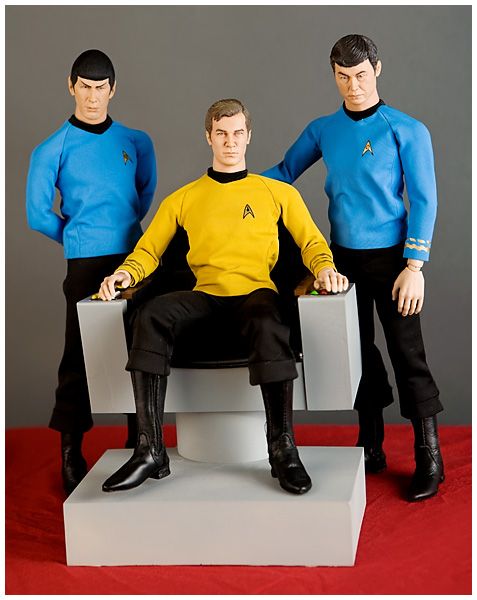 So there they are! I've been holding off on my final thoughts on these for this spotlight, but I'm sure you can pretty much guess how I feel about them. I've bought a lot of Trek figures over the years... some really bad, some really good. I'll go on record here as saying that these three figures are the nicest representations of the "holy trinity" that I've ever owned. I can tell you that they weren't exactly cheap, but no high quality 1/6th scale figure is cheap nowadays. With these being a VERY limited custom run, I expected to pay a hefty sum for the three of them, but surprisingly the price was pretty much in line with what Hot Toys charges for similar licensed product in the 1/6th scale market. All that being said, I have had ZERO buyer's remorse since purchasing them. They are simply fantastic figures that I treasure owning. Good 12" Trek figures have always been one of my toy "Holy Grails". Well, thanks to Nanjin, I can now check that one off the list.
I don't think there's any left of these to go around (though I can check with Nanjin if you're interested), but there are a few more Trek items on the docket from him that are sure to rock. For TOS, there's an incredible 1/6th scale Captain's chair and an expansion set of uniforms, accessories, and new heads coming next year. But before that is the first release in Nanjin's "Wrath Of Khan" line: Spock! I seriously cannot wait...