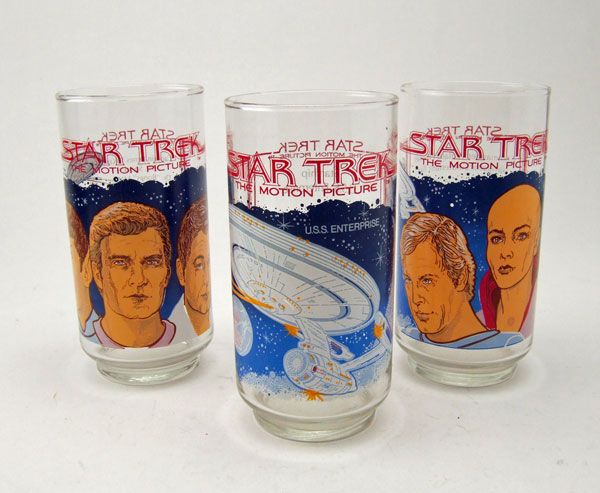 Item Name: "Star Trek: The Motion Picture" Drinking Glasses
Manufacturer: The Coca-Cola Company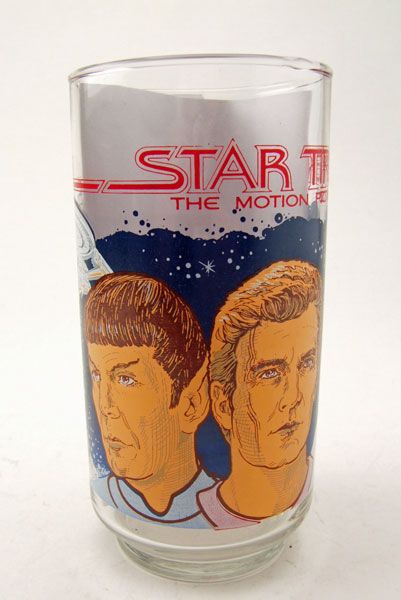 The Rundown: So there's been a lot of talk recently about safety issues with the paint used on promotional drinking glasses. It all started with a recall of the Shrek glasses at McDonald's due to dangerously high levels of cadmium in the paint. That recall lead to
the testing of various other glasses as well,
including some from way back before 2000. That got me thinking about Star Trek glasses...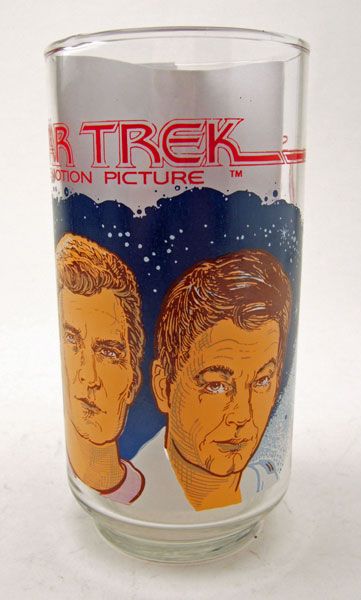 There have been various sets of promotional Trek drinking glasses over the years, some focusing on the crew in their original series looks and some focusing on the movie looks (like the Star Trek III set spotlighted
HERE
). I'll bet every one of them is just loaded with lead or cadmium. Drinking can be fun... or dangerous.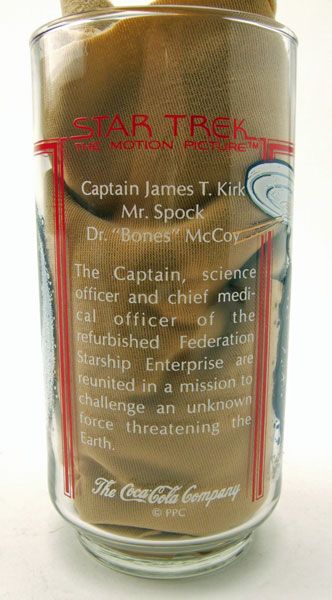 The set we are looking at today was made by Coca-Cola as a promotion for "Star Trek: The Motion Picture". This set is a bit odd for a couple of reasons. First, there are only 3 glasses. Each of the other "major" glass set promotions featured four. Second, they don't seem to have a clear distributor. While most of the glasses were filtered through various fast-food outlets, it seems that maybe these never found a restaurant to call home. (Well, at least that's what I've been told! Please chime in if you have any other info!)
Each of the glasses follows the same format- An image up front (like Ilia and Decker up there)...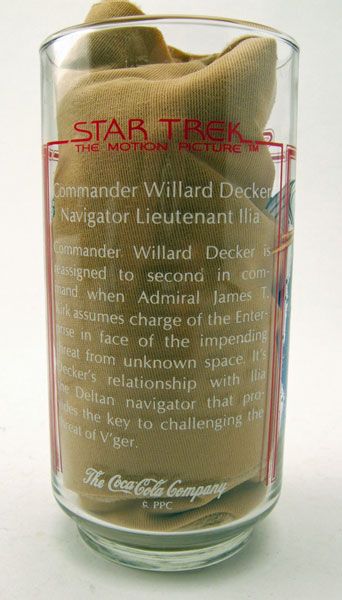 ... and a bit of information on the back.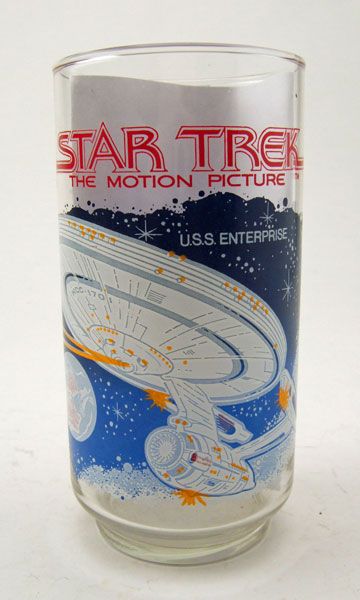 The choices made for the front are "okay". Of course, the Enterprise is a no-brainer, but I'm not sure why Kirk, Spock, and McCoy are all crammed onto one glass together. Sure, I like having an Ilia/ Decker glass... but I would have much rather seen Kirk and Spock together on one glass, and maybe McCoy/ Scott on a fourth. I guess beggars can't be choosers.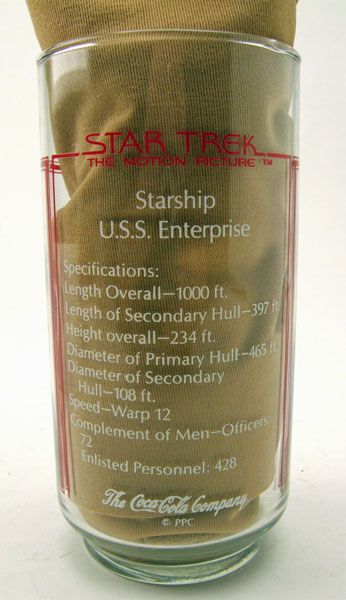 The set is pretty nice overall, but not nearly as cool as some of the other Trek glasses available over the years. The price fluctuates on this one, with the glasses ranging from $10- $25 each. I can't say they are a "must-have" by any means at, but if you dig TMP like me, they are pretty cool to have.
By the way... I've drank out of these glasses plenty over the years, and there's nothing wrong with me. Government worry-warts.