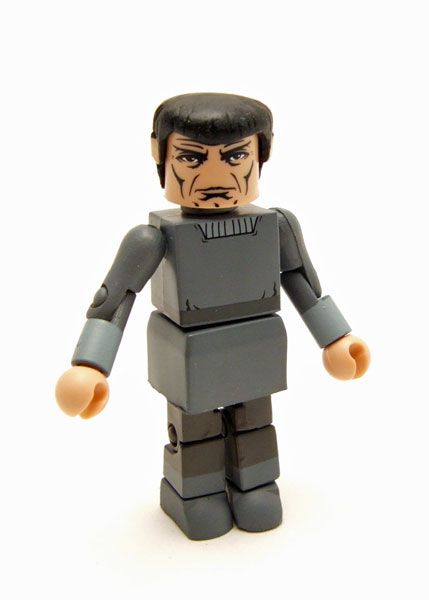 Figure Name: "Unification" Spock (As Seen In Star Trek: The Next Generation)
Manufacturer: Diamond Select Toys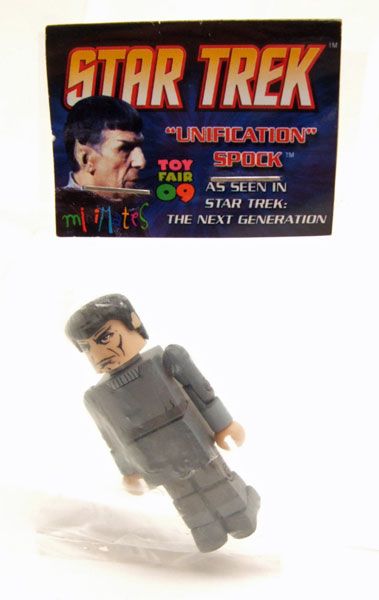 Romulan-lovin' Spock here was released as a bagged Toy Fair 2009 giveaway.
The Rundown: Looking around my Trek room last night, I realized that I had been totally overlooking the Trek Minimates in my spotlights! I love the little guys, so plan on seeing a bunch more of them soon.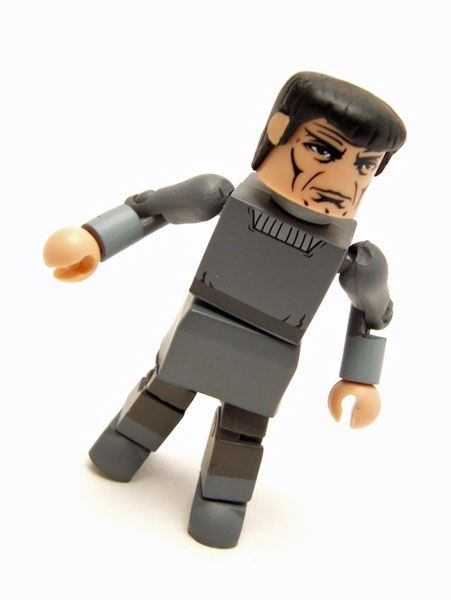 Spock here was given away at this years Toy Fair. Since Trek Minimates seem to be kinda dead in the water at the moment (which is a real shame), I'm assuming DST did this as more of a nod at the continuation of Spock's Romulan story in the '09 Trek film and not as a hint at future Trek Minimate releases.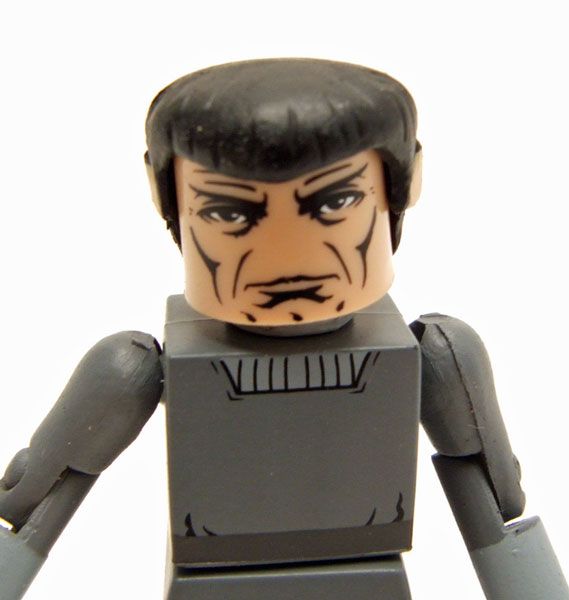 It seems like it would be tough to pull off an adequate likeness in Minimate style, but DST seems to hit it right most of the time. I think this looks very much like the older Spock. The body sculpt is great too, with a pretty accurate representation of the costume from TNG.
...and of course since these are all built on the same body, Spock fits in just perfectly with his classic counterparts, like Kirk here. Oh, and since you may have 2 Kirks laying around due to him coming with 2 different Scott 'mates: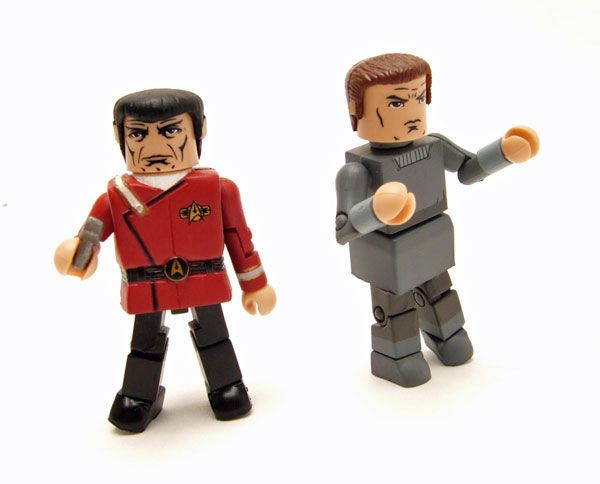 You can do a quick and easy head switch for a movie era Captain Spock! (Credit to Tiberius at Trektoy.com for the idea!)
I dig me some Trek Minimates! I really wish the line would come back and complete a few crews, give us some more aliens, and maybe even throw in a ship or too. The line is perfect for displaying on your desk at work, or for the younger Trekkie in your life (since they work incredibly well with Lego). Spock here is a great addition and you can actually catch him for a pretty reasonable price usually, considering he was a Toy Fair exclusive.
-James