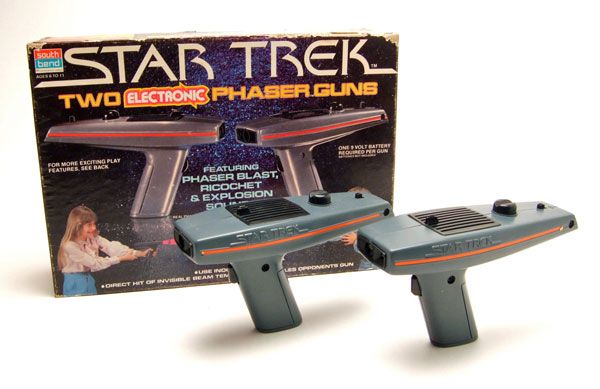 Item Name: Electronic Phaser Guns
Manufacturer: South Bend Toys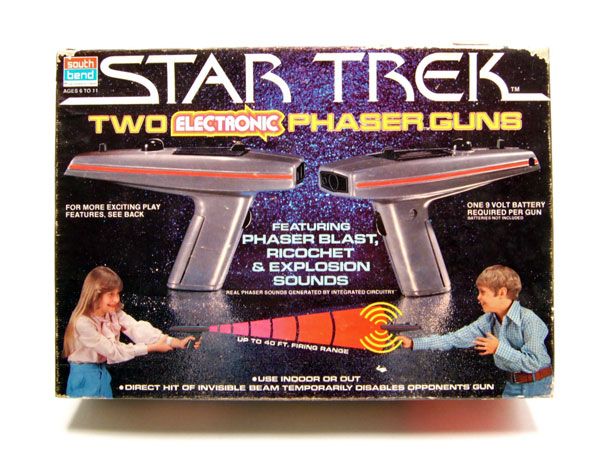 South Bend released this boxed set of 2 "Phaser Guns" way back in 1979.
The Rundown: Do you like Star Trek? Of course you do! Do you like Lazer Tag? Of course you do! Well, do I have the perfect item for you! The South Bend Star Trek Electronic Phaser Gun Set! It's a prop replica! It's a game! No, it's BOTH!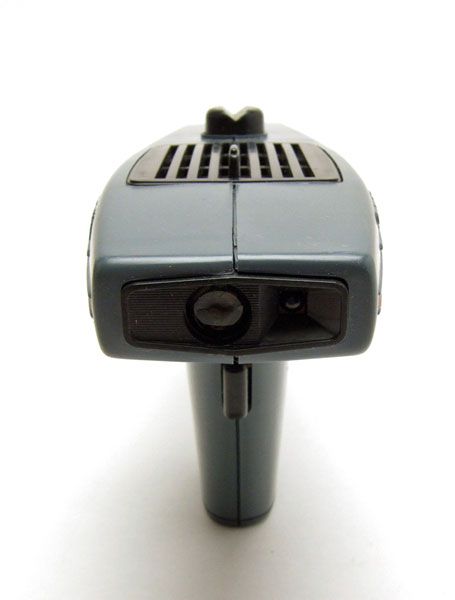 South Bend was one of those "blink-and-you'll-miss-it" companies that snagged a piece of the Star Trek action (hee...piece of the action) when the first motion picture came out. The South Bend company was a sub-division of Milton Bradley and was usually used as the brand name for their electronic toys. The brand name was used on these phaser guns, a really neat version of the Enterprise, and a sweet belt buckle/ insignia combo.
The back of the box pretty much explains the deal here. You get 2 phaser guns for you and your friend to reenact your favorite phaser battles from Star Trek The Motion Picture (oh wait...there weren't any). The box lists these as being for ages 6 to 11, so you only had a 5 year period where you could play with these apparently. How do they work? Glad you asked!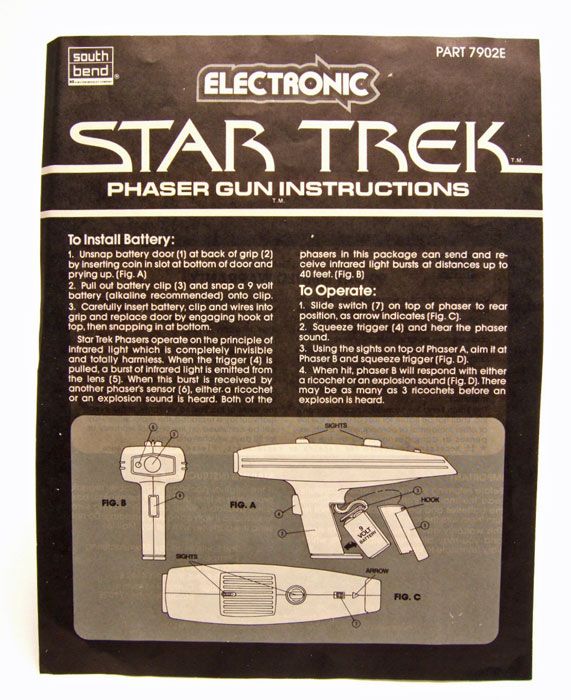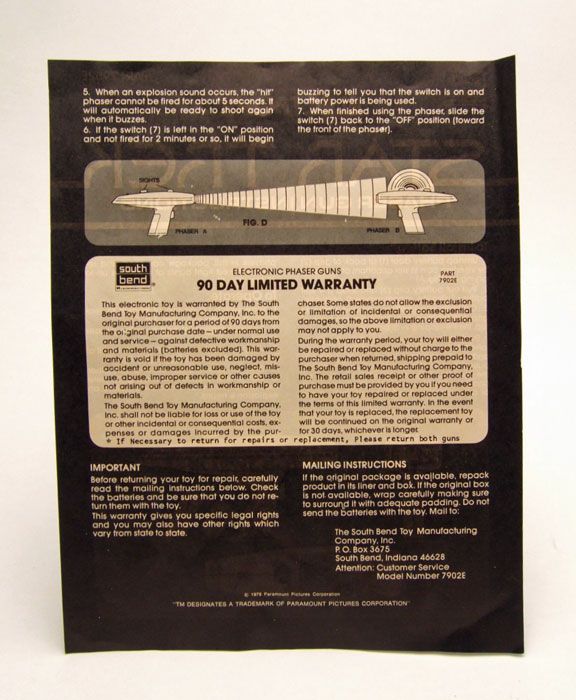 The phasers work by shooting a beam of infrared light (which they go out of their way to stress as being totally harmless) into the opposing phaser's receiver. When hit, the opposing phaser will respond with either a ricochet, or an explosion sound: