During Star Trek's original run, one of the main ways fans had of picking up items based on the show was through the Official Star Trek Catalogs. These small, fold-out black and white catalogs were sent out from Star Trek Enterprises (a company Gene Roddenberry formed to sell merchandise based on Trek, later called Lincoln Enterprises). Fans would receive new catalogs through the company's mailing list. Let's take a look at what could be bought from the very first catalog: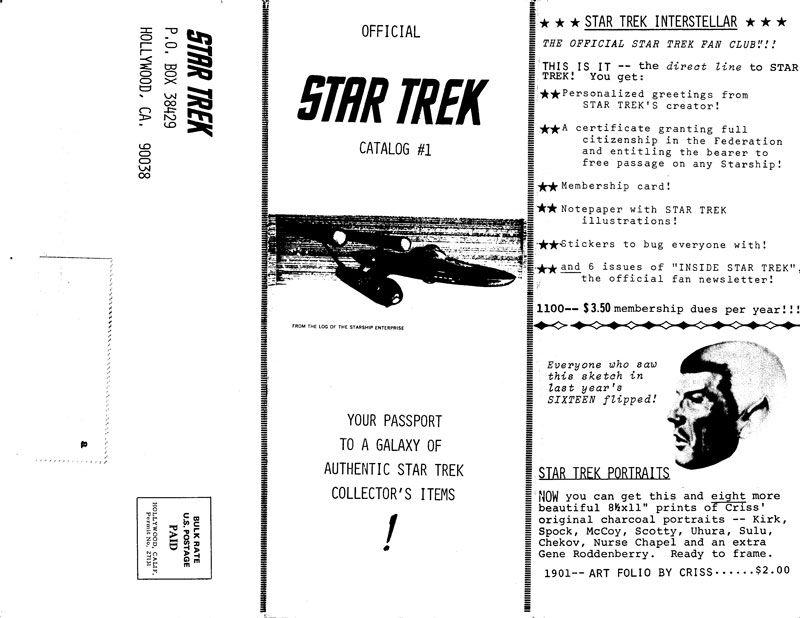 The first section of the fold-out features the mailer portion, the introductory page, and one small page on merchandise. Fans could order a membership to "Star Trek Interstellar" (the official star trek fan club!!!) for only $3.50! I've got most of this kit, and it will get the spotlight treatment in the coming weeks. Also on this page- a set of Star Trek portraits for only $2!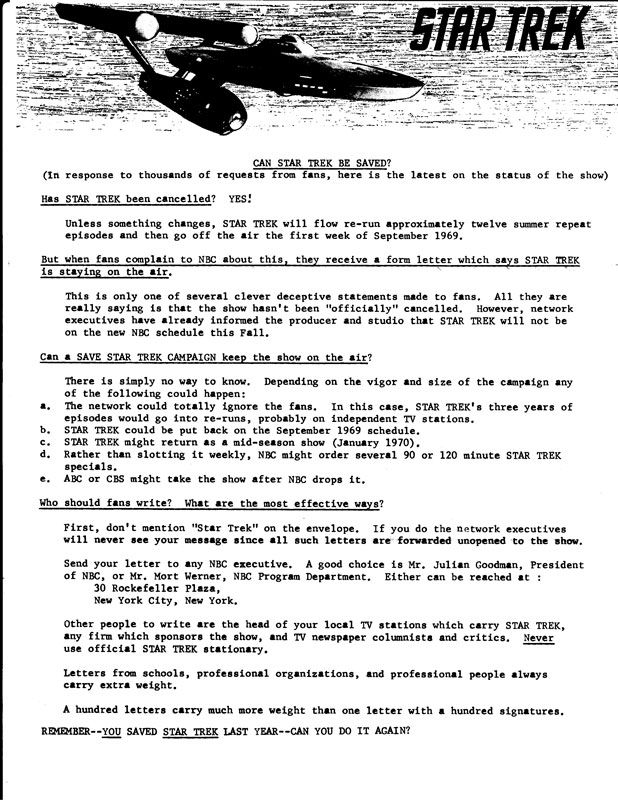 This page doesn't feature any merchandise, but is instead a "call to arms" to get Star Trek saved from cancellation! The page details a plan of action to get Star Trek renewed past the 1969 season...which as we all know failed unfortunately. Oh, and just for fun, here's a separate letter sent out to save Trek (except this time with an organized march)-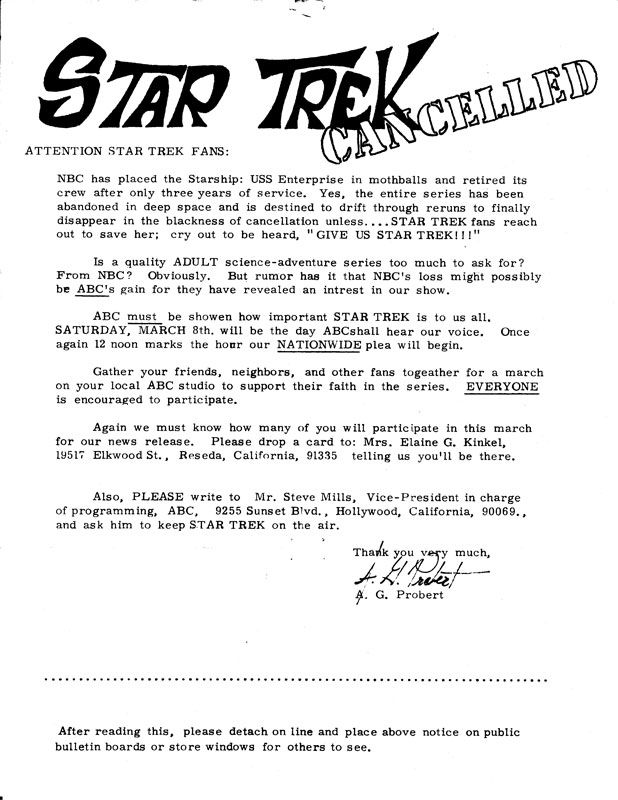 Pretty neat! Anyways, back to the catalog...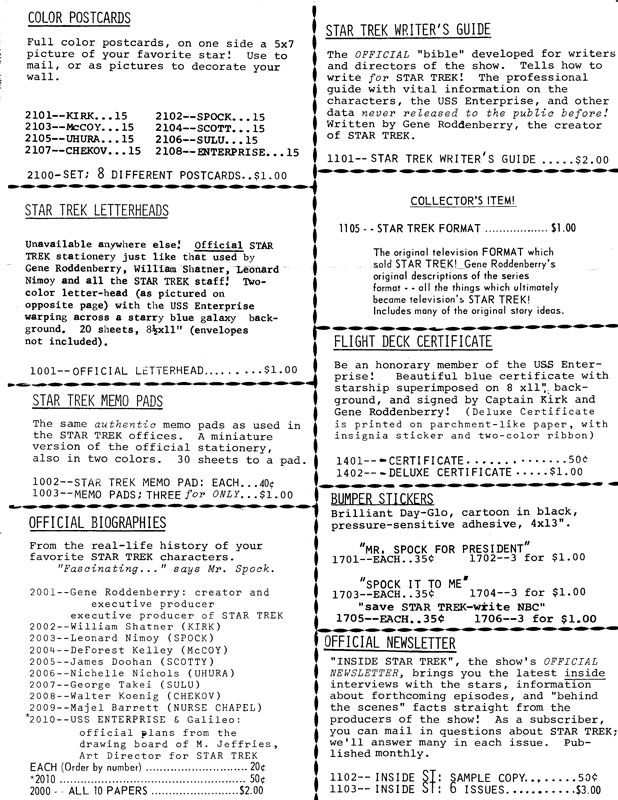 The next section highlights include stationary, biographies, and various other published material (all of which will get spotlighted separately in the future). One of the coolest things in this section is the Flight Deck Certificate, available in either regular format for 50 cents or as a deluxe version for $1! Here's the deluxe version: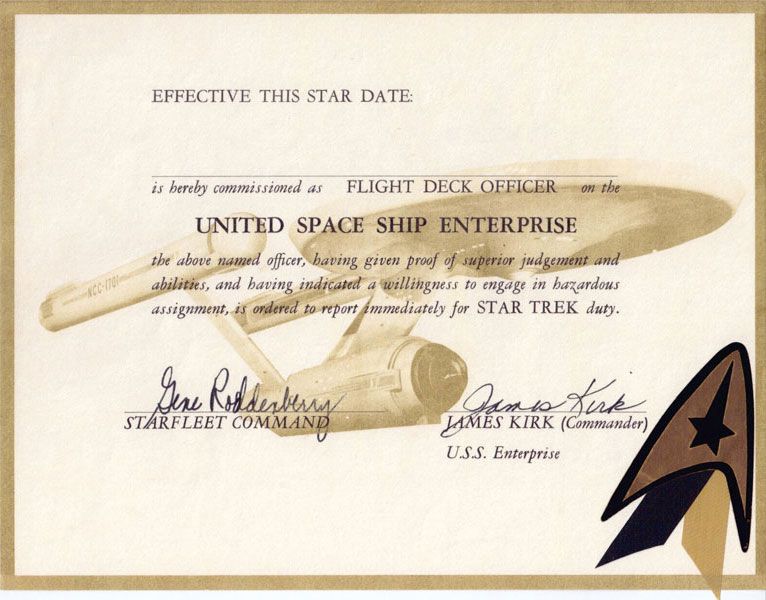 I went ahead and photoshopped out the original owners name and stardate so you could make it your very own!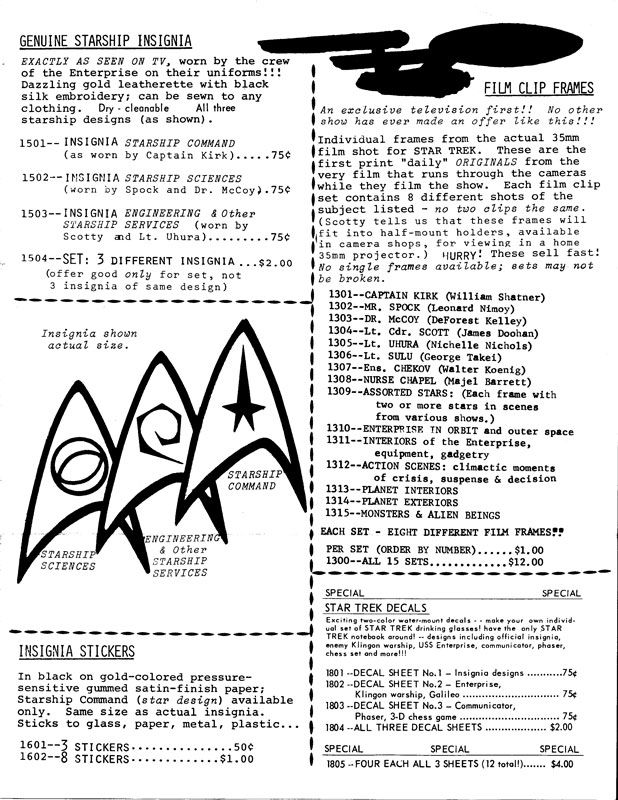 In this section, one could purchase insignias, stickers, and perhaps the coolest thing the company offered- film clip frames from the actual 35mm film that ran through the cameras that filmed Star Trek! Roddenberry and crew actually took the original dailies and cut them into little pieces and made them available to fans. I have a ton of these myself and there are some really cool things in these shots (especially the behind the scenes stuff). Once I figure out a good way to get some of these converted into jpeg format, I'll post some of the cooler shots here.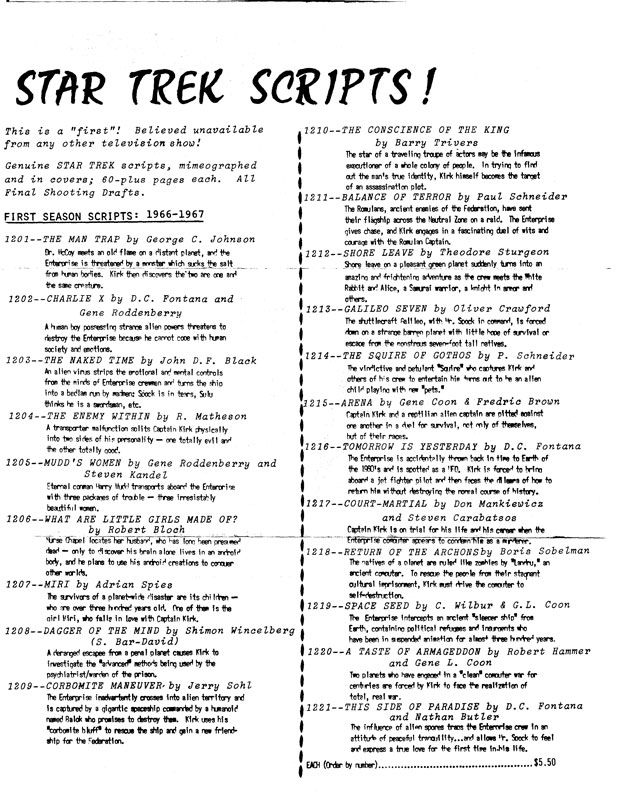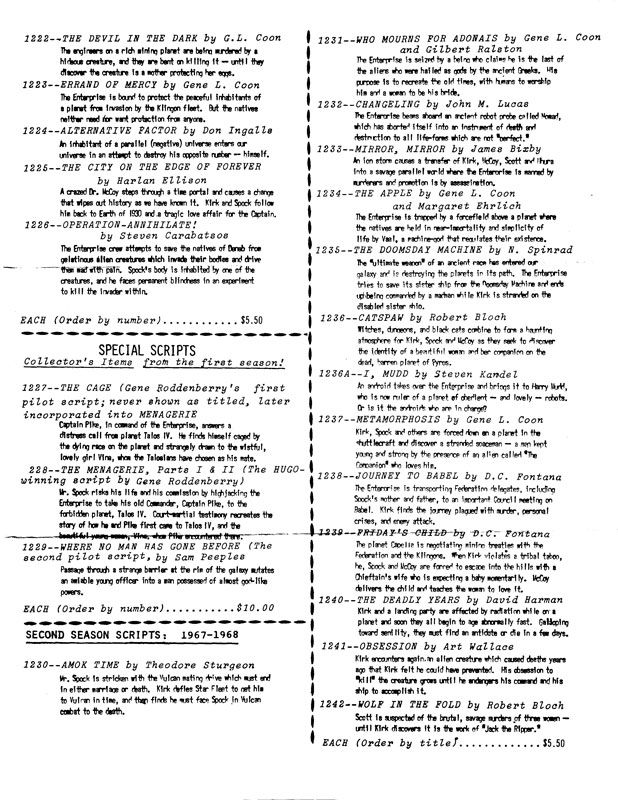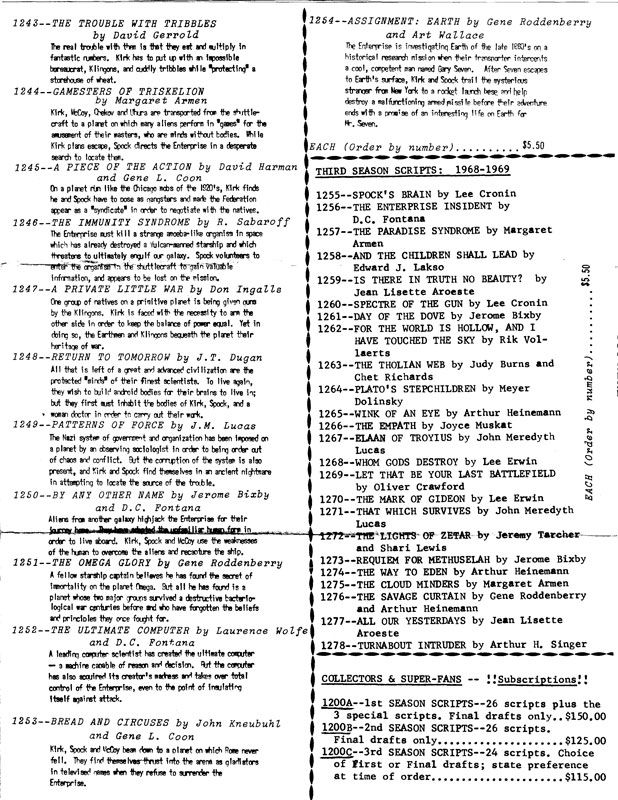 The next few pages list all of the scripts available. Each script was only $5.50, or if you were a "collector & super-fan" you could do a subscription program for them all by season.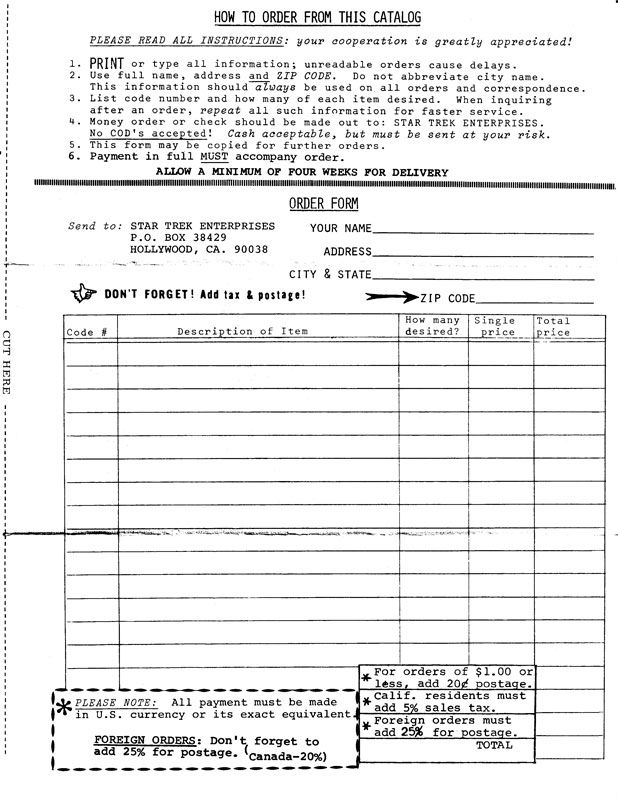 And lastly, the order form page.
I sadly wasn't even born when this was around. It must have been a crazy time when this was basically the only game in town for Star Trek paraphernalia...