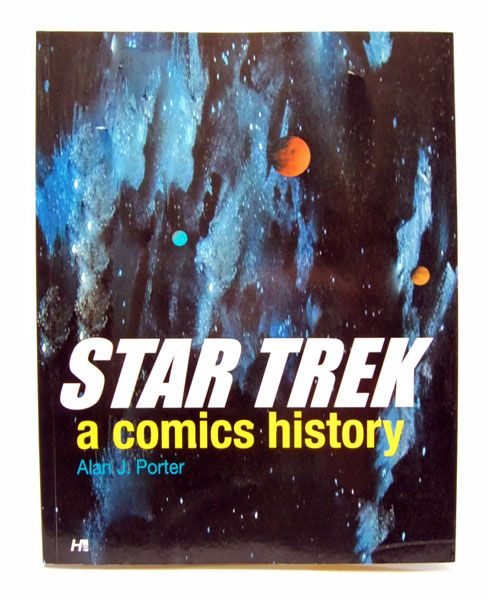 I picked this up at my comic shop last week and I've been meaning to post something about it since then. If you're a fan of Star Trek comics like me, this book is a fantastic reference for Trek in all it's comic incarnations. From the original Gold Key comics up through IDW's acquisition of the license, the book covers just about every comic published. There's a quick synopsis for each issue, with all the pertinent info. The book really shines at giving details on rarities like the Sunday paper strips, McDonalds Happy Meal comics, and UK exclusive stories from their Joe 90 and TV21 anthologies. Oh, and there's quick snippets from a bunch of the creators behind the comics towards the end. The book is pretty decently sized, with tons of nice illustrations sprinkled throughout. The only real bummer is the lack of IDW coverage, but the author does mention that they will be covered in future editions.
The book ain't cheap, with a MSRP of $40. Amazon currently has it at $26.39 with free shipping though:
Star Trek- A Comics History on Amazon
That's still a lot to put down for a casual comic fan; The book is better suited for the hardcore Trek comic fan. If that's you, go snag this one!
-James