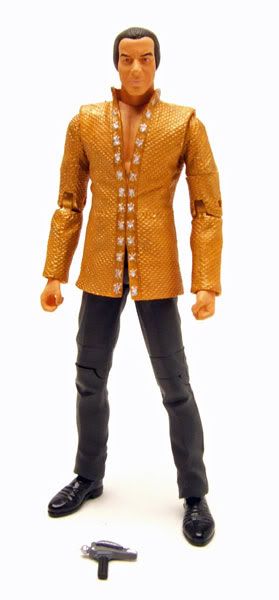 Figure Name: Khan
Manufacturer: Diamond Select Toys
This Khan was released in a "Space Seed" figure 2-pack with a "Dress Uniform" Kirk.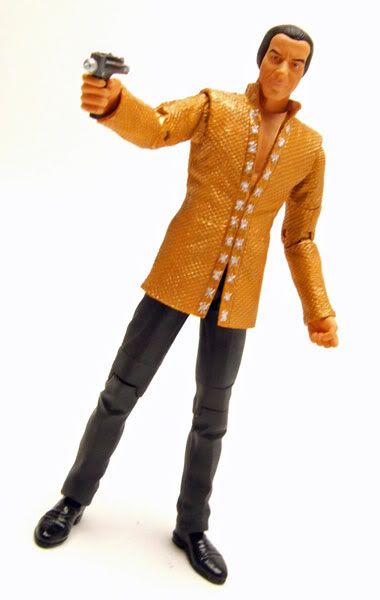 The Rundown: In my humble opinion, the more Khan, the merrier! I'll take just about any Khan variation a company could make! Playmates never gave us one inspired from his classic "Space Seed" appearance. Thankfully, the lack of classic series Khan was finally cured in the first wave of Art Asylum's Classic Star Trek figures. I figured that would be the only Khan they'd ever do... outside of an easy head switch onto Scotty for a cheap episode-inspired variation. I was pretty surprised to see Diamond Select go the extra mile with this 2-pack and do gold shirt 'dinner' Khan instead of taking the thrifty road! Of course, this was back when DST seemed to have a little more faith in the license than they do now...but I digress-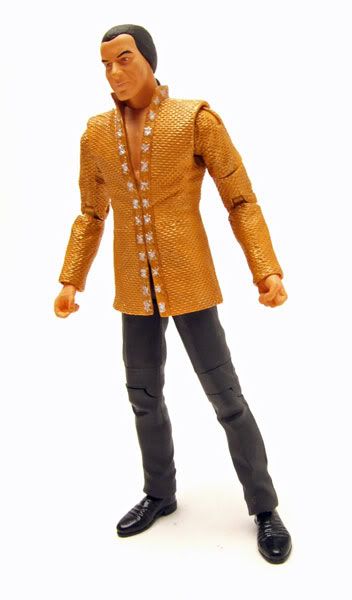 The figure reuses a little from the first outing, but there's enough new here to not really notice. The gold shirt is really beautifully detailed with little individual depressions to form the texture of the shirt. It's just a flat out great sculpt and the proportions are pretty much perfect.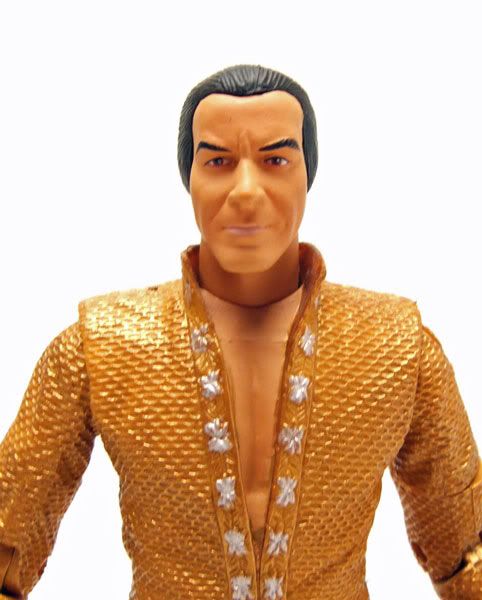 The head is the same as AA's Wave 1 Khan (aside from a ponytail correction and a slightly different paint job)...and it's just as good here as it is there. Forget real scan technology- this head proves a good sculptor can beat a machine any day of the week. There's just so much of Khan's personality in this sculpt...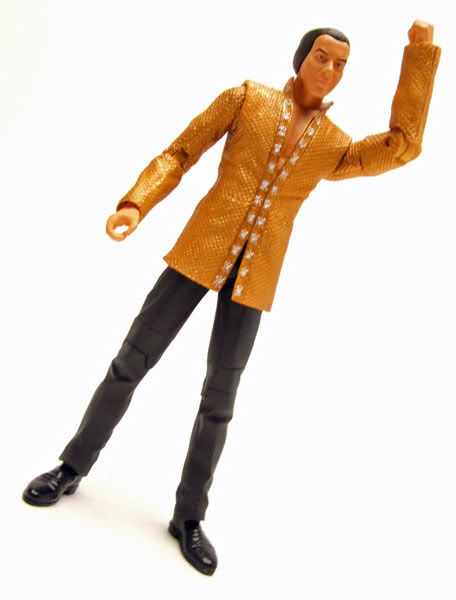 If there's anything to even slightly nitpick on the figure, it's that the shirt somewhat hinders his hip joints. It's not really a big deal though... I'd much rather have the accurate length on the shirt than have had them shorten it to make the hips work better. Oh, and thankfully it's not the rubbery material used on AA's Classic figures either, so that's another bonus.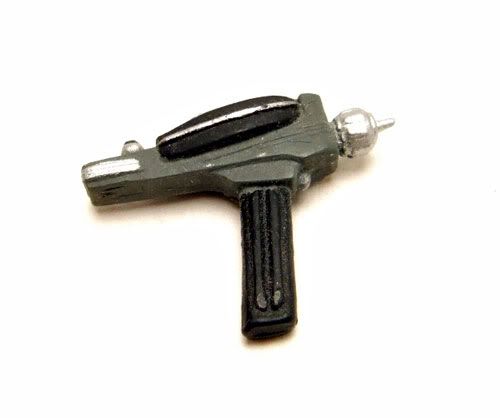 Accessories: Again, Khan just comes with a phaser (assuming the other accessories are meant for Kirk). Khan doesn't need any stinking weapons though. I'm assuming the phaser is just there for him to crush.
Want to read the summary on the package?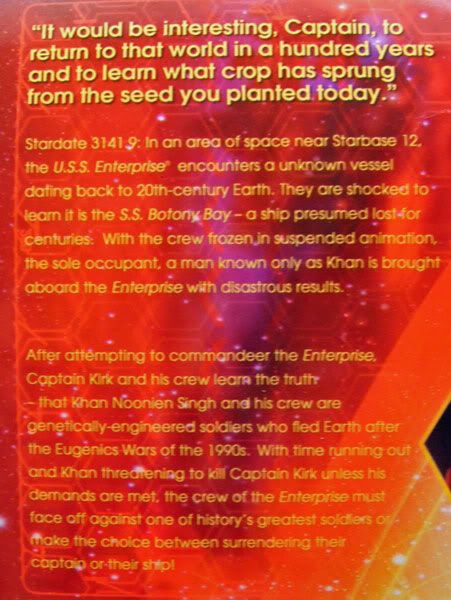 So, yeah, this figure rocks. And he comes in a package with a pretty awesome Kirk variant too...which we'll tackle tomorrow.
-James