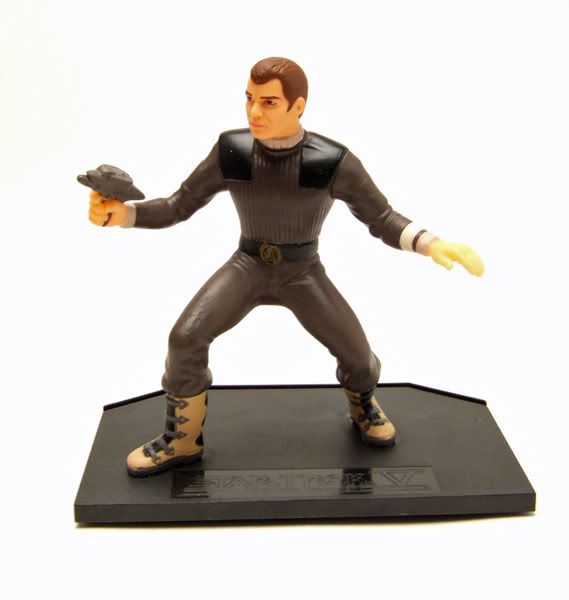 Figure Name: Captain James T. Kirk
Manufacturer: Galoob Toys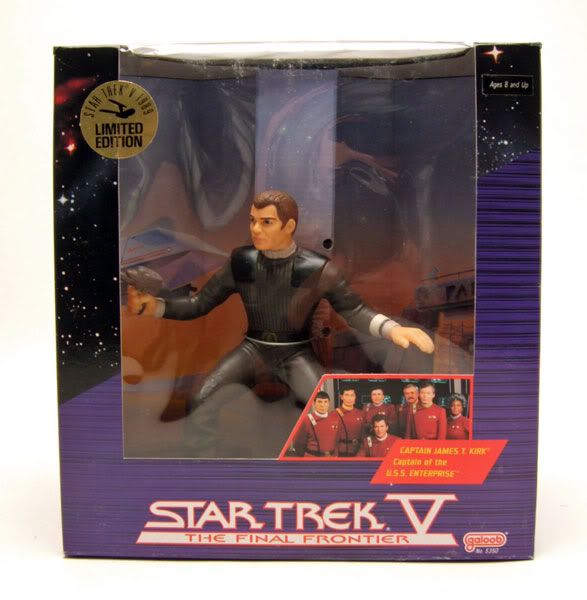 Kirk was released boxed as part of Galoob's "Star Trek V: The Final Frontier" line.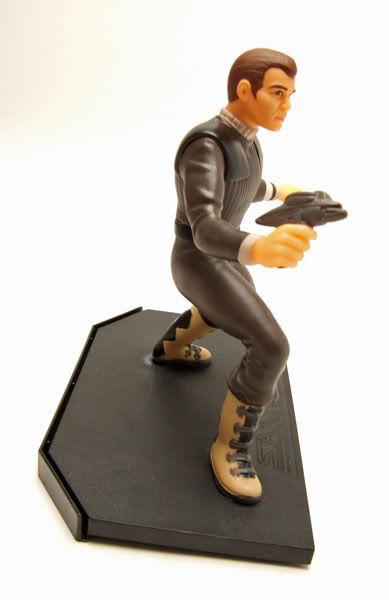 The Rundown: So I was on a bit of a Star Trek high this week after getting and opening the excellent DST Voyage Home and TOS reissue 2-Packs. I needed something to bring me back to reality...the reality that not all Star Trek toys are that good. Look no further than Galoob's "Star Trek V" line; in my opinion, the worst mass market Star Trek figures ever made.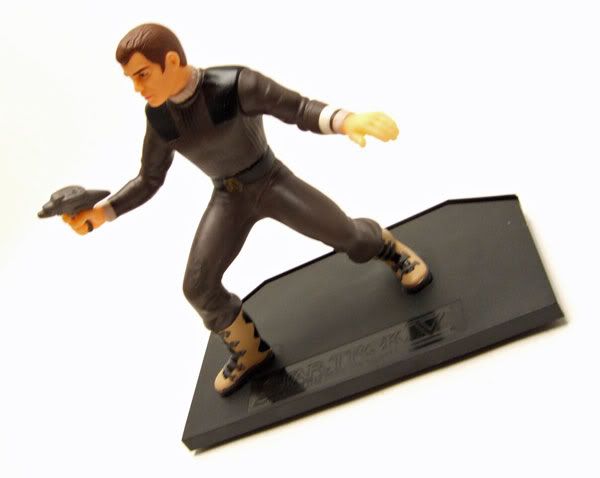 Gallob had the Trek license for a short time during the early years of TNG. They produced what I believe to be a pretty cool line with their 3&3/4" TNG figures. The figures had reasonably good likenesses, a good selection of characters, and small vehicles for the figures to pilot. Naturally, they'd handle the TFF movie line the same way right? Wrong. Why do a cool line like that when you can just do a few large, unarticulated, horribly-made, roto-cast craptastic dolls! Win!
Seriously, this Kirk is bad. There's absolutely no articulation whatsoever. In fact, look at this-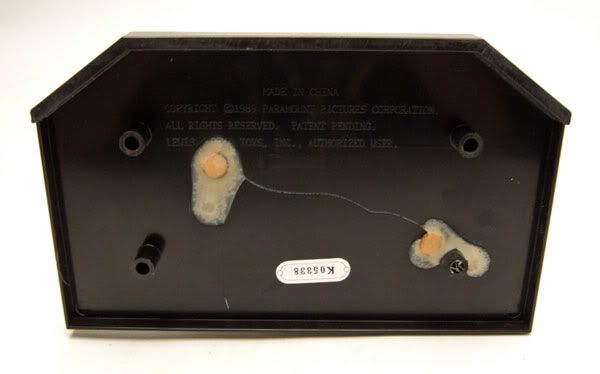 Yep, he's glued to the base. So even if he had articulation and you wanted to pose him, you can't because he's stuck to his base. The rationale here I guess was that these were marketed as 'collectible' figurines for display...but wouldn't that mean that these would need to look a little nicer than most figures? Check out that head sculpt-
Wow. Yeah, that's not very good. I'm not cutting them a break because these are roto-cast either; Mego's head were roto-cast, and those came out a decade before these and are far superior.
So maybe it's the high quality of the figure that made these become classified as 'collector's pieces'? Uh, no-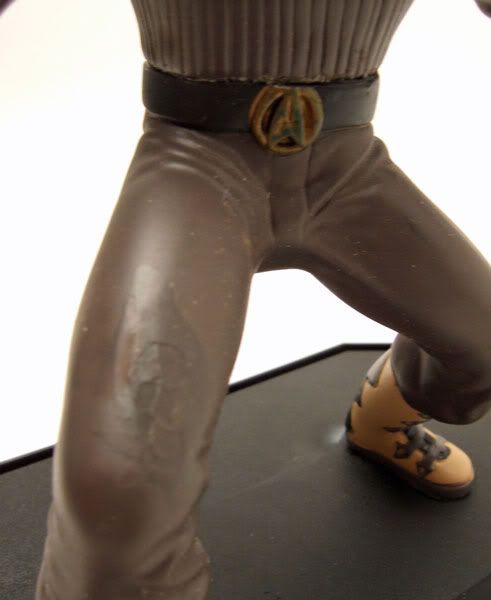 The paint used is super cheap as you can tell by the 'gold' belt buckle that now has a greenish hue. Oh, and mine had some kind of imperfection on the leg. I guess Galoob thought "Why reject an inferior product when you can just slap some paint on that spot?". Looks, um, great?
In fact the only thing good I can really say on this is that the base is kinda nice:
Yeah, in case you can't tell- I don't really like this figure, which is a shame because I actually dig Star Trek V and I would have liked some nice figures out of it. Oh well, there's always Hackley's customs. ;)
Want to read what the box has to say about Mr. Kirk?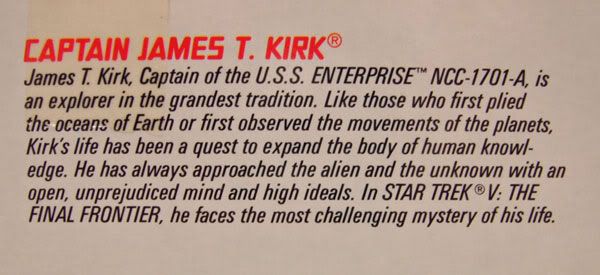 -James