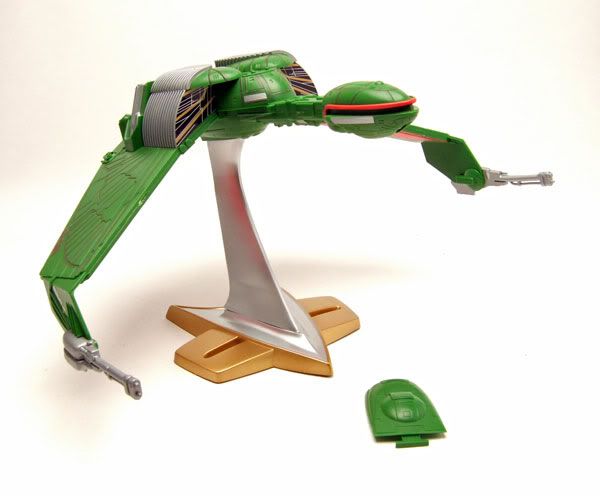 Item Name: Klingon Bird-Of-Prey
Manufacturer: Playmates Toys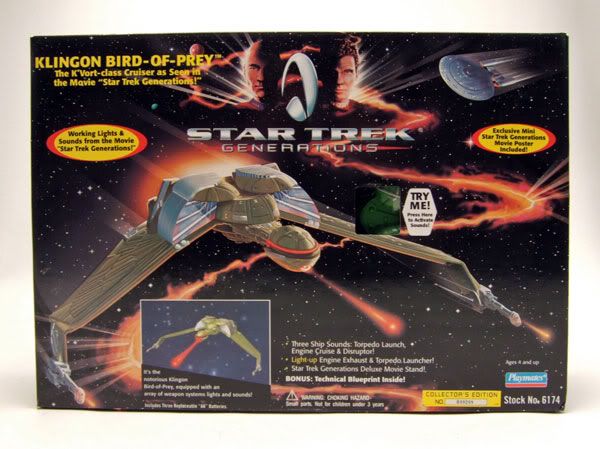 Playmates released the Klingon BOP in both a Star Trek Generations and a Star Trek: The Next Generation box (I don't have a TNG version for pictures). The ships are the same inside.
The Rundown: I've been on a "Klingon Ship" kick lately with these spotlights...so I figured why not throw in one of Playmates' finer efforts: the Klingon Bird-Of-Prey! I'm a huge fan of this ship design, so it's nice that Playmates did a pretty decent job with this one-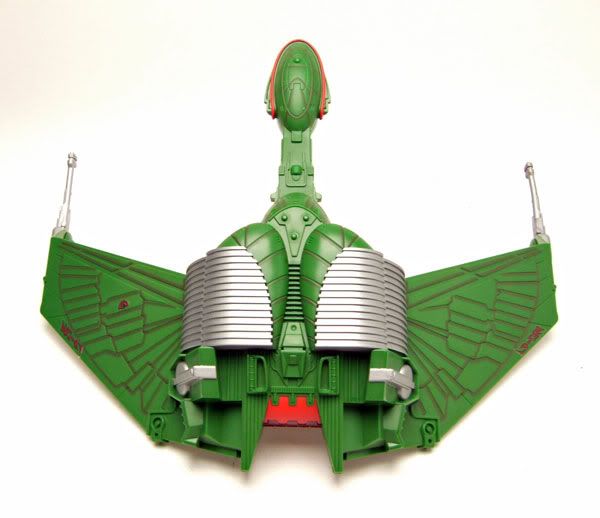 As you can see, the detailing is pretty nice for a Playmates product. You have to remember that these aren't like the Art Asylum/ Diamond Select ships; the Playmates ships were made really as toys first and as a display piece second. At the price range these were released in though ($25 usually), there's a good amount of bang for your buck.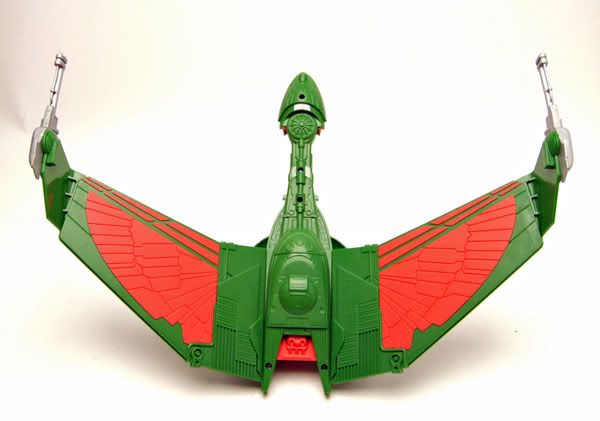 Here's the bottom of the ship...again, good strong detailing and a nice, clean paint job. Sure, the ship could have used a little more weathering...but this is pretty much what you'd expect of a mass-market toy at the time.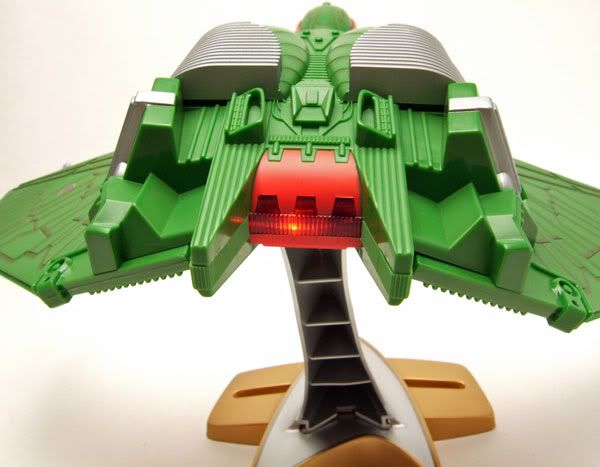 As with most of the Playmates ships, there's some nice electronic features to add some play value to the piece. There are 3 buttons on the top of the ship to activate it's 3 different sounds: torpedo launch, engine cruise, and disruptor. The sounds are all very clear and pretty loud. The ship has 2 lighted areas that are also activated by the buttons. There's the engine exhaust as seen above and...
...the torpedo launcher as seen here.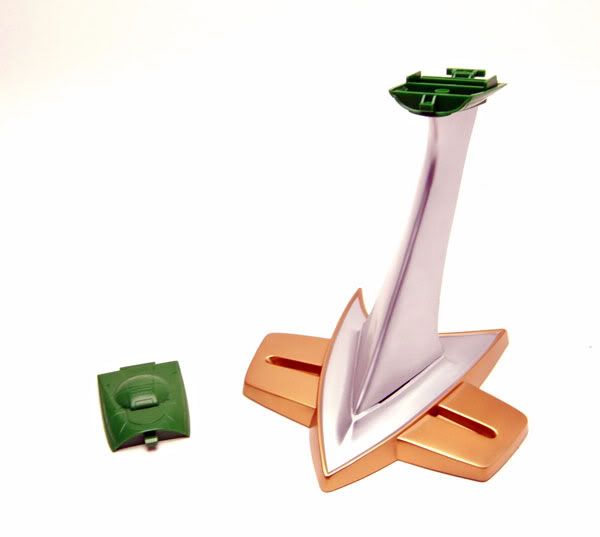 The BOP also comes with a stand with an attached battery compartment covery. Switch out the battery compartment cover that is on the ship in 'play-mode' with the stand for a very nice display piece! I much prefer this 'switch-out battery cover/ stand' to some of AA's 'pegged' stands (which sometimes don't hold up well over time).
So it's a really nice ship, even by today's standards. My only gripe is the lack of movable wings. I'm guessing it has to do with either leaving space for the electronics, or Playmates just getting cheap. Either way, it's a feature that I hope DST squeezes into their rumored version...
Oh...read the box bio!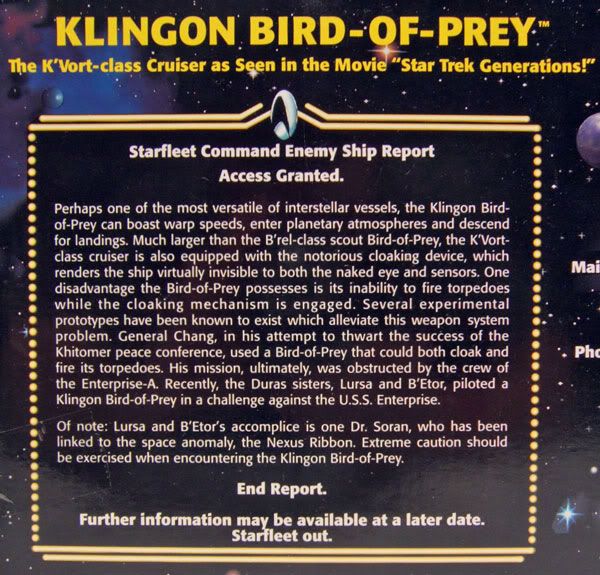 -James