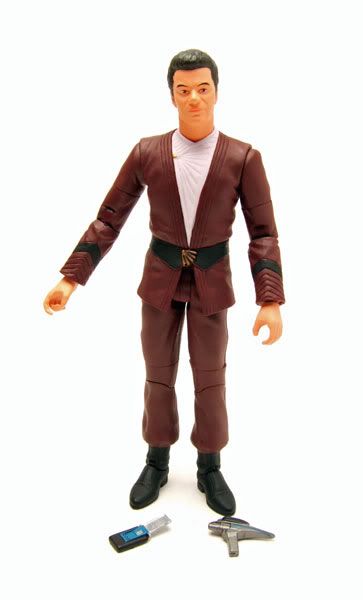 Figure Name: James T. Kirk (as seen in "Star Trek IV: The Voyage Home")
Manufacturer: Diamond Select Toys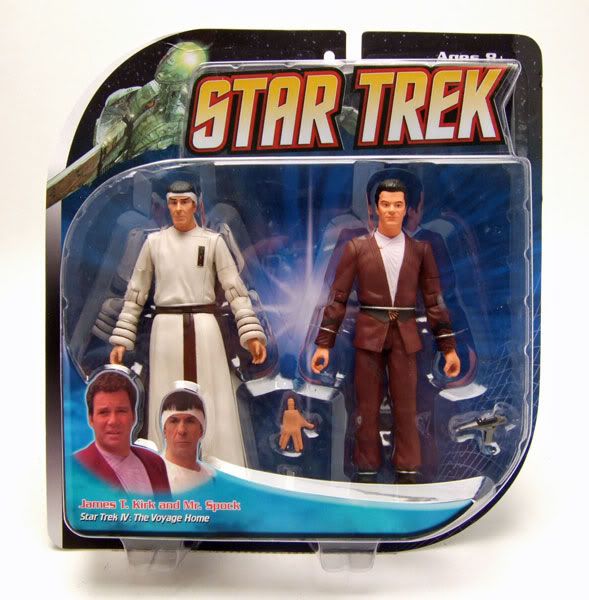 Diamond Select released this Kirk as a part of a "Star Trek IV: The Voyage Home" 2-Pack.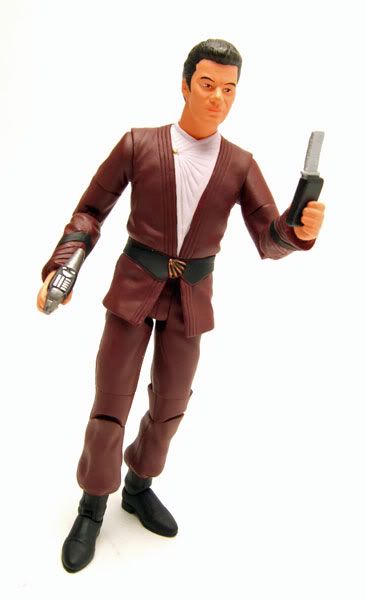 The Rundown: Continuing the Voyage Home 2-Pack spotlights, today we look at Kirk! This pack is definitely worth the cost of admission since I think Kirk is just about as good as the Spock figure!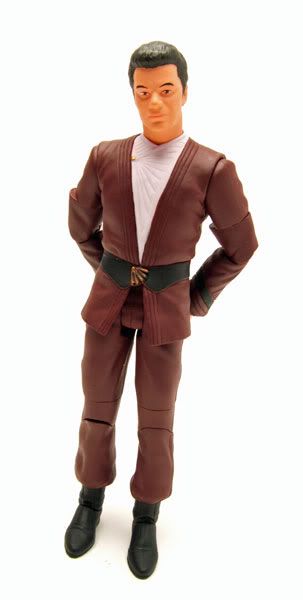 Okay, so there's a couple of nitpicks we need to get out of the way first- His outift is a tad too dark. Remember in Superman III when Superman got affected by Richard Pryor's synthetic kryptonite? He turned all evil and for some reason his suit and cape got a shade darker? Well, imagine Kirk got affected by that same kryptonite in Star Trek IV and you've got this figure. It's not a deal breaker, but it is noticeable.
This figure has some reused parts, including the head; it's the old TWOK head with a new paint job. It does for some reason look better here than on the TWOK Kirk. Maybe it's the paint job or maybe because Kirk definitely looked older and more "pinchy-faced" in this movie- I don't know but to me it does look better.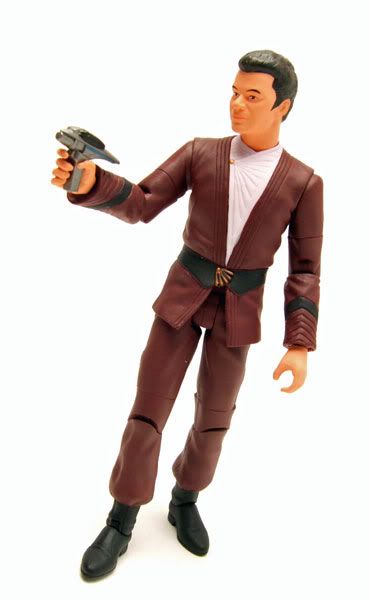 The legs are reused from the TWOK stuff, and possibly the upper arms, but to be honest, they work here too. The figure LOOKS totally new at first glance, and I don't see a problem with reuse if it works....and here, it works.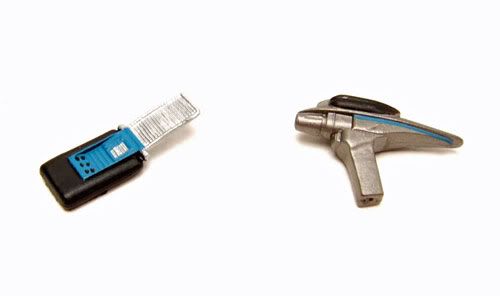 Accessories: Kirk comes with a brand new Star Trek III/ IV style phaser and communicator! Hey DST- I want more of these phasers! I love the look of this phaser! One's not enough!
I honestly couldn't put this figure down when I first opened it! The articulation works incredibly well, the sculpt is really solid. Plus, it's the first time we've ever gotten Kirk in this outfit! Kudos DST on a fantastic 2-Pack!